Egypt is a beautiful African nation that has exciting and incredible tourist attractions. It is a must-visit destination if you are fascinated by ancient treasures and historical locations..
The country has numerous attractions, ranging from the iconic pyramids of Giza to the magnificent temples of Luxor and the vast metropolis of Cairo, making it an excellent travel destination.
However, it can be a bit overwhelming trying to decide where to go in this part of the country to have a fulfilling trip. Travel experts also recommend that it is essential to prioritize which destinations to visit first, considering the country's vast and diverse landscape.
In this blog post, we'll guide you through the best travel destinations in Egypt that you can't afford to miss. Our travel experts and tourists who have explored Egypt have listed the top travel destinations in the country, including must-visit locations, things to do and see, and helpful tips to make the most of your travels.
This information will allow you to plan a smooth and memorable trip to Egypt without breaking the bank. So join us as we take you on a journey through the best travel destinations in Egypt.
Cairo 
Cairo is the capital city of Egypt, and it is the world's largest Arab city. Cairo is a city rich in history and culture. It is one of the most famous cities in Egypt, with impressive monuments and tourist centres. When you visit Cairo, try out these exciting places such as:
The Great Pyramid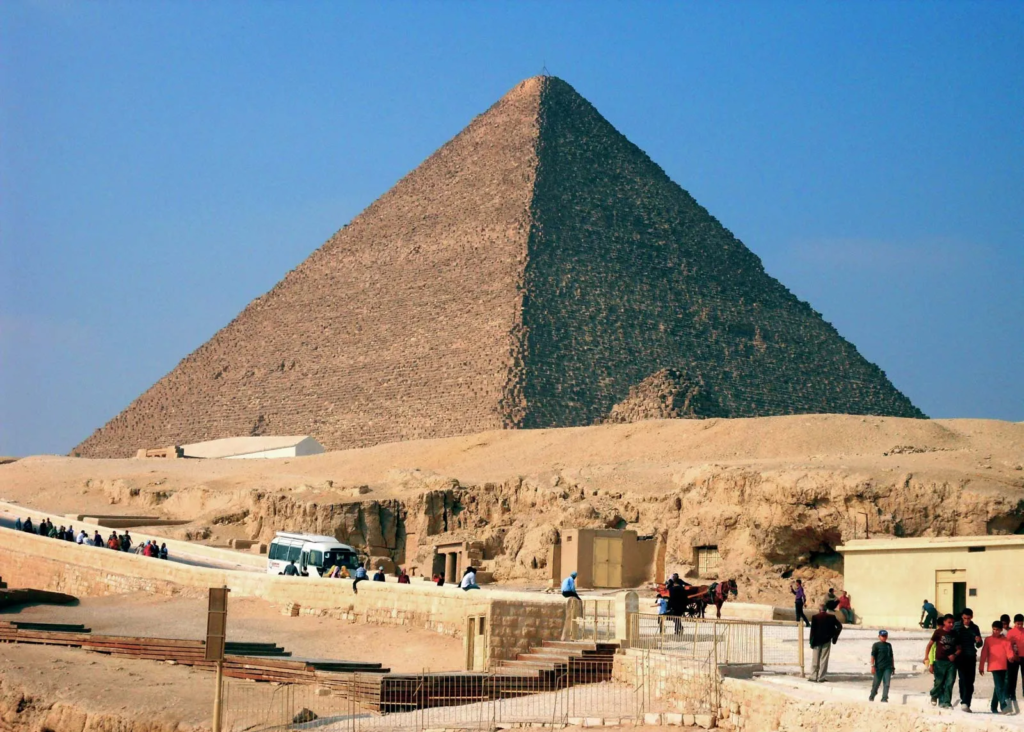 The Great Giza Pyramid is one of the giant pyramids constructed in ancient Egypt. It was traditionally popular as a symbol of Ancient Egypt. The Great Pyramid of Giza is also called the Pyramid of Cheops or Khufu Pyramid. It is named Pyramid of Cheops in honour of the pharaoh who built the Pyramid about 2570 BC years ago. Visitors visit the Pyramid of Giza for a tour and a centre for history.
The Khufu Pyramid is one of the oldest of the three main pyramids on the Giza plateau and the oldest of the Seven Wonders of the Ancient World.
The Pyramids of Giza are typically used to refer to the three large pyramids in the Giza complex. These three large pyramids include the Great Pyramid and its two neighbouring pyramids: the Pyramid of Khafre and the Pyramid of Menkaure.
The pyramids were built as tombs for the Egyptian Pharaohs. In the inner part of the Pyramid, you have the "King's Chamber,"
What to do at the great pyramids
Whenever you visit the Great pyramids, do the following to spice up your travelling deal.
Visit Panoramic point
Take a picture with the Sphinx
Visit the Valley Temple
Go inside the Pyramid 
Watch the sound and light show
Go on a camel fun ride
Why we recommend
It is only surviving ancient wonder
You get to see the ancient Egyptian tombs
You will see the Egyptian king's Chamber. 
Why we do not recommend 
The road is quite busy, so it is advisable to budget 30 minutes for your travel from Cairo to the great pyramids.
Visitors are not allowed to climb the Pyramid.
Pyramid of Khafre and the Pyramid of Menkaure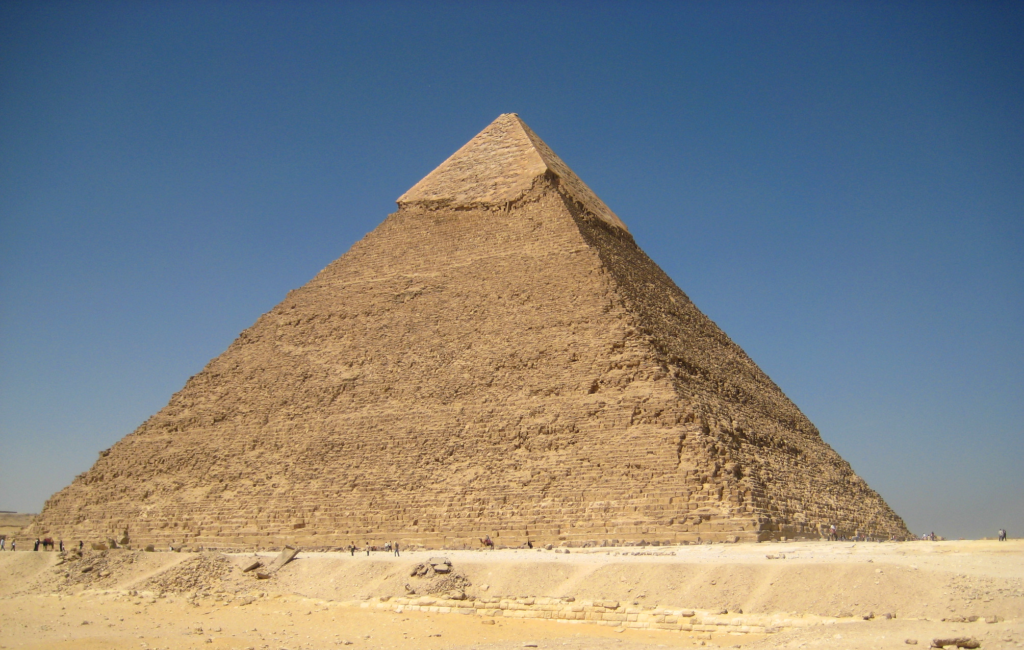 These are other great pyramids around the Pyramid of Giza. They make up the three oldest pyramids in Cairo and are in the same area as the Great Pyramids. They were built about 5000 years ago by the Egyptians Pharaoh.
Why we recommend
Why we do not recommend 
There are lots of sellers around the Pyramid. 
Many beggars around the Pyramid appear friendly, so be careful of them.
You only enjoy the tour with a tour guide.
The best time to visit the Pyramid is in the winter months ( January- and January ) between midday and the afternoon. Visiting the pyramids between February and November can occur any time of the day as the weather is friendly, and there is unlikely to be any morning haze. Still, it can be overcrowded during this period of the year. While you expect hot temperatures between March to October, you should visit the pyramids in the morning hours when you plan to visit from March to October.
There are restaurants around the Pyramid where you can get food to eat. If you also plan to stay for more than one day, there are lodges and hotels such as Pyramids View Inn, Marriott Mena House, and Great Pyramids Inn.
Entrance fee to Great pyramids
Giza Plateau entrance ticket for adults: 240 EGP
A student with a valid ID card: 120 EGP
Entrance ticket to the Great Pyramid: 440 EGP per adult 
Entrance ticket to the period of Pyramid of Khafre: 100 EGP
Entrance ticket to the Pyramid of Menkaure: 100 EGP
The Solar Boat Museum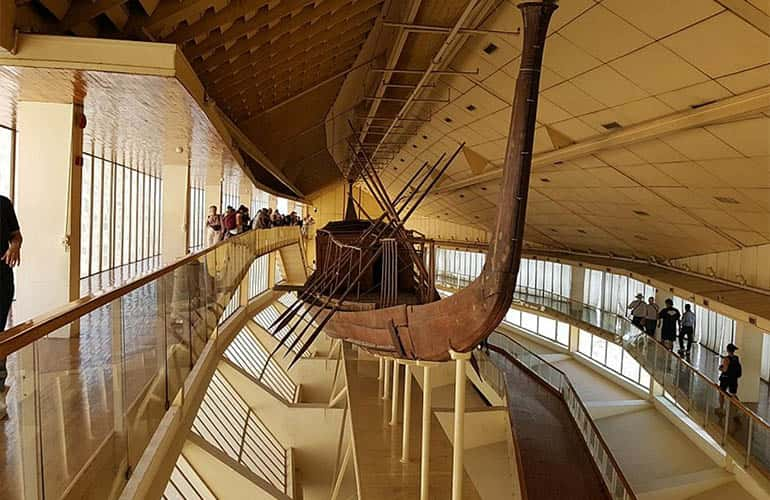 Another interesting place you should plan to visit in Cairo is the "Lion-bodied and pharaoh-faced Sphinx ", which is regarded as the guardian of these mortuary temples. It is one of the most well-known monuments of the ancient world. 
 The Giza Solar boat museum was constructed to display the reconstructed Khufu ship, a solar barque of pharaoh Khufu. It was built between 1961 and 1982 around where the Khufu ship was found, on the southern area of the Great Pyramid, on the Giza Plateau in Cairo, Egypt. 
Though the museum was dismantled after the ship was relocated to the Grand Egyptian Museum in August 2021, it was then an exciting sight.
Why we recommend
It is very beautiful and attractive.
Why we do not recommend 
Ben Ezra Synagogue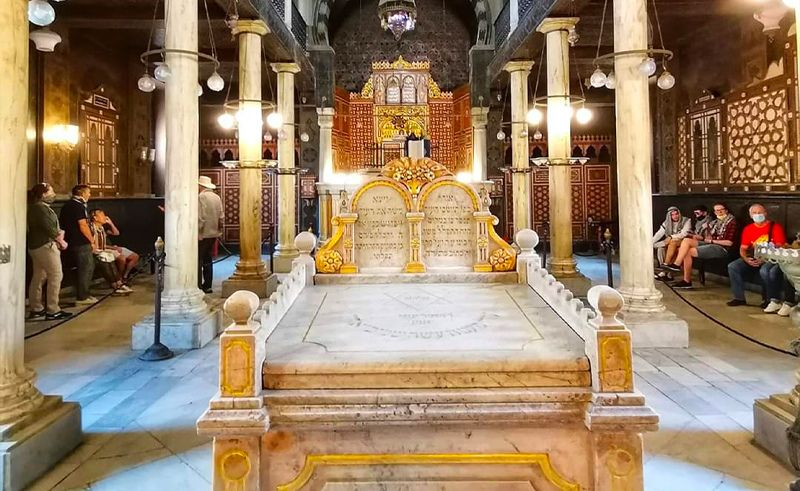 The Ben Synagogue is a building around River Nile where baby Moses was found. It was completed in 1982. It is also a place you get to see where Mary, Joseph and the baby Jesus harboured during King Herod's killing of babies. This site is most interesting to Christians.
To enter this synagogue is free, but there is a visible donation box where people can drop a free-will offering. The synagogue is the oldest in Coptic Cairo.
Why we recommend
There is no entry fee.
It is an exciting place for Christians
You get to see the Great River Nile
Why we do not recommend 
It is interesting to most Christians.
You get to pay a freewill offering.
Luxor 
Another best travel destination in Egypt is LuxorThe city is the former capital of the Pharaohs. The River Nile divides Luxor into two, which are the West Bank and the East Bank. The East part is where most of the people work and live. It is the main town of Luxor, while the western part is majorly where the Ancient Egyptians hurry the dead ones.
The major places to visit at the Luxor are:
Karnak Temple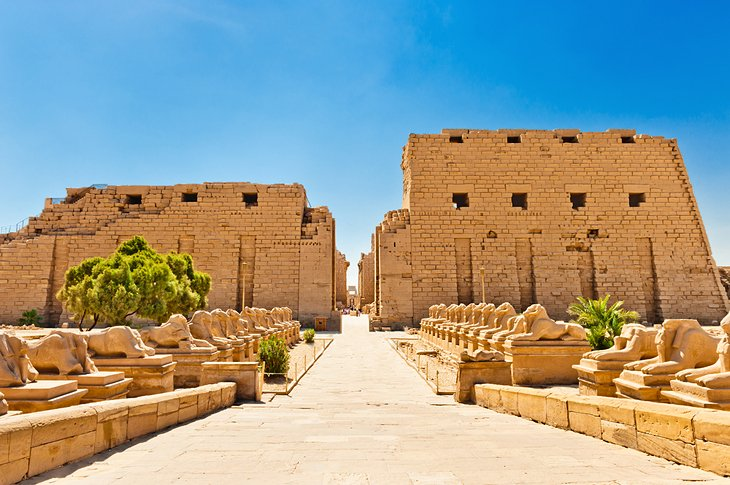 Karnak temple is the second world largest complex temple in the world. This temple is the second most visited site in Egypt. You will also get to see the Open Air Karnak museum. The Museum contains some blocks, and the shrines have been reconstructed.
Karnak temple is the most substantial structure in Egypt for religious purposes. The largest religious building in the Karnak temple is the Temple of Amun-Ra. The Gods lived here with his wife, where that god lived on earth with his wife and son (Mut and  Khonsu), who also owned temples there. The Temple of Amun-Ra is especially famous for the vast Hypostyle Hall built during the rule of Seti I. 
Why we recommend
It is relatively cheap.
It has lots of ancient artworks and architecture.
Why we do not recommend Karnak temple? 
The place is not entirely because of sellers and buyers
It is not advisable to travel with children
Luxor Museum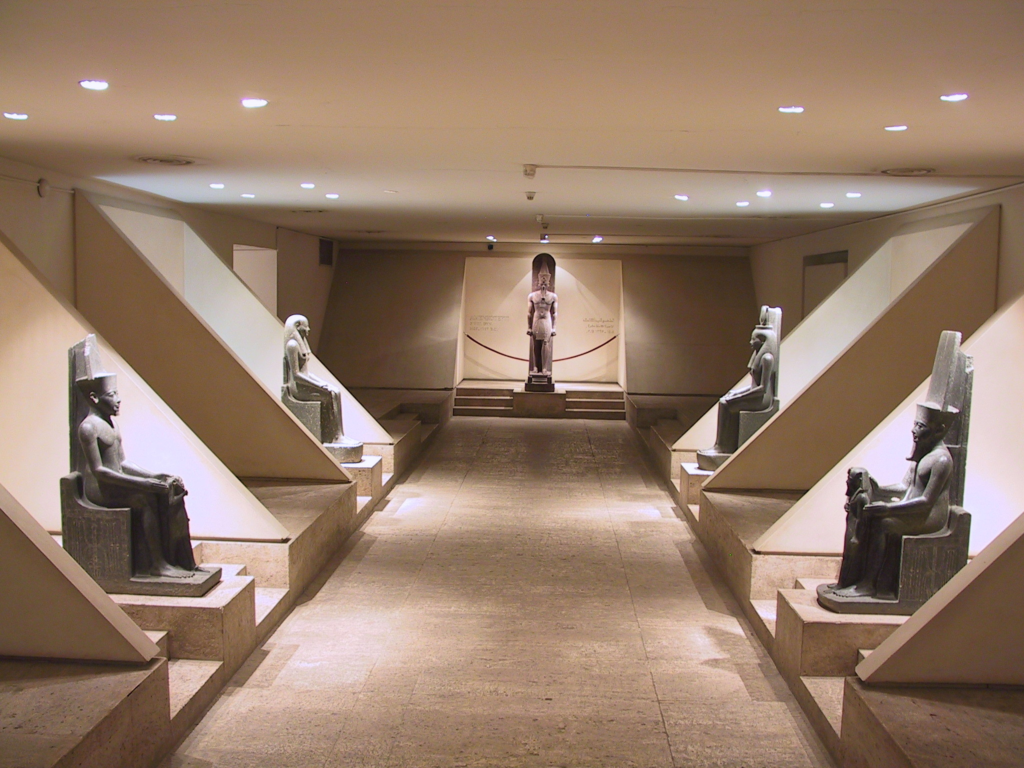 The Luxor Museum was built in 1975 in Luxor. The Museum is made at the centre of Luxor, "Thebes", between  Luxor Temple and the Karnak Temple near the Nile River.
The Museum operates between 9 am-1 pm during Summer and 4-9 pm during winter.
The Museum has two floors containing sarcophagi, statues, vessels, fragments, and other dynasty objects.
Most of the exhibits kept there are from the New and Middle Kingdoms that are buried in the temples and tombs.
The best attractions of the Luxor Museum are:
The Statue of Thutmose III
Amenhotep III's Head 
The Head Sestrosis III in the Museum of Luxor
The Column of Antef II
The Statue of Amenemhat III
Sphinx from the Middle Kingdom
The head of Tutankhamun
The Luxor museum entry fee is about 100 EGP per adult.
Why we recommend
There are lots of statutes for historical purposes.
Why we do not recommend 
It is not advisable for aged ones and children because of the crowd
The place is quite dusty; therefore, it is not advisable for asthmatic patient
Mummification Museum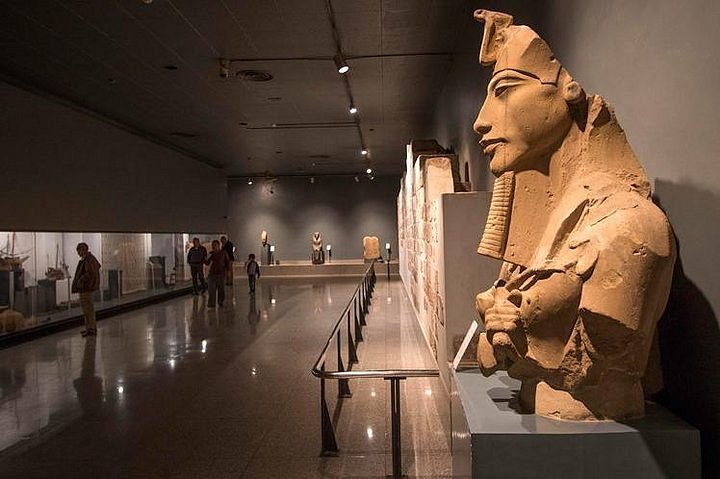 In the modification museum, you get to see mummified people as well as mummified cats, crocodiles and birds. 
Entry fee to modification Museum
Foreigner Adult = 100 EGP
International student = 50 EGP.
Egyptian Adult = 20 Egyptian pounds.
Egyptian student = 5 Egyptian pounds
Why we recommend
It is a highly historical
You get to see lots of bodies of the great Egyptians.
Why we do not recommend 
It is not suitable for children to vacation
The mummies can be scary
Valley of the Kings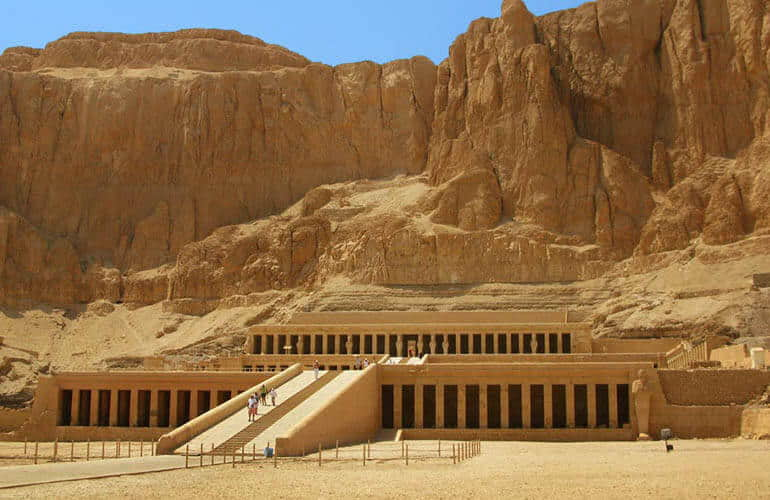 The valleys of the kings is a royal burial ground for the kings whenever they die. The pharaohs and other nobles from the 18th, 19th and 20th dynasties were buried in the Valley of Kings. There are 63 tombs in the valley, although not all tombs are open for tourism.
Presently, eight tombs are added to your ticket list, but you are privileged to see three. If you wish to see more, you pay an additional ticket fee. Here is the list of tombs you chose: Ramses I, III, VII, Ramses IX, Tausert & Setnakht,Merneptah, Seti II and Siptah.
To enter the Valley of Kings costs 240 EGP per adult, but this fee, dc, only covers three tombs except for Tutankhamun, Seti I, and Rameses V and VI's tombs. Hence, if you wish to visit any of the listed three, you will pay an additional fee, which are :
 Rameses V and VI's tombs : 
100 EGP (£4) ($5) for both
Seti I :1000 EGP (£44) ($53)
Tutankhamun: 300 EGP (£13) ($15)
Why we recommend
It brings back history
It is relatively cheap
Why we do not recommend 
It is not advisable for children.
There is an additional cost for viewing other tombs
Not all the tombs are accessible.
Temple of Deir el-Bahri (Queen Hatshepsut's Temple)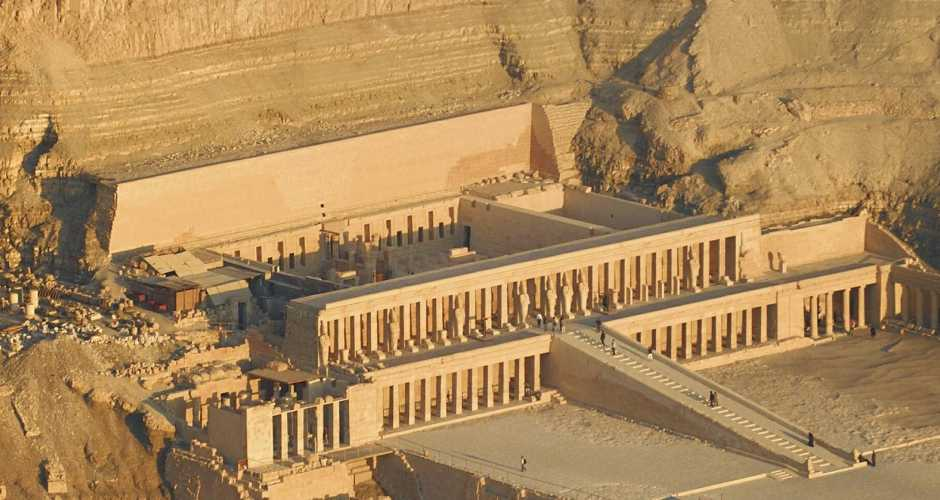 The Temple of Deir el-Bahri is on the West Bank of Luxor. It is a mortuary and tomb temple. 
November to February has the most visitors; hence it is usually overcrowded and is more expensive, while April to July has fewer visitors with lesser cost.
Why we recommend
It is historical
It is sometimes overcrowded
Why we do not recommend 
It is a mortuary; hence it can be scary
Not a place of fun for children
Not advisable for people with underlying sickness
Hurghada 
Another exciting destination you can visit in Egypt is Hurghada. It has lots of beaches and warm waters, which has made it to be one of the most visited travel destinations in the country. The best time to go on tour in  Hurghada is between September and November and April to June. This is because, at this time, the weather is sunny and warm, but it is not too hot and unbearable. 
Due to the many amazing sites at Hurghada, you can stay for more than a day; there is no cause for alarm as there are beautiful and conducive hotels and lodges that will add to your experience at Hurghada. One of the hotels and lodges include Premier Le Reve Hotel & Spa, Titanic Resort & Aqua Park, Steigenberger Pure Lifestyle Hotel, Steigenberger Aqua Magic, Hurghada Long Beach Resort, Rixos Premium Magawish Suites & Villas and many more.
When at Hurghada, you can visit places such as :
Makadi Water World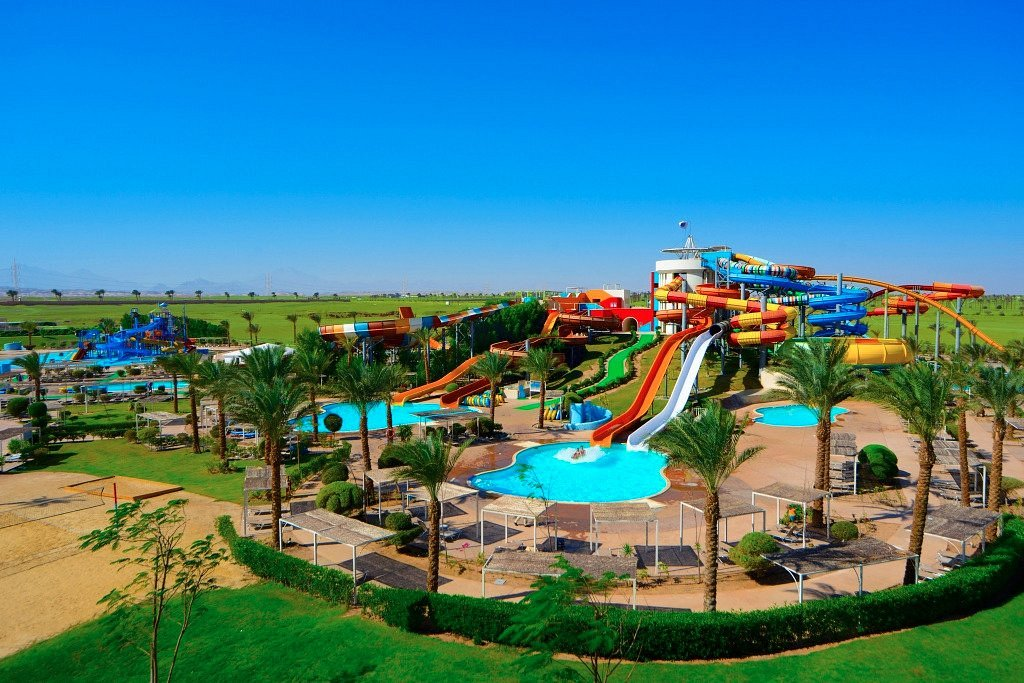 This park is the largest Makadi water park. It has more than 50 exciting water slides. It is a fun park with lots of game activities. Some water slides include an Aqua tube slide, black hole slide, body slide, wave slide, space hole slide, pirate boat slide etc.
Why we recommend
It is fun-filled for everyone, both children and adults
It is located in a nice place as it is easily accessible.
Why we do not recommend 
Entry fee to Makadi water world
Adult: LE 1000 per person
Children : LE 500
Family of 4: LE 2500
Group of 15 : LE 750 per person
Sindbad Aqua Park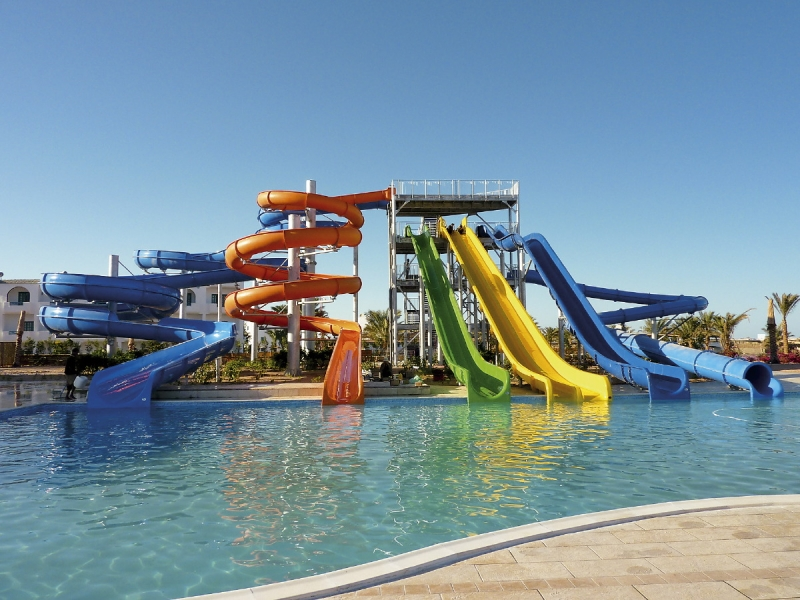 Sindbad Aqua Park is a fun-filled park located at Hurghada. The park has different attractions that can enhance your mood for adults and kids throughout your stay. Slides include Octopus, activity, junior, space bowl, speed, Todd, wave pool, etc.
 Sindbad Aqua Park provides massive fun to the whole family. Beautiful relaxation corners allow you to enjoy a calm and soothing breeze.
Why we recommend
There are slides for adults and children
It is suitable for relaxation
Why we do not recommend 
It is relatively high.
There is no consideration for the student's fee.
Entrance fee to the park.
Adult:$22
Children between 4-10 years: $11
Infants below four years: free
Carless Reef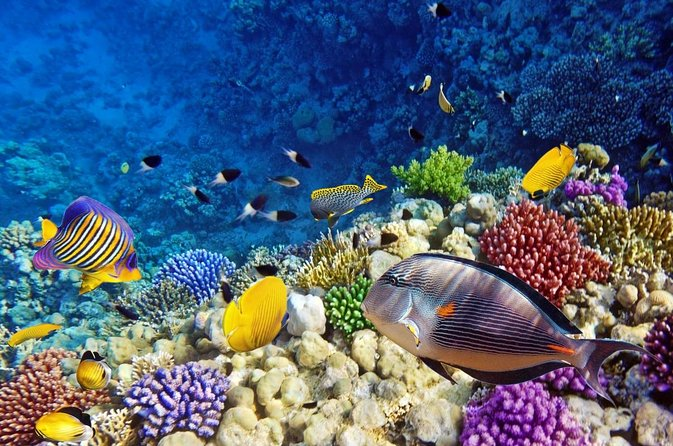 This is a dive site in Hurghada. It has many beautiful fishes and other marine animals, such as Nudibranchs, tuna, sharks etc. It is located about one hour from the northeast of Hurghada. Carless Reef consists of two big pinnacles surrounded by a lovely coral garden plateau. Carless Reff emerges from the depth of the Red sea. While in the Carless Reef, you see aquatic animals such as bannerfish, whitetips, turtles etc.
Why we recommend
It is suitable for diving.
You get to see lots of marine animals
It is suitable for relaxation
Why we do not recommend 
Senzo Mall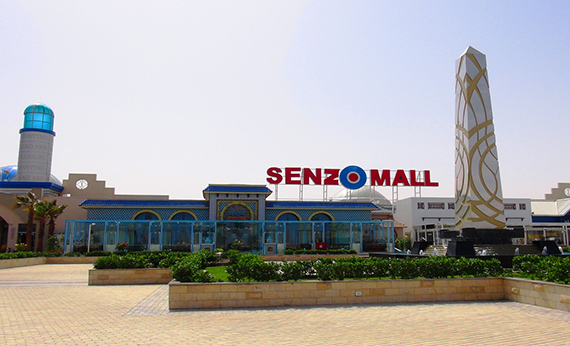 Senzo Mall is a shopping mall in operation since 2009 where you can get local and international brands together with a food court and a playing corner for children. In Senzo Mall, you get everything you need under a roof, from clothing to food, to household items etc. Around the mall, there is also a hypermarket where you can shop for drinks and other things.
Why we recommend
It is suitable for shopping
No entry fee
Why we do not recommend 
It is majorly for shopping.
Mini Egypt Park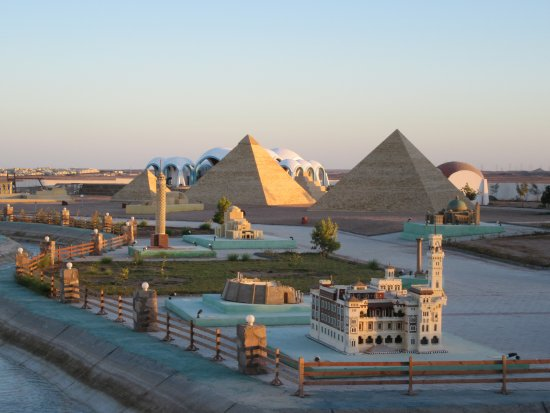 Mini Egypt park is an outdoor educational park for people using miniature models of Egypt's most famous site of attraction. The Mini Museum is wonderful, with lots of artistic work of about 60.
The artistic works are historical and are believed to be given by ancestors. The Egypt Mini Park is majorly for adults because it is more of a historical network. Nevertheless, kids can be accompanied to the park too. 
Why we recommend
It has lots of artistic works
It is relatively cheap
Why we do not recommend 
It is majorly for adults.
Entry fee
The entry fee to the park is 15EGP.
Marsa Alam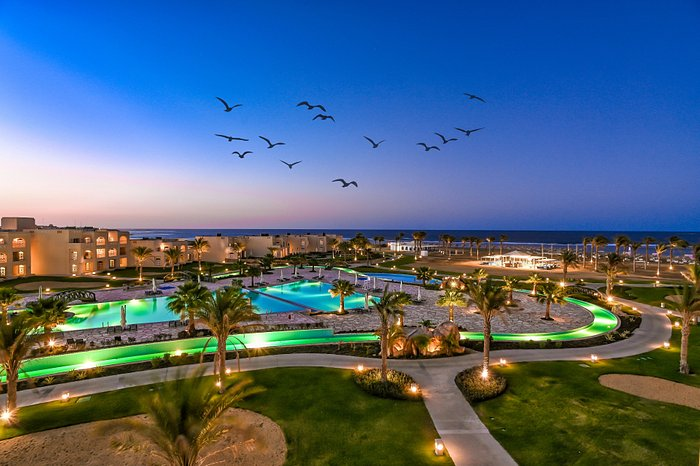 Marsa Alam is a town in southeastern Egypt, right at the western shore of the Red sea. Initially, this place was a smaller tourist destination but since the opening of the Marsa Alam International Airport in 2093. The place has become a top tourist centre with a significant population. It has a population of about 1000 people. 
Marsa Alam is known as the Egyptian Maldives because of its clear beach water and the white sand at the beach shore. The place is well known for kite surfing and is also considered the starting point of Safaris. 
Marsa Alam is also a good place to experience marine wildlife; you will see crocodile fish, turtles and Octopus.
There are luxurious hotels and lodges in Marsa Alam, which include Sataya Resort Marsa Alam, Iberotel Costa Mares, Steigenberger Resort Alaya, Hilton Marsa Alam Nubian Resort, Solymar Reef Marsa etc.
The best time to travel to Marsa Alam is between April and October when the weather is dry and sunny. Because this period is friendly, expect to see more people during this period of the year, and the tour rate alongside accommodation will be actively high at this time.
When you visit Marsa Alam, explore some exciting activities like Snorkeling at port Ghalib, a Seascope submarine tour, a Morning buggy tour with a camel ride, a Quad experience with a camel ride in the desert of Marsa Alam, Satayah Reef snorkelling from Marsa Alam, Nefertari yacht evening VIP cruise from Marsa Alam, Private fishing boat trip in Marsa Alam and many others fun-filled activities.
Why we recommend
It's ideal for water activities. 
It is a good sight for marine animals
Why we do not recommend
It is sometimes overcrowded.
Aswan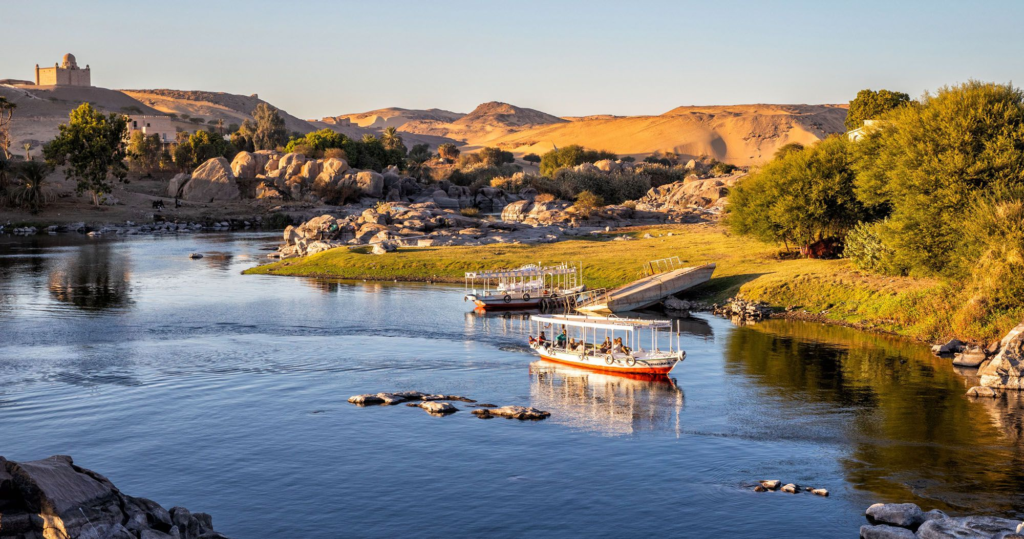 Another place you should include in your tour list is Aswan. Aswan is an ancient city of Swenett, later called Syene in Egypt. with a population of about 1568 million. The city has a busy market and tourist centres.
Aswan has five great monuments within the Nubian Museum, which include the old and Middle Kingdom tombs of Qubbet el-Hawa, the town of Elephantine, the Monastery of St. Simeon, the stone quarries and Unfinished Obelisk and the Fatimid Cemetery.
When you go for a tour in Aswan, you can lodge at Sofitel Legendary Old Cataract, Kafana Guest House and Resturant Nile View, Seko Kato Nile View Hostel, Pyramisa Island Aswan, BABA DOOl etc.
You can as well visiting amazing places such as the Unfinished Obelisk, Temple of Kom Ombo, Philae Temple, Nubian Museum,
Kitchener's Island, Aga Khan Mausoleum, Agilkia Island, Dome of Abu Al-Hawa, Aswan Museum etc.
Nubian Museum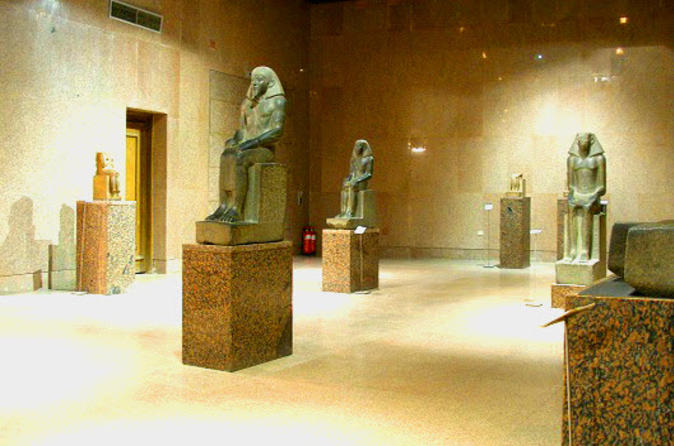 The Nubian museum is one of the most famous tourist places in Aswan. It was built to save the monuments of Aswan. The Museum has over 500 000 artworks that tell the history of Egypt. The museum showcases the history, Art and culture of the great city, Nubian.
Why we recommend
It has a lot of Artwork.
It showcases the history, arts and culture.
Why we do not recommend 
People in Nubian suffer a lot of problems
Entrance fee
Students: 10 LE
Adult: 20 EGP
Philae temple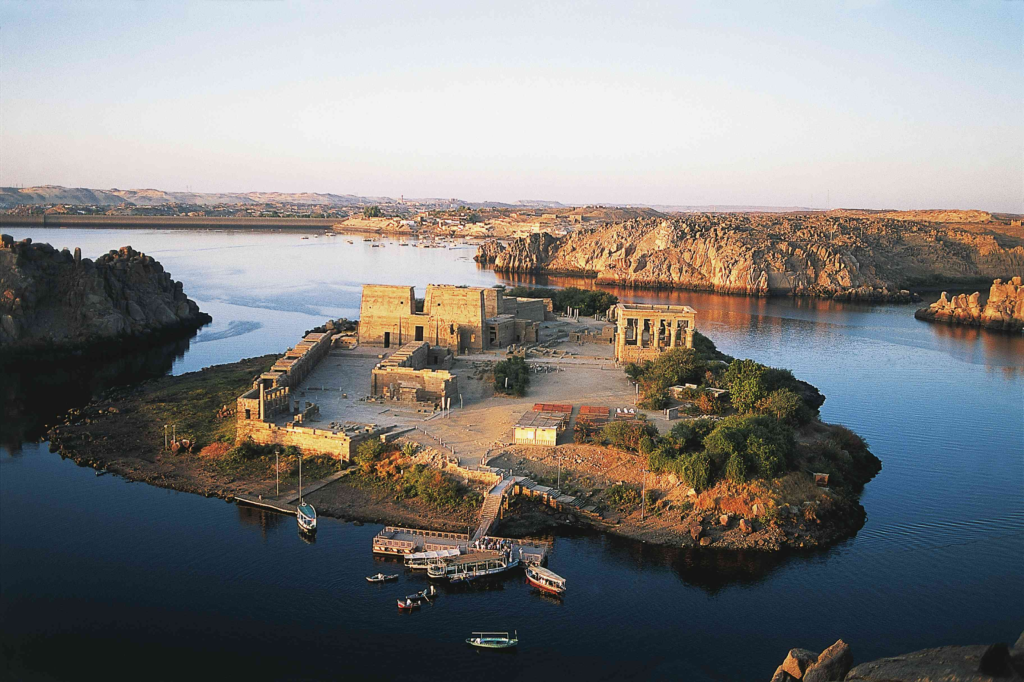 Philae temple is a temple building known for its beauty and is considered the Pearl of Egypt. It is a historical temple and worth visiting. The temple is dedicated explicitly to the goddess of lsis. The temple has several sanctuaries and shrines. 
To enter the Philae temple, you are required to pay 50EGP for adult, while student pays 25 EGP
Whenever you plan to visit Aswan, try to avoid the summer months, usually from June to August, because Aswan is the sunniest and driest place in Egypt. Therefore, the best time to visit Aswan is May to October. 
Why we recommend
It is a historical temple.
Why we do not recommend
It is relatively expensive
It might be scary to children
Egypt's Black Desert and White Desert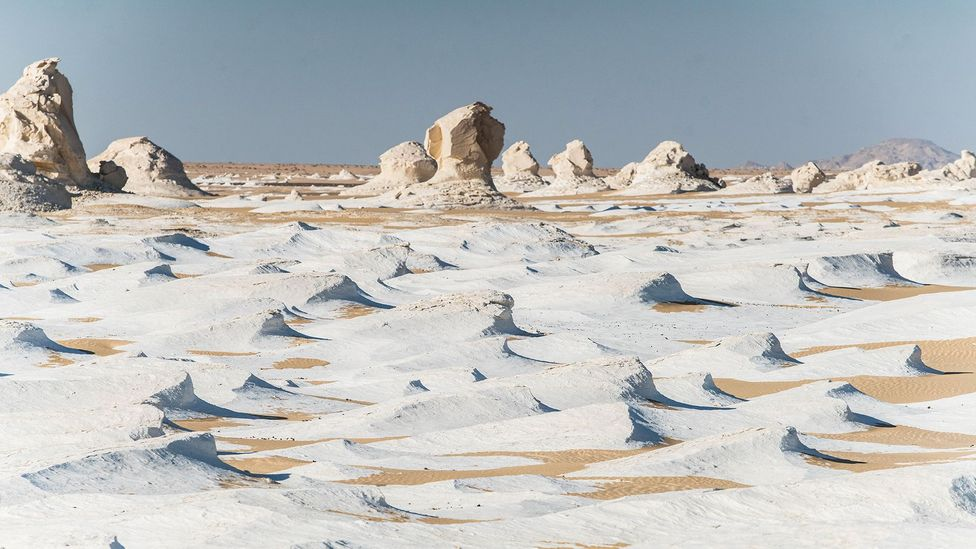 The Black and white desert is situated just south of the Bahariya Oasis in Egypt's Western Desert and is accessible by bus from Cairo. Visiting the desert, either white or black, is a good idea, especially for a stargazing camping trip.
The Black Desert has some small black volcanic stones scattered over bright orange-coloured sand, while the white desert is specially shaped limestone rock. Its formations give the illusion of a snowscape. Visiting the Sahara Desert in Egypt will provide you with an unforgettable experience.
The black and white desert is good for sanding, surfing, camel riding and camping activities. You will also enjoy the beautiful landscape of the formation of rocks, dunes and crayons.
Whenever you visit the Black and White desert, you should also visit the Bahariya Oasis, check out Crystal Mountain and the Agabat Valley, and the spring of magic. 
Al Maktoum Mountain, Sand dunes, White Desert of Old, Great Sand Sea, Valleys small and big, also reach the Green Eye, don't forget to go to hot snow mountains. 
If you plan on visiting the white and black desert, the best time of the year to do it is between March to October. This time, the weather is most pleasant. Though be sure to meet other travellers by this, your fee might be relatively high.
Here are some hotels close to the white desert, they are; International Hot Spring Hotel, Ahmed Safari Camp and Hotel, Bedouin Castle, Western Desert Hotel & Safari, Oasis Panorama Hotel, etc., while Royal Maxim Palace Kempinski Cairo, Amarante Pyramids Hotel, Royal Maxim Palace Kempinski Cairo, Le Meridien Cairo Airport, etc. are close to the black desert.
Although sand storms are common in the desert and might want to disturb your tour, all you need to do is to get protective glasses or sunshade and a cloth that covers every sensitive part of the body.
Why we recommend
It is suitable for sand surfing
It is ideal for camping activities
Why we do not recommend
There are a lot of storms.
It is not advisable for children.
Conclusion
In conclusion, visiting Egypt is a lot of fun and educational because you can see and hear more about historical monuments, artistic works, and the beautiful soothing breeze of the beaches. 
Also, make sure you dress decently when you visit Egypt as a whole because Egypt is an Islamic country; therefore, respect their culture whenever you plan to visit.