Africa is a vast continent with many incredible destinations to explore, though some of these places may come with a high price tag. The cost of popular tourist activities like safari trips, skydiving, and scuba diving can put a dent in your budget.
This doesn't mean you can't experience the beautiful places of Africa without breaking the bank. In this blog post, we'll share some of Africa's cheapest places to visit.
In addition to providing a list of affordable African nations to visit, we've included a price guide to help you plan your budget. This guide covers everything from accommodations and food to transportation and activities.
To create this list, we spoke to frequent African travellers and popular tourists to provide the most comprehensive and up-to-date information on the cheapest places to visit in Africa.
1. Morocco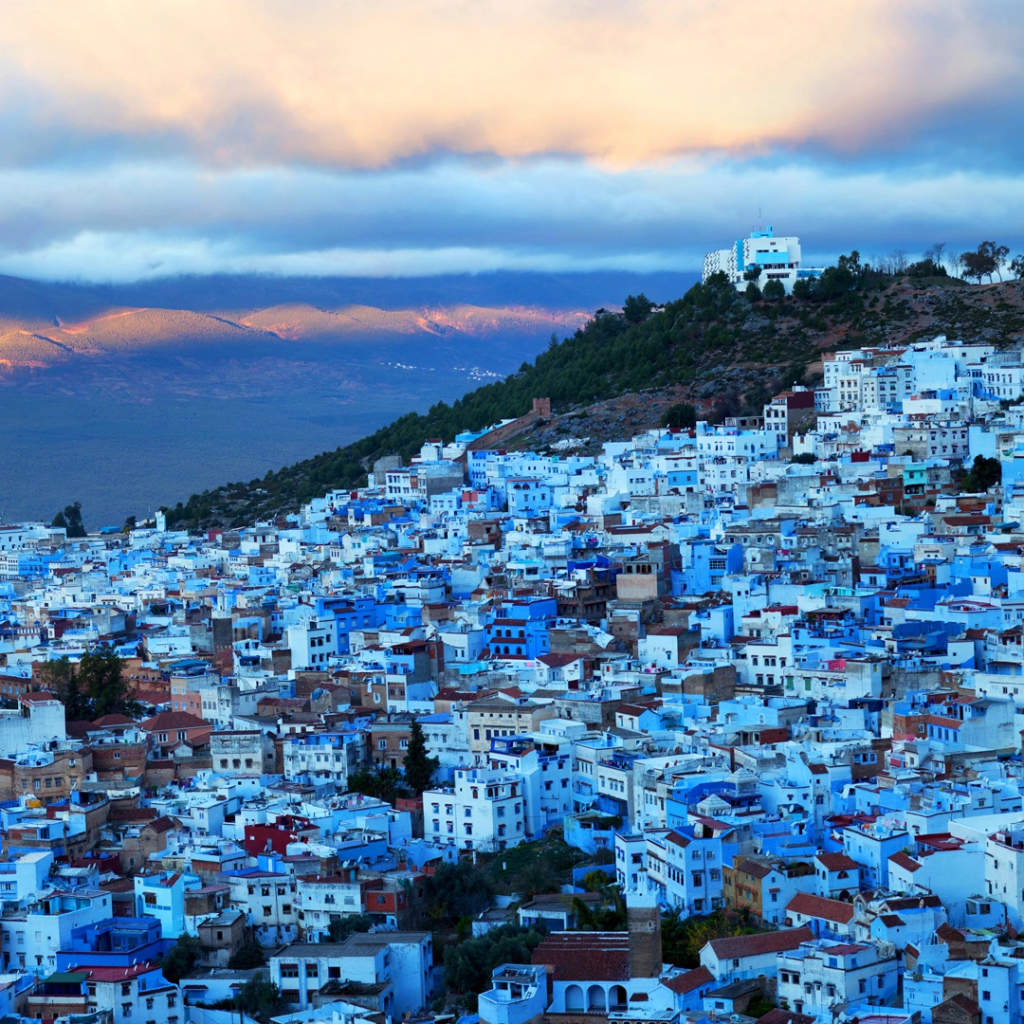 Morocco is already a popular travel destination for tourists, and it's no surprise given the fragrant meals, mint teas, quaint markets, and vibrant landscapes. In addition to the Sahara Desert sands and well-known cities like Casablanca, Fez, and Marrakech, Morocco also has stunning coastlines and beaches, as well as snowy mountains, woods, and waterfalls.
Travellers who want to experience the diverse cultures of influences from Africa, the Middle East, Europe, and the Berber people must visit Morocco, which is undoubtedly a unique nation. This stunning nation is situated in North Africa's Maghreb area and boasts a coastline that touches the Mediterranean Sea and the Atlantic Ocean.
Although Morocco has a long history from the Roman era, it is regarded as one of the most advanced African countries. Although there are numerous additional places to see, the most significant cities are Marrakech, Casablanca, and Fes.
Most importantly, because restaurants and other businesses offer such reasonable pricing, you can travel through them on a budget.
Accommodation: A room in a major city will cost about $10 to $15 per night; in the outskirts or a smaller city, it will cost about $5.
Attractions: Morocco is filled with many beautiful places, and you can go to site seeing at an affordable rate. Every Guided tour of large cities would cost you more; a full-day excursion often costs around $90. So you go exploring on your own or visit small places worth exploring.
Meals: Many restaurants make good food, but it depends on your budget. Eating in a restaurant, where you can enjoy regional cuisine for about $4, will be more expensive than eating at the markets. In a mid-range restaurant, a 3-course lunch for two will run you between $15 and $20.
Transportation: luckily, many of the major Moroccan cities are connected by trains, which frequently run, so movement here is easy. You can get a one-way ticket from Marrakech to Fez for less than $20. Even more affordable transportation options include buses, with one-way tickets only costing $0.50.
2. Egypt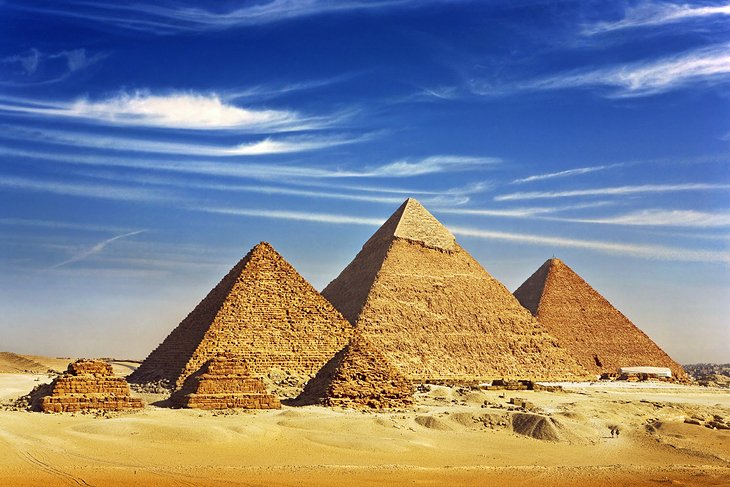 Egypt is ideally situated between the Mediterranean and the Red Sea, and the Nile Valley is home to many wonderful old cultural relics. Because hotels and tours are so cheap, the nation draws many tourists worldwide every year.
Local costs are also relatively inexpensive since you can eat out for less than $5 and, if you already have a hotel offer that includes meals, pay as little as $15–20 per day. There is no need to worry about security because Egypt is among the safest African nations.
The Giza Pyramids should be on your schedule from the start. Your experience will rely on the tickets you buy if you've done any homework. According to Egypt Tourism, the cost of a ticket to the Giza Plateau is $10. If you want to spend more, Egypt Pyramid Tours offers a day excursion for $35, including viewing the Sphinx and the Giza Pyramids.
Accommodation: In Cairo, a standard room costs about $12. This cost can decrease even further if you decide to stay in a more quiet town.
Attractions: Egypt is one of many stunning locations that will catch your eye; it is the location of many fascinating ancient artefacts. The entrance cost to the pyramids will cost around 5 dollars or more, while A movie ticket will run you about $4.
Transportation: You can expect to spend around $3.50 daily on public transportation to places like Cairo.
Meals: The meals are affordable; a day's dinner in a mid-range restaurant can go up to $9 per person, but if you'd rather eat in a budget-friendly neighbourhood eatery, you can anticipate paying about $3.50 per meal.
3. Malawi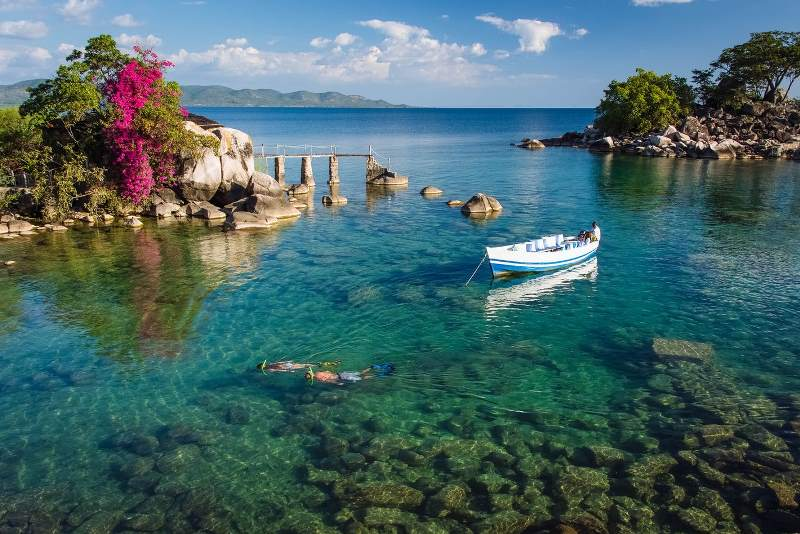 Malawi has warm, hospitable, and benevolent residents, and that is why it is renowned as the "Warm Heart of Africa." There are more options for travellers to travel sustainably and responsibly as the nation's tourism business grows over time. The nation's image as a safe, tranquil, and stable place for citizens and visitors is also improving.
This small country in Southeast Africa does not lack beaches only because Tanzania, Zambia, and Mozambique border it. The renowned Lake Malawi offers crystal clear waters and golden sand beaches. The freshwater in the lake supports abundant wildlife, including hippos, baboons, warthogs, and elephants. Speaking of elephants, did you know that Malawi's national parks provide accessible opportunities to view the Big 5—the lion, leopard, rhino, cape buffalo, and, of course, the elephant—in their natural habitats? Although not ultra-cheap, safaris in Malawi are still relatively economical and well worth the money because of the country's unique place and absence of mass tourists, especially compared to other top safari destinations in Africa.
Accommodation: For a budget bed in a dorm room, you will find they cost around $10.
Attractions: You can visit many lovely locations there for a reasonable fee. Around $20 will be spent on a guided wildlife walk. A recreational dive in Lake Malawi will cost you about $50.
Transportation: Although occasionally unreliable, city buses are incredibly affordable, costing only $0.30 for a one-way ticket.
Meals: A meal at a large restaurant typically costs roughly $11, whereas a meal on a budget will only cost $5.40.
Currency: Malawian kwacha
4. Rwanda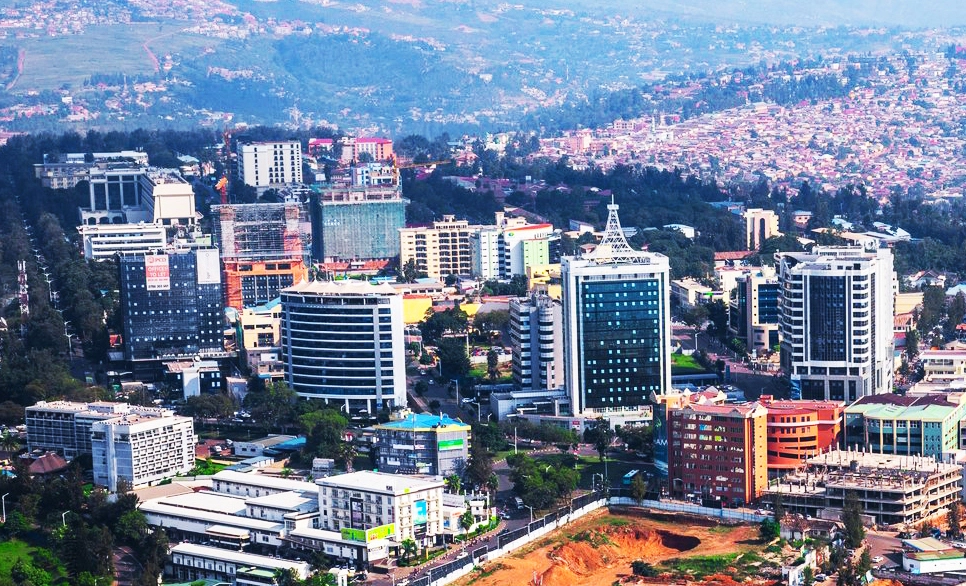 One of the best places in Africa to go gorilla trekking in Rwanda. Trekking through the beautiful woods of Volcanoes National Park draws tourists worldwide to this tiny nation.
The cost of living in Rwanda is relatively low, making it an economical visit even if gorilla treks are inexpensive. You will only spend a few bucks on public transit, and if you avoid the expensive international eateries, you'll find that the local street cuisine is inexpensive and delectable.
The centre of the nation's cultural attractions is Kigali. It is a must-visit location for history lovers and others who enjoy learning about other cultures because of its genocide memorials and burgeoning art scene.
One of the least expensive African cities to visit in Kigali. Even though the backpacking sector is still developing, there are a few affordable hostels to pick from.
Accommodation: There are affordable places in Kigali capital of Rwanda; for a dorm bed, it is around From R200.00 ($13) per person per night, while for a double room, it is From R300.00 ($19) per night
Attractions: Rwanda is known for its wildlife, and you can also visit the national park for around 5 – 30 dollars
Transportation: there is good transportation at affordable prices, at R 20.00 ($1) on a moto-taxi for short trips
Meals: They have a lovely restaurant that is good and very affordable for Three meals; it would cost R 150.00 ($10)+/- per da
5. Ghana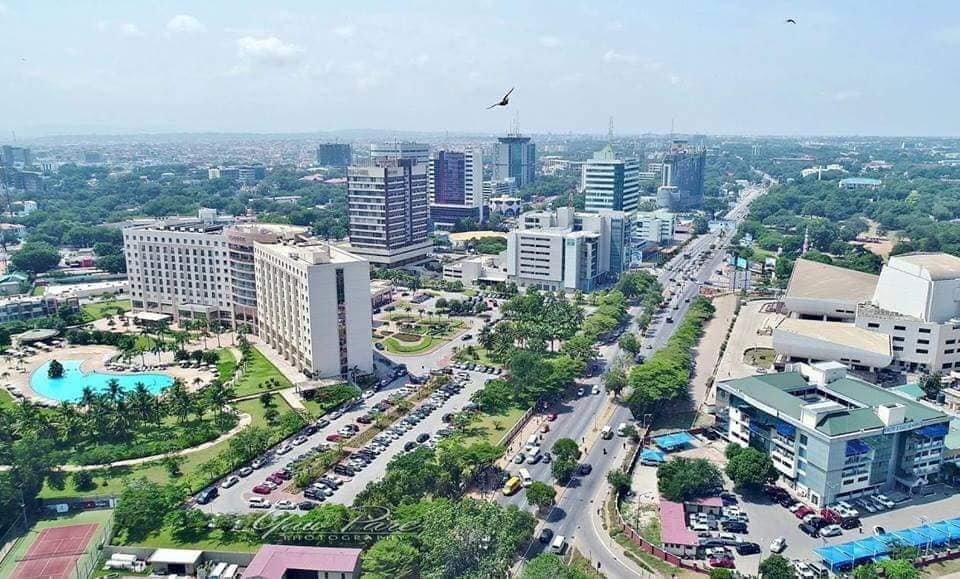 Ghana is a very safe country to travel to, and the welcoming natives will immediately make you feel at home. Despite the nation's size, there is a lot to see and see in Ghana's coastal plains, including the capital city of Accra. Accra has something for everyone, from a stroll through the busy Makola Market to a night out at one of the bars that make up the vibrant nightlife scene.
On the beaches of Bojo and Labadi, one can unwind on the sand or, for the more daring, catch some waves.
Moreover, there are a number of historical and memorial buildings, including the Fort Metal Cross, the Independence Arch Kwame Nkrumah Mausoleum, the National Museum, the Osu Castle, and the Skybar, Accra's tallest tower. The Kakum National Park, with its expansive rainforest and canopy walkway, and the Legon Botanical Gardens, offer opportunities to explore more natural habitats.
The nation is renowned for vibrant nightlife, with pubs, clubs, and restaurants for enjoyable hangouts. Ghana is also a relatively safe destination for tourists and ex-pats.
Accra has further memorials and monuments besides the Kwame Nkrumah Mausoleum and Independence Arch. This fishing colony is a must-see for a cultural experience that dates back to the 17th century, in addition to colonial architecture, vivid street art, and Jamestown's lovely lighthouse. A significant reminder of Ghana's past is Cape Coast Castle, which was constructed in the 17th century and remained in good condition.
Accommodation: There are many beautiful hostels in Ghana at different ranges depending on your budget, but you get a room for a night at $14
Attractions: The castle, along with other slave castles from Ghana, is a UNESCO World Heritage Site that's inexpensive to visit. The entrance fee for an adult will cost $7 and $4 for students. An emotional visit with your tour guide will explain how the castles were the starting point of the Transatlantic slave trade, where several African slaves were transported to North America.
Transportation: The local transport is cheap; private and public transport are willing to take you around Ghana for an affordable price.
Meals: Ghana has a good restaurant, and you eat well, but depending on your budget, the average meal is around $5- $10.