Ghana, a West African country with a population of over 31 million, is renowned for its rich cultural heritage, dynamic economy, and talented citizens who have made significant contributions to various fields such as business, entertainment, sports, and politics.
Despite being a developing country, Ghana has produced some of the wealthiest individuals in Africa who have amassed their wealth through various means such as entrepreneurship, investments, and inheritance.
We have compiled a list of Ghana's top 10 richest people using data sources such as Forbes, Business Insider (Bloomberg), and Bloomberg Markets.
This article will delve into the lives and accomplishments of some of Ghana's wealthiest people, exploring how they built their wealth and contributed to the country's growth.
These individuals come from diverse backgrounds, including business tycoons like Ernesto Tarricone, Mohammed Ahmed Odaymat, Dr Kwame Addo Kufuor, and many others.
Top 10 Richest People in Ghana for 2023
S/N
Name
Age
Net Worth in USD
Industries
1
Ernesto Tarricone
75
1.3 Billion
Agriculture, Construction,
Mining, Design and
Real estate development
2
Dr. Kwame Addo Kufuor
83
1.2 Billion
Medicine & Business
3
Mohammed Ahmed Odaymat
850 Million
Business, Engineering,
Travels & Tours, and
Consumables
4
5
6
7
8
9
10
top 10 Richest People in Ghana
1. Ernesto Tarricone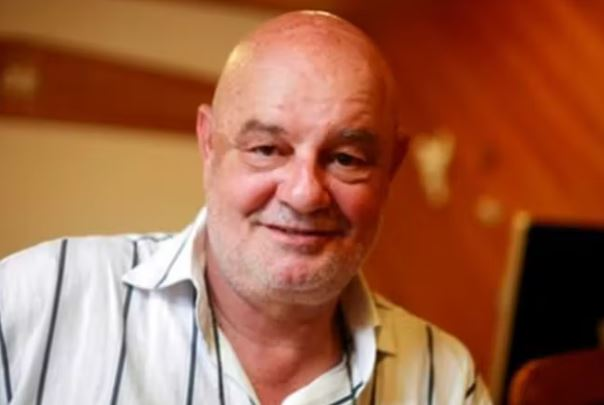 Sources of Wealth: Agriculture, Construction, Mining, Design, and Real estate development
Age: 75
Net Worth: $1.3billion
Ernesto Tarricone is a wealthy businessman in Ghana born in Italy in 1948. He moved to Ghana with his father and siblings in 1968 and founded the Trasacco Group conglomerate, focusing on agriculture, construction, mining, design, and real estate development.
Trasacco Estate Development Company, a subsidiary of the Trasacco Group, has invested more than $500 million in active projects in Ghana. Ernesto is the co-owner of Royal Aluminium Systems, which manufactures aluminium windows and doors. He is considered Ghana's richest man due to his investments in the Trasacco Group.
Ernesto's family is known for their business endeavours in Ghana, and they acquired their wealth through the Trasacco Estate Development Company. This company is famous for constructing high-end properties like Trasacco Valley and Aurora Luxury apartments. Ernesto is a civil engineer and investor who has 5000 employees in his various businesses. Besides construction, he is also involved in agriculture, mining, and forestry.
The TEDC group has several subsidiaries, including TEDC Quarry, which produces and distributes precious rocks. Ernesto co-owns a construction firm that has completed many projects in Ghana, such as restoring the Accra Sports Stadium and the Accra Hockey Stadium. These projects have made him millions, increasing his net worth.
2. Dr. Kwame Addo Kufuor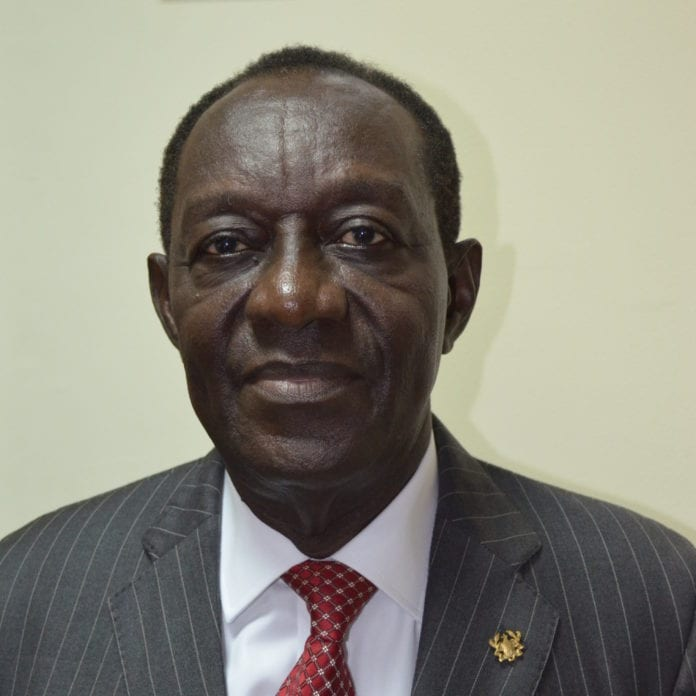 Sources of Wealth: Medicine
Age: 83
Net Worth: $1.2billion
Dr Kwame Addo Kufuor is a Ghanaian politician and physician born on the 14th of September, 1940. He is the younger brother of former Ghanaian President John Agyekum Kufuor.
He graduated from the University of Cambridge. He holds a university bachelor's degree in medicine and studied at the Middlesex Medical School Hospital and Jesus College. Before entering politics, he worked as a medical doctor at various hospitals in Ghana and the United Kingdom.
Dr Kwame Addo Kufuor is a member of the New Patriotic Party (NPP) and served as a Member of Parliament for the Manhyia constituency in the Ashanti region of Ghana from 2000 to 2008.
He has held several positions in the Ghanaian government, including Minister for Defense from 2001 to 2005 and Minister for the Interior from 2005 to 2007. He also served as the Minister for Presidential Affairs from 2007 to 2009.
He is also involved in various professional organisations, including the Ghana Medical Association, the Ghana Red Cross Society, and the African Medical Union. Dr Kwame Addo Kufuor is widely respected for his contributions to Ghana's healthcare sector and his efforts to improve the lives of Ghanaians through his political work.
3. John Mahama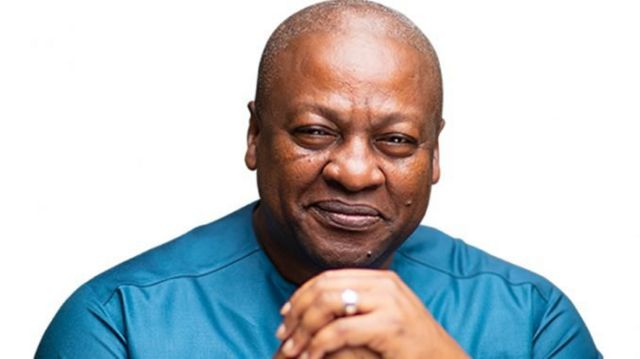 Sources of Wealth: Politics
Age: 65
Net Worth: $900million
John Mahama is a Ghanaian politician born on the 29th of November, 1958. He served as the President of Ghana from 2012 to 2017 and previously as Vice President from 2009 to 2012. Mahama's wife is Lordina Mahama (born Effah on the 6th of March, 1963), and they have five children: Shafik, Shahid, and Sharaf, who used to be a striker for Rostocker FC, Jesse and Farida.
Mahama went to school at Accra Newtown Experimental School for his primary education and later went to Achimota Primary School for boarding school. After that, he attended Ghana Secondary School in Tamale, Northern region, for his secondary education.
He then went to the University of Ghana, Legon, where he earned a bachelor's degree in history in 1981 and a postgraduate diploma in communication studies in 1986. While he was a student, he lived in Commonwealth Hall at Legon. Mahama also went to the Institute of Social Sciences in Moscow, in the Soviet Union, where he studied social psychology and earned a postgraduate degree in 1988.
Mahama is a member of the National Democratic Congress (NDC) party and has held various political positions in Ghana, including Member of Parliament for the Bole Bamboi constituency, Minister of Communications, and Minister of Foreign Affairs and Regional Integration. Mahama became the President of Ghana on the 24th of July, 2012, after his predecessor, John Atta Mills, passed away. This made him the first president in Ghana to have worked in all levels of political office, including as a Ghanaian and Pan-African MP, Deputy Minister, Minister, Vice-President, and finally, President.
As President, Mahama implemented various policies and initiatives to improve Ghana's socio-economic development, including establishing the Ghana Infrastructure Investment Fund, creating the Savannah Accelerated Development Authority, and launching the National Health Insurance Scheme.
Mahama is also a writer and has authored several books, including "My First Coup d'Etat: And Other True Stories from the Lost Decades of Africa" and "The Voice of Freedom." He remains an active figure in Ghanaian politics and is considered by many to be a key player in shaping the country's future.
4. Mohammed Ahmed Odaymat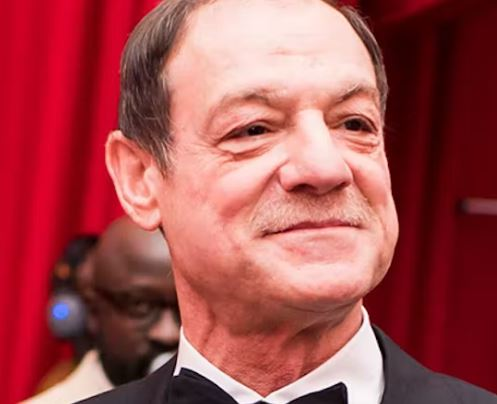 Sources of Wealth: Engineering
Net Worth: $850million
Alhaji Mohammed Ahmed Odaymat is a Ghanaian businessman of Lebanese heritage. He started as a team member at Toyota Ghana before acquiring BBC Industrial Company in 1978, which Boutros BouChedid, another Ghanaian of Lebanese origin, previously owned. The biggest domestic paint manufacturer in Ghana is BBC Industrial Company, which produces around 55% of locally made paints. Mohammed Ahmed Odaymat's son, Esam, is the company's CEO.
In 1986, Odaymat founded Rana Motors and Metal Works Engineering, starting with a structural engineering workshop and an essential tire outlet. The company diversified into new business lines, adding reputable brands to its portfolio, and eventually partnered with Goodyear to commercialise tires in the late 1980s. Rana Motors focused on the mining tire segment during Ghana's mining boom in the late 1990s, leading to an exclusive dealer agreement with Goodyear for earthmoving tire supplies in Ghana. It was selected as the authorised distributor of KIA MOTORS. The company has four locations throughout Ghana (Accra, Tema, Kumasi, and Takoradi) and West Africa.
Odaymat's company, Rana Motors & Metal Works Engineering Co. Ltd., expanded its business lines by acquiring agency rights for various commercial vehicle and motorcycle brands, including Ashok Leyland, Swaraj Mazda, Yuejin, and Suzuki. In addition, their tyre company, West Africa Tire Services Ltd., is the principal franchise holder of Goodyear's Vulco retail arm and the distributor of Goodyear earthmoving tyres, importing the entire range of Goodyear tyres in Ghana and West Africa. The company's tyre distribution business is diversified among the mining industry and construction, institutional, and haulage sectors.
Other companies under the Rana Group include Khomara Printing Press, Eakaza Food & Consumables, Belshina Africa Limited, and Lana Travel and Tours Limited. The current CEO of BBC Industrial Company, which accounts for about 55% of locally produced paints in Ghana, is Esam Odaymat, son of Mohammed Ahmed Odaymat.
5. The Irani Brothers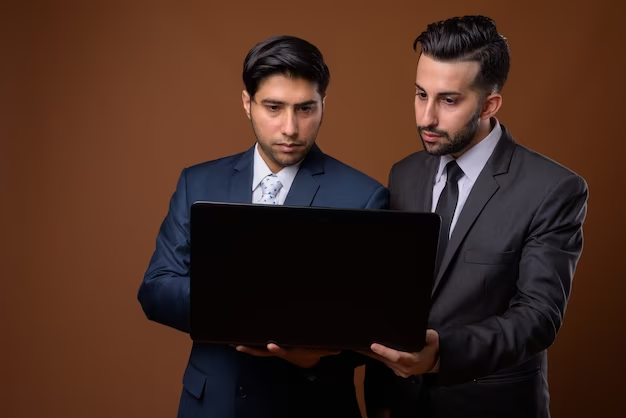 Sources of Wealth: Wheat flour mill
Net Worth: $850million
The Irani Brothers are the founders and owners of the Irani Brothers & Others Limited. It is a family-owned business operating for over 40 years in Ghana. The company, the country's oldest and largest wheat flour mill, has been managed by the Irani family since its inception. The founders, Anthony and Edmund Irani, had technical expertise in the flour milling business and provided leadership for the company.
One of the key factors contributing to the company's success is its well-planned succession strategy. The Irani family has identified and developed individuals to take up leadership positions within the company. This has ensured the continuity of the company's operations even after the founders' passing. A son-in-law of the founders currently serves as the company's managing director.
Irani Brothers & Others Limited imports around 180,000 metric tonnes of wheat annually for milling into bread and pastry flour. With its three milling plants imported from Switzerland, the company has the largest flour milling capacity in Ghana, with a total installed capacity of about 150,000 metric tonnes per annum. This accounts for about 60% of whole wheat flour sales in Ghana. The company's ability to source full shiploads of wheat and secure necessary funding arrangements gives them a competitive advantage over other flour mills in Ghana.
6. The Kalmoni Family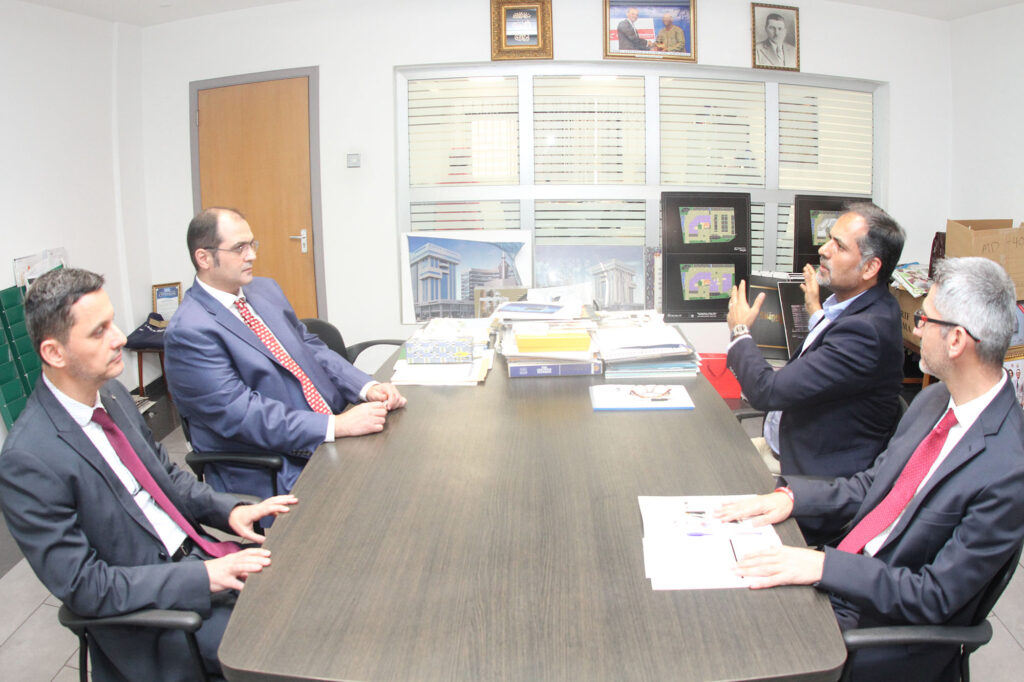 Sources of Wealth: Retail and Real estate
Net Worth: $700million
The Kalmoni Family is a prominent Lebanese family in Ghana, known for their success in the retail and real estate industries. The family has been in Ghana for over a century and has established a significant presence there. In 1912, Salem Kalmoni's grandfather came from Lebanon to do business in Ghana. They started selling truck boards and imported the first Japanese car in 1958. They called their business Kalmoni & Sons, but in 1965 they changed it to Japan Motors.
One of their most successful ventures is the Melcom Group, a retail chain that the family started in the 1980s. Today, Melcom has over 40 stores across Ghana, making it one of the largest retail chains in the country. The family has also diversified into real estate and owns several properties in Ghana, including the Accra Mall, one of the largest shopping malls in West Africa.
The Kalmoni Business Group has been successful because they care about their customers and work hard. They also believe in training their employees to make good decisions. The Kalmoni family balances their work and personal lives well. They pass on their legacy to the next generation and work hard to make their companies grow. Their success is because of hard work, discipline, and commitment.
The Kalmoni family is also known for their philanthropic activities, including supporting education and healthcare initiatives in Ghana. They have established the Kalmoni Family Foundation, which provides scholarships to needy students and donates to hospitals and clinics in Ghana.
Overall, the Kalmoni family has significantly contributed to Ghana's economic and social development, and their legacy continues to impact the country.
7. Kwabena Duffuor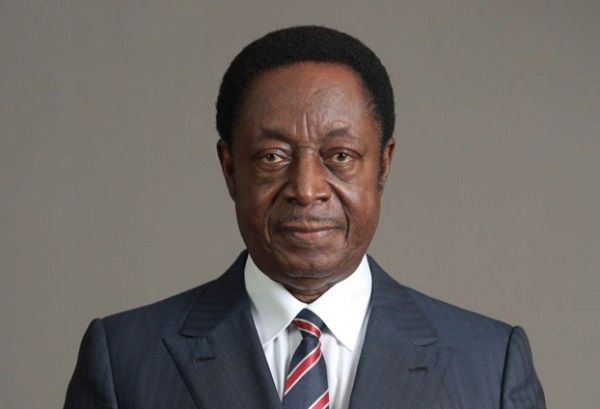 Sources of Wealth: Banking
Age: 77
Net Worth: $680million
Kwabena Duffuor is a Ghanaian economist, banker, and politician. He was born in the year 1946. He went to Prempeh College in Kumasi, Ghana, for his high school education and then studied economics at the University of Ghana, where he graduated with a B.Sc. degree in 1968. He later continued his studies at Syracuse University in New York, earning a Master's degree in Business Administration focusing on finance and banking and a Master's degree in Economics in 1975. In 1979, he received his PhD in International Finance from the same university. He also holds a PhD in political economy from the University of Glasgow and has served on various Ghana and international boards and committees.
He served as the Governor of the Bank of Ghana from 1997 to 2001. While he worked at Ghana Commercial Bank, he advanced to become the general manager and head of the London branch in 1991. During his time there, the GCB London Branch experienced significant growth. The bank's profits rose from £1.5 million in 1991 to £3.6 million in 1994. As a result, the Income/Expense ratio decreased from 75% in 1991 to 55% by the end of 1994.
Later on, Kwabena Duffuo became the Minister of Finance and Economic Planning from 2009 to 2012 under the administration of President John Evans Atta Mills. He is also the founder of uniBank Ghana Limited, which was later merged with four other banks to form Consolidated Bank Ghana Limited in 2018. Duffuor has been involved in various business ventures, including insurance, hospitality, and real estate.
8. Sam E. Jonah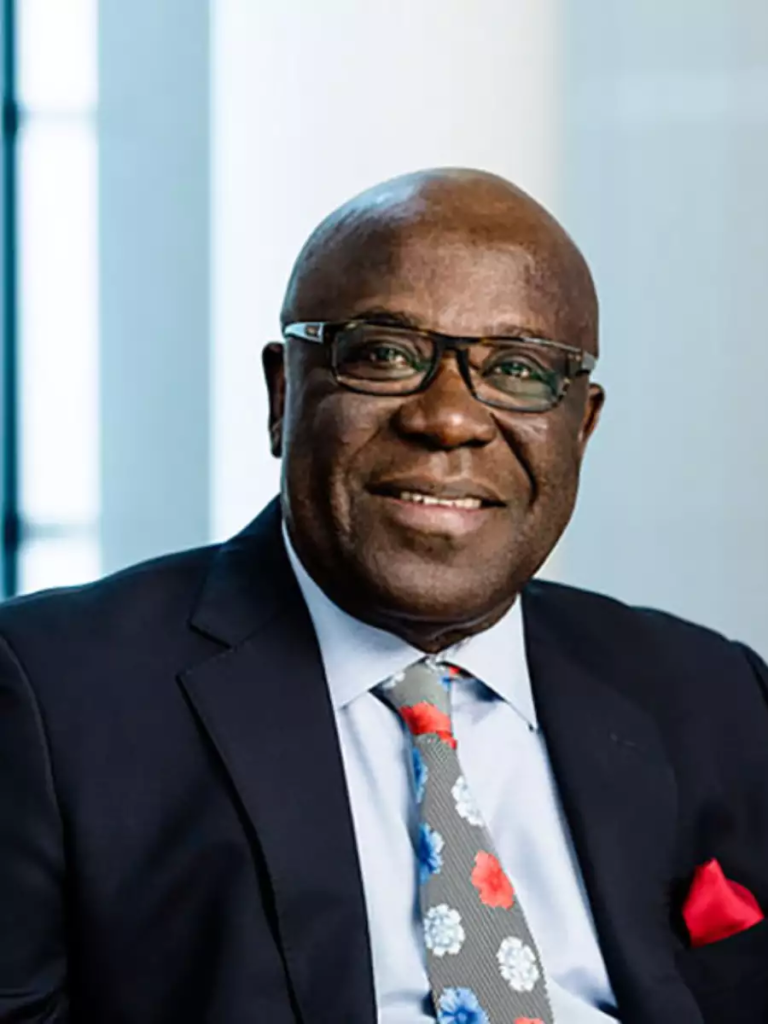 Sources of Wealth: Gold Mining
Age: 74
Net Worth: $600million
Sam E. Jonah is a Ghanaian businessman and mining executive. He was born in 1949 in Obuasi, a town in the Ashanti Region of Ghana. He was born in Obuasi and went to Adisadel College for high school. He earned a degree in Mining Engineering from the Camborne School of Mines and a Master's degree in Mine Management from the Imperial College of Science and Technology.
In 1979, he started working for Ashanti Goldfields Corporation and became the CEO at 36. He transformed the company into a mining multinational and increased gold production from 240,000 ounces per year to over 1.6 million ounces. He also oversaw the company's listing on the New York Stock Exchange.
Sam Jonah is currently the chancellor of the University of Cape Coast and chairs the boards of several companies, including Equator Exploration Limited, Scharrig Mining, and Range Resources Limited. He has also served on various committees, including Vodafone, Transnet, Mittal Steel SA, and Lonmin. Additionally, he is a member of the London Business School advisory board. He was elected to the National Academy of Engineering in 2019 for his contributions to the mineral industry in Africa.
9. Serge Bakalian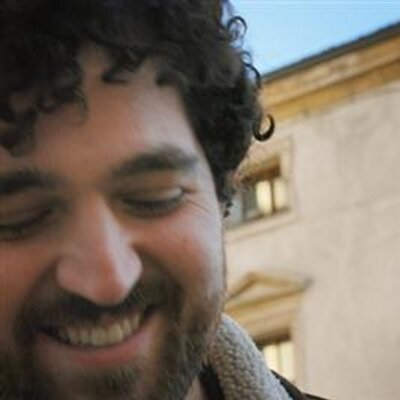 Sources of Wealth: Flour mill
Age: 49
Net Worth: $460million
Sergei Bakalian is a man of African family heritage and Armenian ancestral roots who has made a name for himself in Ghana as one of the wealthiest individuals with an estimated net worth of around $460 million. Unlike most individuals on the list of Ghana's richest people, Bakalian did not achieve his wealth through self-made endeavours. Instead, he inherited his father's flour mill business and has been able to propel it to new heights.
Bakalian's business understanding and ability to implement efficient practices have brought in millions of dollars in revenue for his company. While some may believe he was lucky to inherit such a large fortune from his father, Bakalian has worked hard to boost the value of his company's assets within just a few years. He has implemented innovative strategies to streamline operations, expand the customer base, and increase production efficiency.
Bakalian's success has been noticed and he is regarded as one of Ghana's most prominent businessmen. His contributions to the economy have created jobs and helped spur regional growth. Despite his wealth, Bakalian remains humble and continues to invest in his business ventures. He inspires aspiring entrepreneurs who wish to achieve success through hard work, dedication, and a willingness to take calculated risks.
10. Dr Kwesi Ndoum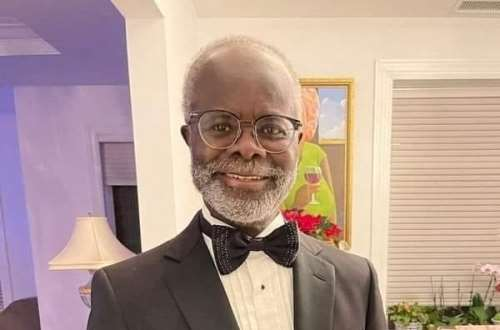 Sources of Wealth: Banking, real estate, insurance, media, and hospitality
Age: 70
Net Worth: $300million
Dr Kwesi Ndoum is a Ghanaian businessman, entrepreneur, politician, and academic. He was born on the 15th of February 1953. He is known for his work in business and finance, as well as for his contributions to Ghanaian politics and education.
Dr Ndoum has been involved in various businesses and organisations throughout his career. He is the founder and chairman of Groupe Ndoum, a multinational conglomerate interested in banking, real estate, insurance, media, and hospitality. The company operates in several countries in Africa and the United States.
In addition to his business interests, Dr Ndoum has also been active in Ghanaian politics. He was a Convention People's Party member in the 1990s and served as a Member of Parliament from 1992 to 2000. He later formed his political party, the Progressive People's Party, and ran for President of Ghana in 2012 and 2016.
Dr Ndoum is also an academic and has taught at several universities in Ghana and the United States. He holds a Bachelor of Arts degree from the University of Cape Coast, a Master of Science in Management from the Sloan School of Management at MIT, and a Doctor of Business Administration degree from the Harvard Business School.
Dr Ndoum has been recognised for his business, political, and educational contributions throughout his career. He received numerous awards and honours, including the Ernst & Young Entrepreneur of the Year Award in 2008. New African magazine also named him one of Africa's top 100 most influential people.