The top fintech companies in Nigeria provide innovative solutions disrupting the traditional banking system and creating fresh prospects for individuals and enterprises to access financial services. In recent years, Nigeria has seen an explosion of fintech companies providing innovative solutions for financial transactions and management.
To compile our list of the best fintech companies in Nigeria, we considered various factors, including the products and services offered by these fintech companies, customer reviews, performance and more. We have Paga, owned by Tayo Oviosu, Interswitch, PiggyVest, Opay and many more on our list. This blog will provide you with a detailed overview of each of the fintech companies.
Below are just a few of Nigeria's most promising fintech startups with each fintech apps, listed in no particular order, all of which are working to increase access to financial services generally, provide more practical and secure methods of sending and receiving payments, and reach the country's large but underserved unbanked population.
Paystack
Flutterwave
Remita
Accelerex
Piggyvest
Paga
E-tranzact
Interswitch
Kuda Bank
Carbon Paylater
Opay
PalmPay
1. Paystack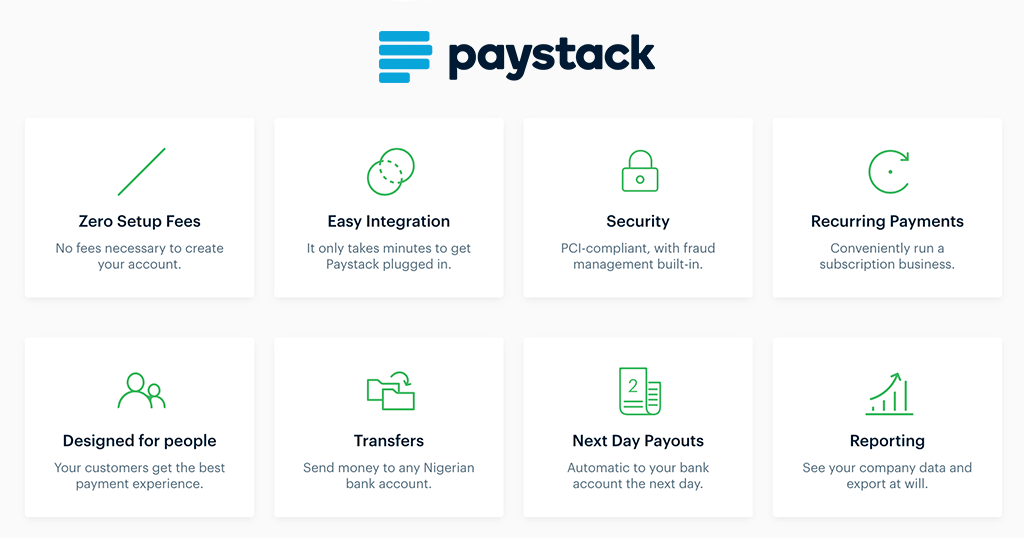 Downloads: 100k plus
Rating: 3.6
Reviews: 580 Reviews
Location: Ikeja,Lagos.
Paystack is a fintech company that provides businesses a simple and seamless way to collect payments through multiple channels, including cards, bank accounts, bank transfers, USSD, Apple Pay, Visa QR, mobile money, and POS. The company was founded in 2015 by Ezra Olubi and Shola Akinlade with the aim of making payment collection easier for businesses.
Paystack's robust suite of APIs allows developers to build custom customer payment experiences. The APIs are well-documented and versatile enough to handle anything from straightforward weekend projects to intricate financial products serving millions of consumers.
Paystack also offers fraud detection systems that protect businesses from fraudulent transactions and associated chargeback claims.
Paystack also provides a virtual dollar card. This card can be used to make purchases online and withdraw cash from ATMs around the world. It offers users a convenient way to access their funds globally and engage in international transactions.
With Paystack, businesses can collect one-time and recurring payments from their apps or websites, make instant transfers, retrieve all their transaction and customer data, and verify the identity of their customers. The company's detailed reporting feature enables businesses to understand their customers' purchase patterns and perform services like reconciliations with a robust data dashboard and easy exports.
Paystack is trusted by over 200,000 businesses, including global brands, entrepreneurs, and large organizations. The company is backed by notable investors such as Stripe, Visa, and Y Combinator. Paystack's services are also available in Ghana and South Africa.
Paystack has made collecting payments easier and more accessible for businesses in Nigeria and beyond. Its range of payment channels and a robust suite of APIs has made it one of the top fintech companies in Nigeria.
2. Flutterwave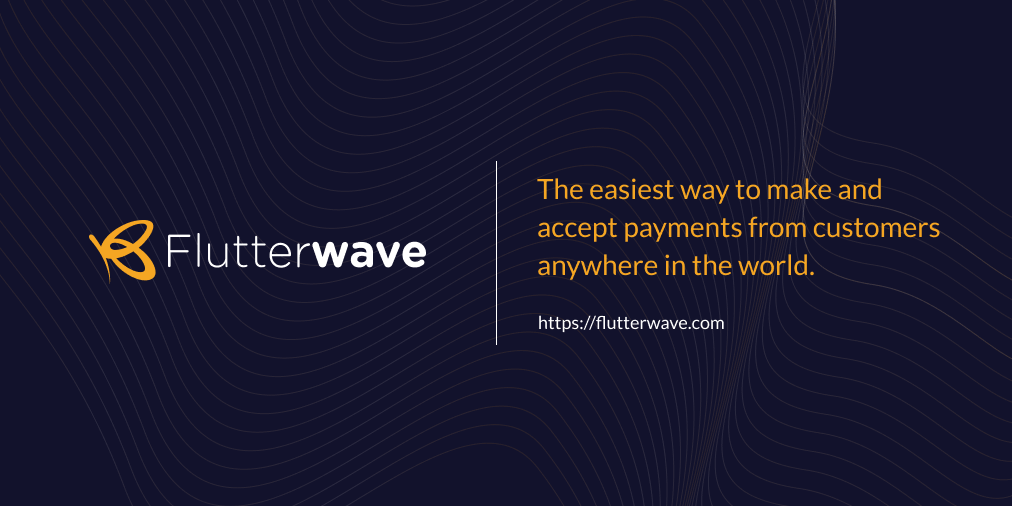 Downloads: 100k plus
Rating: 4.1
Reviews: 3.2k Reviews
Location: Lagos, Nigeria
Flutterwave is a Nigerian Fintech company that provides clients a platform to send, receive, and pay invoices. It is a leading Nigerian FinTech company with an excellent reputation and significant accomplishments in the African financial sector. It is also a payment app in Nigeria. 
Founded in 2016 by Olugbenga Agboola and Iyinoluwa Aboyeji, the company has collaborated with over 40 banks in different African countries and handled 100 million transactions. Flutterwave has a mobile app for iOS and Android and popular financial service apps, Barter and Rave, it is also one of the richest companies in Africa.
Flutterwave's $170 million investment gave it a $1 billion valuation, and the company has raised at least $225 million. It currently operates in 20 different African countries and is used by around 280,000 businesses. Flutterwave has won praise for its collaboration with PayPal, enabling companies in Nigeria and other African countries to take payments.
One of the incredible platforms of Flutterwave is the Flutterwave store which offers a fully unified set of tools and features for business owners who want to set up an e-commerce store.
Flutterwave's Issuing feature enables clients to issue physical and virtual cards that work globally. The company offers services such as quick transfers, one-time and recurring payments, payment verification, instant virtual card creation, and customer verification.
With Flutterwave, one can accept payments in more than thirty currencies, and the company has recorded over five hundred thousand payments processed daily. Flutterwave has over 15 payment options, including debit and credit cards, bank accounts, mobile money, POS, M-Pesa, VISA QR, bank transfers, and USSD.
3. Remita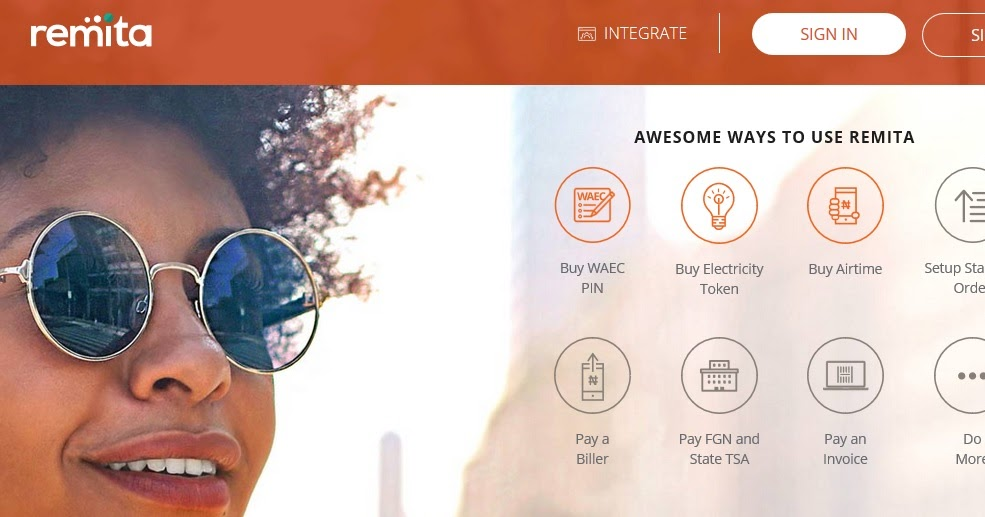 Downloads: 100k plus
Rating: 2.4
Reviews: 1.83k Reviews
Location: Oniru, Lagos
Remita is a payment solution platform that offers an electronic payment platform for businesses to send and receive payments online. Founded by John Obaro in 1991, the company has been in operation for over ten years and has processed transactions worth more than $5 billion.
Remita is one of the top fintech companies in Nigeria, with a primary focus on electronic payments. The platform allows businesses to make and receive payments online, including non-profit organizations (NGOs), governmental agencies (including multinational corporations), and individuals.
Remita offers a variety of payment options, including internet payments, mobile payments, and POS payments, as well as value-added services such as bill payment and airtime top-ups. Remita is a significant player in the Nigerian fintech industry, handling transactions worth more than $5 billion and overseeing transactions totalling over $30 billion annually.
The company has been voted Nigeria's Software of the Year, and it has set the pace for many Nigerian fintech companies. Remita is the foundation of the Federal Government's Treasury Single Account (TSA), which is authorized by the Federal Government of Nigeria.
Additionally, Remita has been used as an API service to offer different solutions, including fast loan products for lenders. The business launched its mobile app in 2017, and more than 500 microfinance institutions have used it to support over 1,000 companies, SMEs, and NGOs.
Remita is an excellent example of a Nigerian fintech company at the forefront of the digital revolution in the country.
4. Piggyvest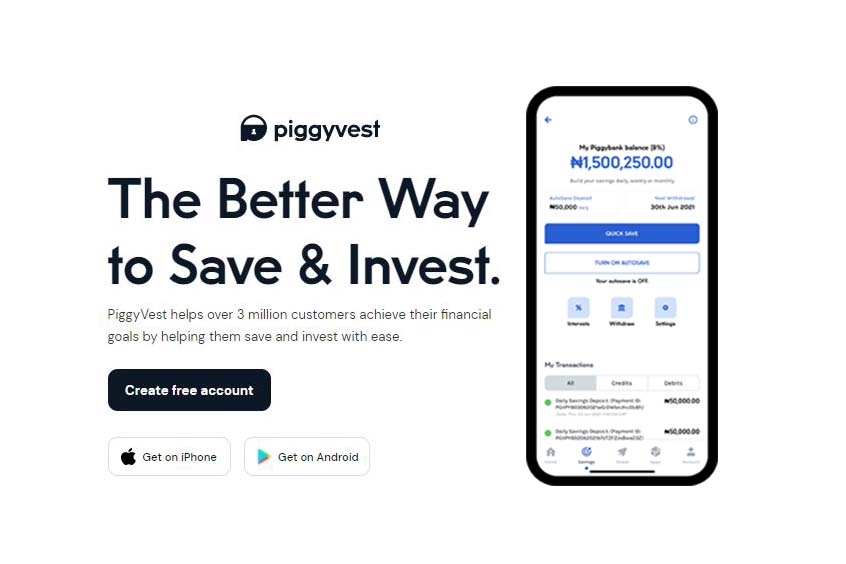 Downloads: 1M plus
Rating: 3.7
Reviews: 42.7k Reviews
Location: Victoria Island, Lagos
PiggyVest is a fintech company based in Lagos, Nigeria, offering a platform for saving and investing. Since its founding in 2016, PiggyVest has become one of the top fintech companies in Nigeria due to its innovative approach to savings and investment. The platform provides a digital platform for savings and investing, allowing users to access loans, track their expenditures, and set up automatic savings plans.
One of PiggyVest's key features is its ability to help users save money at a higher interest rate than that offered by traditional banks in Nigeria. Users can access different saving plans, including the PiggyBank feature, which allows them to set the amount of money they want to save daily. The amount is then automatically deducted from their account and saved in PiggyVest until the specified time for withdrawal, where the user can withdraw with the stipulated interest (currently 8% p.a).
The Safelock feature is another saving plan that lets users fix their funds and lock them up for a specified period. Users can only withdraw the money when it has matured, similar to a fixed deposit account in traditional banks in Nigeria, except users get to fix the tenor themselves and get up to 13% interest (upfront).
In addition to these features, PiggyVest also offers Flex Dollar, allowing its users to save US dollars, earn interest on their savings, and transfer their dollars to anyone else using the platform. The platform allows people to save as little as $1 per day and only withdraw their funds on specific dates they have chosen.
PiggyVest's platform encourages users to maintain their savings discipline while fostering a culture of saving, which is different from regular bank savings accounts, where users can access their money whenever they want. Almost one million people use PiggyVest, which has assisted them in saving more than $40 million.
PiggyVest has received press coverage from Forbes, CNBC Africa, and TechCrunch. The company's users have attested to its effectiveness, with many saving significant amounts of money for their businesses and other projects. PiggyVest's focus on financial inclusion, savings, and investment has made it one of the top fintech companies in Nigeria and an excellent option for anyone looking to save money and invest for the future.
5. Paga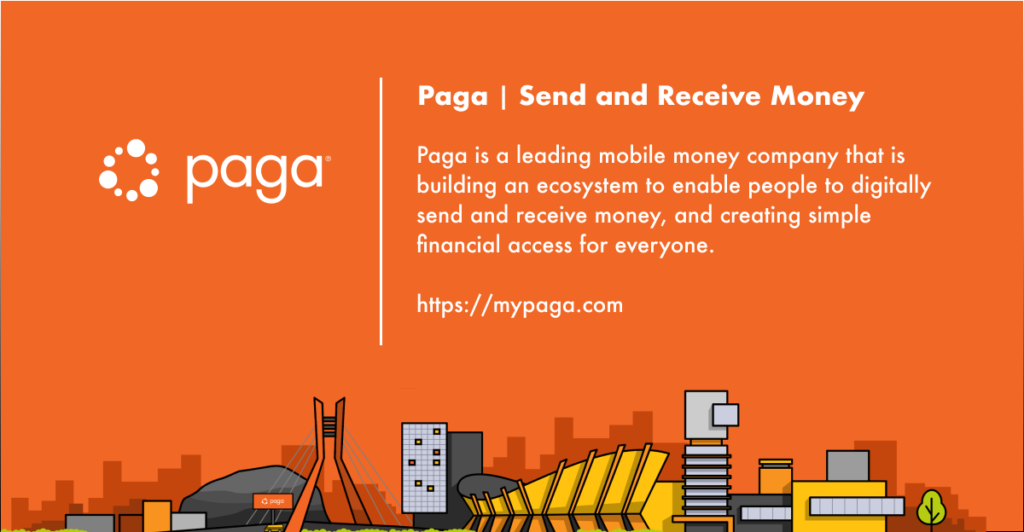 Downloads: 1M plus
Rating: 4.1
Reviews: 16k Reviews
Location: Yaba, Lagos
Paga is a Nigerian fintech company that provides various digital financial services, including sending and receiving money, making payments, accessing credit, paying bills, and topping up airtime and data.
It is a leading Nigerian fintech company that was founded in 2009 by Tayo Oviosu. It is one of the first fintech companies in Nigeria and has since become a top player in the industry, with over 12 million users and more than 20,000 agents in different parts of the country.
Paga offers various services, including sending and receiving money, making payments, and accessing credit. Its services are used by over 10 million Nigerians, making it one of the most popular fintech companies in the country. Paga has received numerous awards and recognition, including being named one of Forbes Africa's Most Promising Companies in 2013 and one of CNBC Africa's Rising Stars in 2015.
One of Paga's key strengths is its business solution, which enables real-time payment collections, money disbursement, airtime disbursement, affiliate/bill pay, and international remittance. The company has partnered with over 6,000 businesses, providing a risk-free automated payment system with all payments credited in real time. Its APIs are free to set up with competitive and minimal transaction charges, and businesses enjoy co-marketing benefits with Paga's customer base of 17 million users and a nationwide network of 27,000+ financial service acce7.mss points (agents). Paga also provides detailed accounting records to businesses.
Customers can access Paga without an internet connection by dialling *242#. The company has expanded beyond Nigeria and acquired the Ethiopian software development company, Apposit in January 2020 and opened an office in Mexico. In March 2020, it partnered with Visa on payments and technology, enabling Paga users to make transactions on Visa's global network.
Paga is a company that is making waves in the fintech industry in Nigeria and beyond with its range of innovative services, reliable platforms, and strategic partnerships. It is undoubtedly one of the top fintech companies in Nigeria and is poised for further growth and expansion in the coming years.
6. Interswitch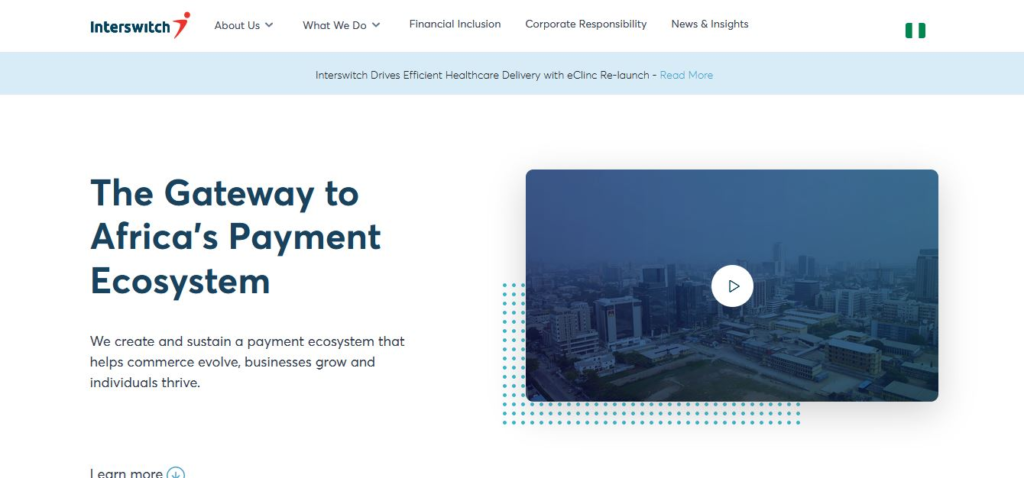 Downloads: 100k plus
Rating: 2.4
Reviews: 1.83k Reviews
Location: Victoria Island, Nigeria
Interswitch is a technology driven company that provides innovative payment solutions, facilitating the electronic circulation of money and the exchange of value between individuals and organizations. The company was founded in 2002 by Mitchell Elegbe and has played a significant role in shaping the Nigerian fintech landscape, providing online payment gateways, solutions, and services. One of them is Quickteller, a digital payments platform that allows users to make online payments for goods and services, mobile wallet, and USSD. This service enables customers to access banking services via their mobile phones.
Interswitch also owns Retailpay, Verve debit card, Smartgov, and numerous automated teller machines (ATMs) nationwide. The company is committed to taking payments in Africa to new heights, leveraging local understanding to enable a seamless value exchange. Interswitch is one of the oldest and most respected fintech companies in Nigeria and has consistently delivered innovative payment solutions that have revolutionized the payments industry in Africa. As of May 2019, Interswitch revealed that it was processing over 500 million monthly transactions. The same year, the company acquired a 60% stake in eClat, a health technology company.
Interswitch offers a variety of products and services that enable individuals, businesses, and organizations to transact seamlessly. The platform connects users to over 8,000 billers, allowing individuals to pay for just about anything from the comfort of their mobile devices. The company's visual identity and brand expressions have evolved over the years. The red 'running man' icon, which has remained an integral part of the wordmark, encapsulates the company's relentless and progressive drive towards pushing the boundaries of innovation.
Interswitch has significantly impacted the Nigerian fintech industry and continues to provide innovative payment solutions that enable a seamless exchange of value.
7. Kuda Bank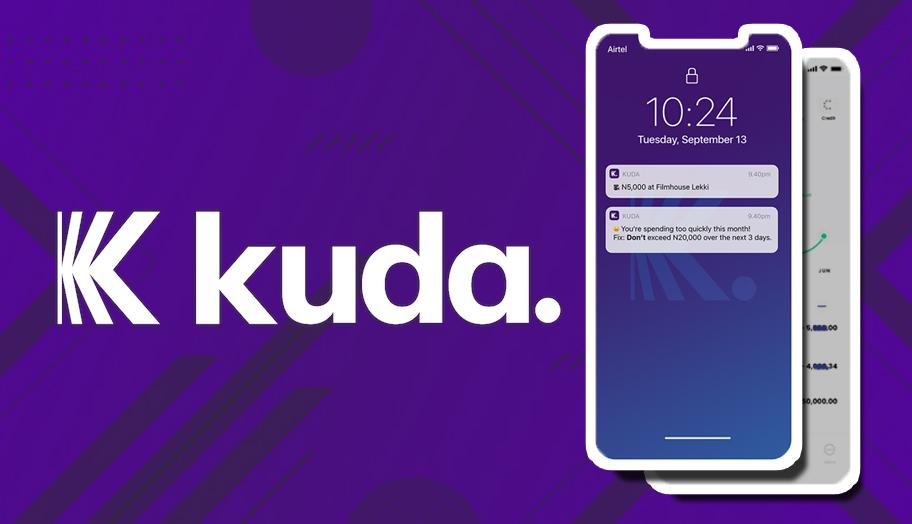 Downloads: 5M plus
Rating: 4.5
Reviews: 260k Reviews
Location: Yaba, Lagos.
Kuda Bank is a digital-only bank founded in 2018 with the mission to make financial services more accessible and affordable for everyone in Nigeria. The bank eliminates the typical paper process as everything is done online, allowing users to open accounts online within minutes using the Kuda bank app. It provides personalized Mastercard ATM cards without transfer or maintenance costs; deposits are also free. 
This digital-only bank is quite popular in Nigeria and is one of the best digital banks in the country. It also offers an overdraft feature that allows users to borrow money from them. The bank also provides investment, savings, and lending products. Kuda bank offers loans but it is not one of the best loan apps in Nigeria.
Kuda Bank has received recognition in numerous awards and publications. In 2019, Kuda was named the best fintech startup in Africa by Fast Company. The bank also offers features like automated saving, widely accepted debit cards issued in partnership with Visa, and investment offers. It allows users to invest in US stocks with their Naira.
Kuda bank is an excellent option for individuals who are looking for a digital bank that is easy to use and affordable.
8. Carbon Paylater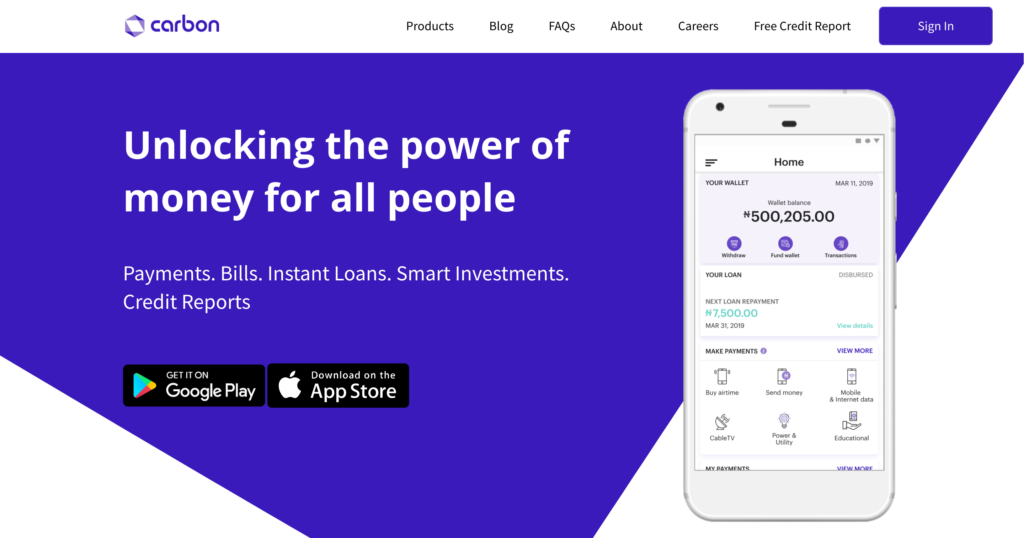 Downloads: 1M plus
Rating: 4.3
Reviews: 157k Reviews
Location: Adesola Lagos
Carbon, formerly known as Paylater, is a leading African digital bank that offers comprehensive financial services in Nigeria, Kenya, and Ghana. The fintech company was established in Nigeria in 2016 and has since provided efficient and user-friendly services to everyone without the traditional banks' bureaucracy.
One of the company's unique features is the ability to obtain loans instantly on the app without a guarantor or collateral. This feature is rare in Nigerian banks, which require both to grant loans. Carbon has disbursed over $35 million in loans and generated up to $10.4 million in revenue.
The company's instant loan feature requires no guarantor, collateral, or long forms. Users can apply 24/7 and receive funds in their Carbon account instantly. Users can unlock higher loan amounts and lower interest rates by repaying loans on time. Carbon also offers market-leading returns on savings, with users earning up to 15.5% interest per annum when they invest with the company.
Carbon is also a licensed digital bank that allows users to pay bills, transfer money, and access instant loans. The company's bank account is insured by the Nigeria Deposit Insurance Corporation and licensed by the Central Bank of Nigeria. Carbon account holders enjoy cheaper transactions, zero account fees, and an annual interest of 1% annually.
In 2019, Carbon obtained a $5 million loan from Lendable and acquired Amplify Pay, making it easier to introduce novel banking features. The company's payment feature allows users to send money, pay bills, and recharge airtime at little or no cost.
At the AppsAfrica Awards, Carbon won the Best FinTech Solution in Africa prize, and it has since remained one of the leading fintech firms in Nigeria.
9. Opay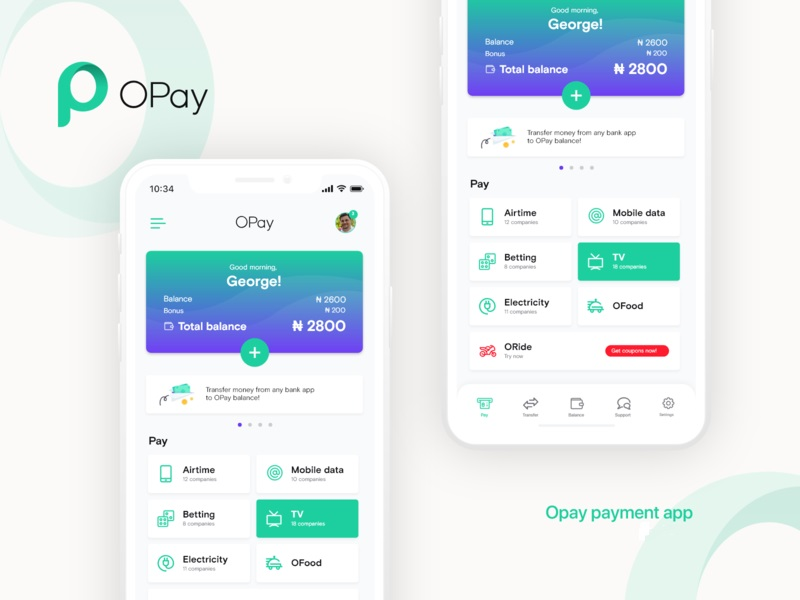 Downloads: 10M plus
Rating: 4.4
Reviews: 418k Reviews
Location: Ikeja, Lagos
Opay is a business in Nigeria that provides a mobile-based one-stop shop for payments, transfers, loans, savings, and other crucial financial services. It is owned by Yahui Zhou, a Chinese billionaire who owns a web browser company called Opera.
The company is committed to deepening financial inclusion in Africa through technology and enabling shared prosperity, making financial services more efficient and accessible to millions of users.
OPay boasts over 30 million registered app users and 500,000 agents in Nigeria who rely on the company's services to send and receive money, pay bills, and access other financial services. With a sophisticated mobile platform and a fast-growing community of users, OPay is making opportunities accessible to everyone.
The company offers flexible savings with up to 15% annual interest on daily interest and unlimited withdrawals at no cost, powered by Blueridge MFB. Users can apply and get a debit card instantly at select OPay agents or through the OPay app. The OPay debit card is accepted at any ATM, POS or web, and users can enjoy ten free ATM withdrawals monthly and zero card maintenance fees.
OPay's solutions make payments, transfers, and savings more rewarding. Users can fund their accounts, make transfers, pay bills, and enjoy bonuses on airtime and data top-ups at no extra charge. OPay also offers fast transfers with a 100% success rate to all banks across Nigeria, anytime, for free.
OPay places a premium on security and privacy, and the company is compliant with PCI DSS. User data is stored and encrypted using strong cryptography, and the company scans its systems daily against security threats. In case of any issues, users can chat with OPay's in-app live chat or send a message on the company's official social media pages.
10. PalmPay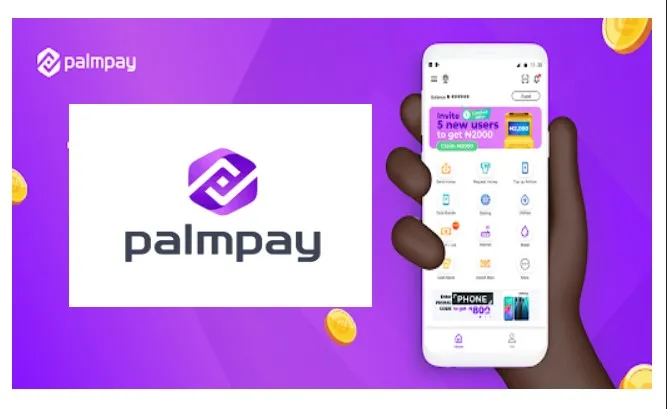 Downloads: 10M plus
Rating: 4.6
Reviews: 606k Reviews
Location: Opebi, Lagos.
Palmpay is a fintech company based in Lagos, Nigeria that has quickly become a leader in the African fintech space since its founding in 2019. Palmpay is by owned by Transsnet Financial, which is a partnership between a Chinese mobile phone manufacturer called Transsion and a Chinese internet company called NetEase. Palmpay has alliances with Infinix, Tecno, and Intel, which enables the app to be pre-loaded on these devices.
The company offers various services, including mobile payments and peer-to-peer transactions, with a cashback rewards program for users. The company aims to provide convenient and affordable digital payments to 100 million consumers and 10 million businesses over the next three years.
With its cutting-edge features and the best digital products from across the market, Palmpay is creating an ecosystem for online and offline payments that will make them accessible to anybody with a smartphone.
The company's enterprise product allows clients to leverage the reliable network and consumer-focused solutions that Palmpay has built to grow their businesses. The app is licensed by the Central Bank of Nigeria as a mobile money operator, and its data is handled in compliance with NDPR.
Its app is one of the fastest-growing fintech companies in Nigeria, with over 5 million users who can send and receive money, pay for airtime and bills, shop, and save money through discounts and cashback. In a recent survey, 99% of Palmpay's users voted it the most reliable payment network in the country.
The company's business model has been proven and is now looking to scale exponentially. Users can download the Palmpay app, register, and start transacting in less than 2 minutes.
How We Reviewed the Top Fintech Companies in Nigeria
Products/services: The first thing we considered while making this list is the products and services of these fintech companies. We checked if they offer innovative solutions that meet the needs of their target market. We also consider their products' and services' ease of use, functionality, and value. All the fintech companies listed above offer both offline and online access.
Customer reviews: We also checked online reviews on social media platforms, forums, and review websites. Many of these fintech companies had only 3.5 ratings on Google playstore and Apple appstore.
Financial performance: Their financial performance was also put into consideration. We checked their revenue, profitability, and growth rate, giving us a good idea of the company's financial stability and sustainability.
Leadership and team: We also evaluated the leadership team behind all the Fintech companies above and looked into the qualifications and experience of their leadership team, board of directors, and key employees.
Awards: Finally, we considered any awards or recognitions these fintech companies have received for their products or services, showing their commitment to innovation and excellence.
| | |
| --- | --- |
| Fintech Companies | Description |
| 247Cash.ng | Online platform facilitating credit facilities in Africa, connecting borrowers to lenders. |
| Aella Credit | Provider of financial employee benefits, focusing on building platforms for credit access in Africa. |
| Amplify | Customer engagement solution for subscription businesses, offering one-time and recurring payment capabilities. |
| AppZone | Provider of banking and payment solutions with over 2 million registered accounts and various cloud solutions. |
| AutoGenius | Online and mobile distributed auto insurance platform offering third-party and comprehensive policies. |
| Cassava | Pan-African FinTech company delivering digital transaction solutions across the mobile ecosystem. |
| ChatPay | Allows financial transactions directly from some social media channels, including balance enquiry, funds transfer, and more. |
| CowriePay | Payment gateway allowing buy now, pay later services in partnership with licensed financial services providers. |
| Eagle Global Markets (EGM) | Multi-asset derivative trading provider in Lagos, Nigeria, offering services in indices, forex, commodities, equities, and more. |
| Electronic Settlement Limited | Financial technology company providing solutions like CashEnvoy, PayPad, and an mPOS device. |
| eTranzact | Nigeria's multi-application and multi-channel electronic transaction switching and payment processing platform. |
| eZawadi | Targeted remittance service leveraging a cross-Africa gift voucher provider called SureGifts. |
| fastwallet | CBN mobile money operator enabling the transfer of money using basic mobile phones. |
| Flutterwave | Technology platform allowing businesses to make and accept payments anywhere in Africa. |
| FriendsVow | Internet bank of financial credit connecting people with online credit through weekly, monthly, or quarterly lines of credit. |
| Interswitch | Africa-focused integrated digital payments and commerce company facilitating electronic circulation of money. |
| Jostpay | Digital payment solutions company connecting users with virtual currency merchants globally. |
| Chams Mobile Ltd | Joint venture offering mobile money services and linking physical and virtual visa cards to its basic wallet offering. |
| Kerems | Full-service electronic payment provider offering online and mobile payment access. |
| KiaKia | Licensed, entirely-online, direct P2P lender providing collateral-free personal loans. |
| KongaPay | Safe and secure payment method, regarded as the preferred online payment platform in Nigeria. |
| Kudi | AI-powered chatbot designed to help users with personal finances, including money transfer, bill payments, and more. |
| Lidya | Utilizes mobile-first technology and proprietary credit scoring algorithms for online account opening and credit access. |
| MKOBO Microfinance Bank Limited | Fully licensed microfinance bank providing short-term emergency credit without collateral or guarantor. |
| M-NAIRA | Value-sharing and money transfer services platform interconnecting all Nigerian bank accounts and mobile wallets. |
| microCASH (mCASH) | Provides payment solutions for sellers to instantly receive payments from buyers with their mobile phones. |
| Microcred | Digital finance company focusing on financial inclusion in Africa and China, offering services to micro and SMEs. |
| mytradebook | Online stockbroking service allowing investors to buy and sell listed shares at the Nigerian Stock Exchange. |
| Nairabox | Social e-wallet application allowing users to buy airtime, pay bills, donate to charity, and buy movies or event tickets. |
| NairaEx | Nigerian Bitcoin exchange allowing users to buy and sell bitcoin and other e-currencies with Naira. |
| NOWNOW | Bank and MNO agnostic online platform for mobile recharge, bill payments, money transfer, and more. |
| OsusuMobile | Financial service in partnership with Ecobank Nigeria, providing basic banking services accessible to the unbanked. |
| Paga | Mobile payments service licensed by the CBN, aiming to transform lives by delivering universal access to financial services. |
| Paylater | Entirely online lending platform providing short-term loans in Nigeria with a quick application process. |
| Paymyrent | Provides loan facility for house rent payment, offering loans based on customer's monthly salary. |
| Paystack | Helps Nigerian businesses accept payments online from users anywhere in the world with MasterCard, Visa, and Verve cards. |
| PayUp | Financial technology startup offering a lower-cost and scalable alternative to traditional banking systems. |
| PayWithCapture | Mobile app designed to make online and offline payments through users' bank accounts and debit/credit cards. |
| Peach Payments | Provides payment solutions to online and mobile businesses, enabling them to accept payments from consumers globally. |
| Piggybank.ng | Platform working with financial institutions to enable users to save small amounts periodically without thinking about it. |
| QuickCheck | App-based lending platform using technology to deliver financial services to individuals and small businesses. |
| REΛCH | App that tracks income and spending to enable users to make intelligent money choices and achieve financial goals. |
| ReadyCash | Mobile payment service complying with CBN's regulatory framework, enabling end users to operate virtual accounts. |
| Releaf | Aims to build trust in agribusiness by allowing sellers to bid for active buyer contracts, bridging the gap between sellers and buyers. |
| Remita | E-payments and e-collections solution on a single multi-bank platform, used by individuals and organizations for transactions. |
| RenMoney MFB Limited | Consumer finance organization operating as a microfinance bank, providing simple money solutions and cloud technology. |
| SimplePay | Allows users to accept payments online with modern APIs and a gateway that works with custom buttons and JavaScript API. |
| SimpleLink | Online payment solution enabling users to receive payment with a link, designed for social media and offline merchants. |
| Social Lender | Lending solution based on social reputation on mobile, online, and social media platforms. |
Conclusion
In Conclusion, Noting that just a small portion of Nigeria's FinTech companies have taken advantage of the opportunity presented by technological advancements in the financial services sector, the Fintech companies in this article.
In Nigeria today, technological development has made a lot of things feasible. Fintech solutions are expanding and improving lives due to the advent of online banking.
In the past 15 years, fintech has grown significantly in Nigeria and the rest of the world. Technology improvements have made financial services more efficient and easily accessible. Nigerian fintech firms have seized this chance to provide individuals and corporations with solutions.