| | |
| --- | --- |
| Full Name | Ayodeji Richard Makun |
| Date of Birth  | August 19, 1971 |
| Nationality | Nigeria |
| State of Origin | Ondo State |
| Marriage Status | Married |
| Children | Two (2) |
| Parents | Mr and Mrs Makun |
| Profession | Comedian, Entrepreneur |
| Net Worth | $5 Million |
Speculation around comedian AY's net worth has grown in recent years as the comedian has become one of Nigeria's most successful entertainers.
Commonly known by his stage name AY, Ayodeji Richard Makun is a well-known figure in the Nigerian entertainment industry. He is a versatile talent who is an actor, comedian, writer, radio and TV presenter, producer, and film director.
AY gained popularity for his comedy performances when he imitated Rev. Chris Okotie. He became famous, and his career took off from there. AY is not only known for making people laugh but also for his business skills. He created a considerable comedy show called AY Live, which is the biggest of its kind in Nigeria and Africa.
AY comes from Ifon, Ose Local Government Area in Ondo State. He started from humble beginnings in Warri, Delta State, and worked hard to succeed. Today, he is famous in Nigeria and internationally, with his influence reaching beyond Africa.
In this article, we will uncover the different aspects of Ayo Makun's life, from his background to his achievements, and learn about his net worth, cars, biography, and houses.
AY Net Worth
Ayo Makun, also known as AY, has an estimated net worth of $5 million. AY is famous for his live comedy shows and successful movies. Because of his success, he is one of Nigeria's top 10 richest comedians.
How AY Makes His Money 
AY has different streams of income, which has helped him to accrue a net worth of $5 million. Let us look at the various ways AY makes his money.
Movie Production
AY's foray into movie production resulted in blockbuster hits like "30 Days in Atlanta," "The Accidental Spy" "A Trip to Jamaica", and "10 Days in Sin City," His debut film, "30 Days in Atlanta," earned recognition from the Guinness World Records in 2017.
AY's film "30 Days in Atlanta" achieved a notable milestone by being officially recognized by the Guinness World Records for having one of the highest domestic grosses in territories including Bollywood, Nollywood, and Hollywood.
2. Corporate World Entertainment
AY isn't just a comedian; he serves as the CEO of Corporate World Entertainment, focusing on event packaging and providing engaging content for radio and television. This role showcases his multifaceted approach to entertainment and business.
3. Live shows
AY also organizes a comedy live show called AY Live, where comedians like Bovi, Helen Paul, and many others perform. AY also started another live show called "Open Mic Challenge" to provide a platform for aspiring comedians to showcase their talents.
4. Endorsement deals
Ayo Makun has gotten many endorsement deals over the years, making him a lot of money. In 2020, AY renewed his deal with Coleman Cables. This was a big financial success for him. In 2011, AY became the brand ambassador for Haven Homes, a big real estate company. This was announced at a special event.
In 2015, AY became the brand ambassador for Globacom, a big telecom company. Also in 2015, AY got a big deal with Peak Milk, a famous dairy brand. This happened during the brand's 60th-year celebration. AY has proudly shared pictures of his Peak Milk ads on Instagram, showing his successful association with the brand.
Ay Comedy Career
Ayo Makun started his journey in show business while he was in university. He hosted events like Miss Delsu and Miss Delta, which showed his interest in entertainment. He got lucky when he met Alibaba Akporobome, a famous comedian who became his mentor. AY worked as Alibaba's assistant and event manager, learning essential skills that made him a professional comedian.
In 2006, Ayo Makun became well-known after appearing on a comedy show by Opa Williams. Since then, he has become one of Nigeria's most successful comedians. AY also writes columns for The Sun Newspaper and Gbenga Adeyinka's 'Laff Mattaz.' He expanded his career to radio, hosting AY Live on Rhythm 93.7FM in Lagos.
He is also the CEO of CWE (Corporate World Entertainment), which organizes live events and produces content for radio and TV. CWE is known for successful ventures like AY Live, AY's Crib, The AY Show, and AY's Open Mic Challenge, which has produced comedians likes of Seyi Law, Emeka Smith, Akoproro, Whale Mouth, MC Shakaraa and Elenu. AY's association with Alibaba, the richest comedian in Nigeria, helped him gain more popularity.
Today, Ayo Makun is a versatile entertainer, using his comedy, writing, radio, and content production skills to make a mark in Nigerian entertainment.
AY Movie Career
Ayo Makun, also known as the 'warri youngster,' has an exceptional talent for success. He didn't just stick to comedy; he also started making movies and did well. Some of his famous films are "30 Days in Atlanta," "A Trip to Jamaica," "10 Days in Sun City," and "The Accidental Spy."
These movies mix action and humour well."30 Days in Atlanta" was a huge success and even got a record in the Guinness World Records in 2017. It became one of the highest-earning Nigerian movies, alongside big global hits like "PK" and "Star Wars: The Force Awakens."
In addition to making movies, AY is also an actor. He has appeared in films like "Being Mrs. Elliot," "The Lodgers," "The Wedding Party," "American Driver," and "Mom at War." He is versatile and can act and direct in the film industry. AY's influence also extends to TV.
He created a popular Nigerian TV series called "AY's Crib." It has a great cast, including actors like Alex Ekubo, Buchi Franklin, Venita Akpofure, and more.
Ay's Movies
Ayo Makun has acted, directed and produced many movies, here his a list of his movies:
Christmas in Maimi (2021)
30 Days in Atlanta (2014)
A Trip to Jamaica (2016)
Merry Men: The Real Yoruba Demons (2018)
Merry Men 2: Another Mission (2019)
The Accidental Spy (2021)
The Wedding Party (2016)
The Wedding Party 2: Destination Dubai (2017)
Yoruba Demons (2018)
10 Days in Suncity (2017)
American Driver (2017)
5 Days of War (2012)
ZOO: The Big Bad City (2019)
A Night in 2012 (2019)
The millions (2019)
Rattle Snake: The Ahanna Story (2020)
Omo Ghetto-The saga (2020)
Made in Heaven (2019)
Bad Comments (2021)
AY Biography
Ayo Makun was born in Warri, Delta State, on August 19, 1971. He is from Ifon, Ose Local Government, Ondo State, but likes to call himself "Warri boy." AY is the oldest of seven siblings, including his well-known brother, Yomi Casual, a fashion designer.
AY went to Delta State University, Abaraka and initially studied music, but later, when he was at the 300 level, he switched to Theater Arts. It took him nine years to complete his university education. During his time in university, AY became popular for organizing big events like Miss Delsu, Miss Delta, Face of Delsu, and many others.
During his time in school, AY received several awards for his social and personal qualities. He was recognized as the Best Show Business Promoter in 2001, the Most Celebrated Student on Campus in 2001, and the Most Fashionable Student on Campus in 1999 and 2000. One of the awards he received was the Jaycee Club Socio-personality Award.
AY Personal Life
AY married his wife, Mabel Makun, in 2009, and together, they are blessed with two daughters, Michelle Makun and Ayomide Makun. Michelle is 15 years old, and Ayomide is 2 years old.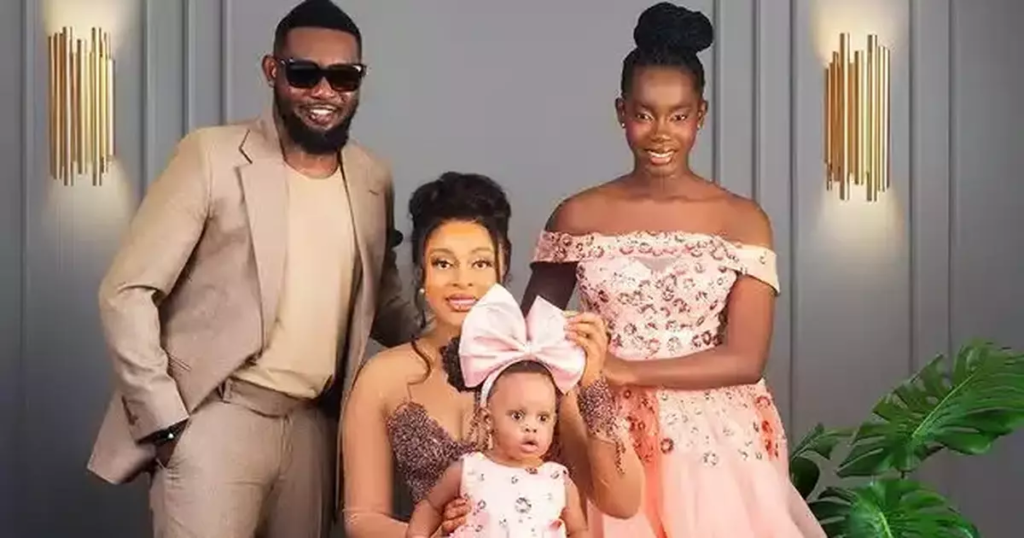 AY Cars
Ayo Makun, the famous comedian and entertainment mogul, has a great collection of luxury cars that show his success and love for elegance. Some of the impressive cars in his collection include the Jaguar XJ, Lexus LX 570, and the iconic Mercedes-Benz G-Wagon.
Jaguar XJ: AY's Jaguar XJ is a symbol of British luxury. It has a sleek design and has been around since 1968. The XJ series is a full-size luxury car with a long wheelbase of 124.3 inches and a length of 206.8 inches.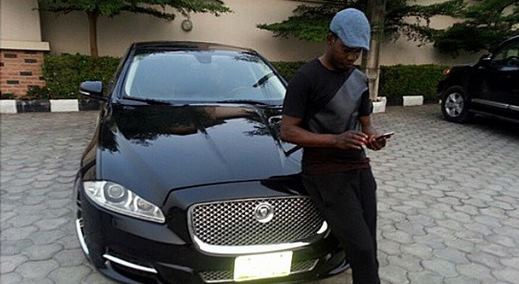 Lexus LX 570: The Lexus LX 570 is the top-of-the-line vehicle from Lexus. AY's LX 570, probably from the 2021 model year, has a powerful V8 engine and an 8-speed automatic transmission. Inside, it has a large 12.3-inch display and luxurious leather seats, providing a great driving experience.
Mercedes-Benz G-Wagon: AY's Mercedes-Benz G-Wagon is a luxury SUV he bought in 2015. It is known for its luxurious features. The G-Wagon, or G63, has a powerful twin-turbocharged V8 engine that produces 577 horsepower and 627 pound-feet of torque. It has a boxy exterior and a comfortable interior with a large display and plush leather seats.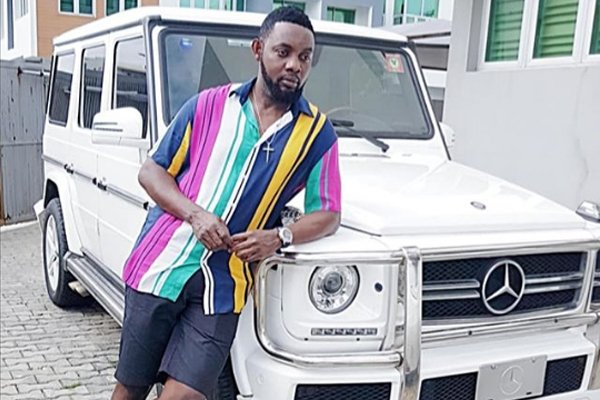 AY House
Ayo Makun, the successful comedian and entertainer, has a luxurious mansion in Lekki worth over ₦100 million. The house was beautifully designed by Midas Interiors, which AY's wife, Mabel Makun, owns.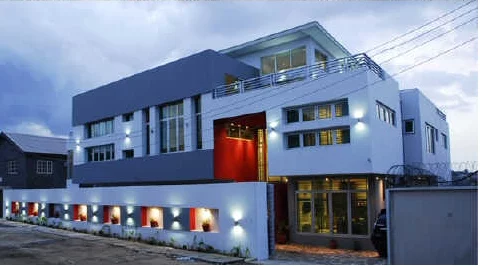 AY's mansion was revealed through photos and a video on his Instagram. The house was designed by Play In Architecture and has stunning interiors. It is not just a home but also a symbol of AY's hard work and success in his career.
AY Awards
Ayo Makun's Impressive Awards and Honors
Comedian of the Year 2008 in :

Diamond Awards for Comedy
Teen Favorite
MBG Abuja Merit Awards
National Daily Awards
Arsenal Award for Excellence
Mode Men of the Year Awards

U.N Peace Ambassador (2009)
Comedian of the Year (2010): Nigerian Entertainment Awards
Most Creative Entrepreneur of the Year 2013 (Comedy Category): Creative Entrepreneurs Association of Nigeria (CEAN)
Best Event AY Live: NELAS Awards 2018, United Kingdom
Conclusion
Ayo Makun is one of the top 10 richest comedians in Nigerians. He has achieved this through his various talents as a stand-up comedian, actor, director, and producer. He has also earned a lot of money from endorsement deals with brands like GLO, Haven Homes, and Lekki Gardens, as well as from organizing local and international shows. 
While some people may have different opinions about whether he is the best, many people agree that AY has significantly impacted and succeeded in the Nigerian comedy industry.