Full Name
David Adedeji Adeleke
Stage Name
Davido
Date Of Birth:
21 November 1992
Height:
170 cm
5′ 6″
Marital Status:
Married
Wife:
Chioma Avril Rowland
Parents Name:
Father – Adedeji Adeleke
Mother – Mrs. Vero Adeleke
Nationality:
Nigerian-American
Profession:
Singer, songwriter, record producer
Net Worth:
$28 million
Davido's net worth is estimated at about $28 million as of 2023. Born as David Adeleke, Davido has solidified his reputation as a renowned songwriter, record producer, and singer, achieving remarkable success in Nigeria with a string of chart-topping hits.
In this comprehensive blog post, we delve into the world of Davido's net worth, exploring how he amasses his wealth and secures his position as one of the richest musicians in Nigeria.
Our in-depth research covers Davido's finances, sponsorships, lucrative deals, record label ventures, strategic investments, and valuable endorsements. By gaining insights from close associates and conducting thorough independent research, we reveal the true value of this young musical sensation in USD.
In this exploration of Davido's net worth, we trace his inspirational journey from an estimated $16 million in 2019 to an impressive $25 million in 2020, ultimately reaching his current net worth of $28 million in 2023. Alongside, we provide insights into his lavish lifestyle, including his private jet, car collection and jewelry, offering a glimpse into the life of a musical maestro.
Join us as we unravel the captivating story behind Davido's net worth, exploring the life and achievements of this musical maestro."
Davido Net Worth 2020
Despite facing challenges from the COVID-19 pandemic in 2020, Davido had another successful year that cemented his status as one of Africa's top artists. However, his net worth remained steady at an estimated $20 million according to most reports.
In 2020, Davido continued promoting his 2019 album A Good Time, which surpassed 1 billion streams globally by July. He was also able to complete a North American tour for the album in early 2020, hitting major cities before the pandemic halted live events.
Davido released his highly anticipated third studio album A Better Time in November. It debuted at number 1 on Apple Music in Nigeria and received critical acclaim. He also appeared on the cover of Billboard magazine alongside Mr Eazi and Tiwa Savage for their Africa Now feature.
While under quarantine, Davido stayed productive. He dropped singles like "FEM" which broke his own YouTube viewing records. Davido also performed on The Tonight Show Starring Jimmy Fallon.
Though the financial impact of the pandemic may have prevented significant wealth growth, 2020 was a standout creative year for Davido that expanded his global profile and fanbase. With his business ventures and new music finding success, Davido's net worth was positioned well for potential increases in 2021 and beyond.
Davido Net Worth 2021
In 2021, Forbes provided an increased estimate for Davido's net worth as the previous year – $25 million. While this figure represented a significant amount, it showed growth from 2020.
However, Davido was able to leverage several new high-profile partnerships and endorsements over the course of 2021. In June, he was named the new ambassador for Martell cognac. Later in October, this partnership was formalized.
Davido also signed an administrative partnership with international record label LVRN in 2021. This deal aimed to help expand his global profile and business. He continued releasing new singles, including "Champion Sound" featuring Focalistic.
Davido also received prestigious recognition, being named to Time Magazine's Time 100 Next list in February 2021. This highlighted his rising influence beyond just the music industry.
While financially his net worth did not increase, Davido was able to use 2021 to strengthen his brand through new brand deals. This included becoming an ambassador for 1xBet in May and Puma in December.
His charitable donation of over 200 million naira in November also helped boost his reputation. Though the financial impact was not yet apparent, these partnerships and deals set Davido up well to potentially see his net worth rise in the coming years.
Davido's Net Worth 2022
Nigerian singer and songwriter Davido has seen steady growth in his net worth and success over the past few years. In 2021, Forbes estimated his net worth to be $25 million, which was an impressive figure but increased just a little from the previous year.
However, in 2022 Davido experienced a surge that helped increase his net worth. Early in the year, he was featured on the official FIFA World Cup anthem "Hayya Hayya (Better Together)". This high-profile collaboration provided further global exposure for Davido.
In May 2022, Davido released the single "Stand Strong" which was his first solo music of the year. While not an album release, it continued to keep him actively releasing music and maintaining momentum. Later in September, Davido announced his first annual Are We African Yet? music festival. This festival, held in Atlanta, helped further expand his business and brand.
By the end of 2022, Forbes updated Davido's net worth to $27 million, about N19 billion, reflecting a $2 million increase from 2021. This growth shows how Davido was able to leverage major opportunities and releases over the past year to appreciate his wealth and standing as one of Nigeria's most successful artists internationally. As he continues to build anticipation for his upcoming fourth studio album "Timeless", Davido's net worth is expected to continue its upward trend in the coming years.
Davido's Net Worth 2023
Davido, the renowned Nigerian musician, has experienced a remarkable rise in his net worth. As of 2023, his net worth is reported to be $28 million. In Naira, this amounts to an impressive 14 billion.
Davido's financial success can be attributed to several factors, primarily his hard work, talent, and shrewd investments in various businesses. He has diversified his income streams by owning a record label, a music distribution company, and a beverage company. These ventures have undoubtedly contributed to his overall net worth.
Davido's music has been immensely popular, allowing him to secure lucrative deals with prominent companies. Through collaborations with big brands like MTN and Guinness Nigeria, he has effectively used his influence to promote their products, further expanding his earnings and reach.
Despite his continued success, there was a period when Davido's net worth seemed to stagnate. In 2021, it remained at $25 million. However, the following year, in 2022, there was a surprising turn as his net worth increased to $27 million. As of the most recent available data, in 2023, Davido's net worth reached an impressive $28 million.
Forbes, a renowned business magazine, recognized Davido as one of the top African artists consistently releasing hit songs. This acknowledgement solidifies his status as one of the continent's most successful and influential musicians.
How Davido Makes His Money
Davido is a Nigerian musician who rose to prominence in 2011 after releasing his debut album, Omo Baba Olowo, which secured him several awards, including the coveted Headies Awards and the Kora Awards.
Since then, he has become one of the most successful African music stars, selling out shows across the continent and the diaspora.
Aside from his music career, Davido is also the founder of the record label Davido Music Worldwide (DMW), which houses some of the most talented acts in Nigeria. He has also ventured into other businesses through his label, such as producing films and running a successful clothing line.
His investments in the right areas have also driven Davido's success in the music industry. He leveraged his music to get endorsements, sponsorships and even shows. Davido also invested in real estate and has a stake in several businesses.
Davido's knack for making intelligent investments has been the driving force behind his success and wealth. His music and business savvy have enabled him to become one of the most successful African musicians, and his net worth is estimated to be over $28 million.
1. Record Labels
Davido is currently signed to Sony Music and partnered with Love Renaissance, a subsidiary of Universal Music Group.
Between 2013 and 2015, he put out a string of popular singles and signed a record deal with Sony Music in January 2016. Then he founded Davido Music Worldwide (DMW), a music label to which he signed Dremo, Mayorkun, Peruzzi, and Liya.
Davido makes money from these music artists, especially Mayorkun, who has released many trending and top-of-the-charts songs. He also rakes in income from the live performances of his music artists signed into his record label.
In July 2016, Davido signed a record deal with Sony's RCA Records. His five-track EP Son of Mercy, which included the singles "Gbagbe Oshi," "How Long," and "Coolest Kid in Africa," was released in October 2016. This record deal pulled in millions of Naira, adding to his overall wealth.
Davido renegotiated his contract with Sony in April 2017 because of issues with creative autonomy, and later that year, he released five songs, including "If" and "Fall." In contrast to "Fall," which became the longest-charting Nigerian pop single in Billboard history, "If" generated interest on social media platforms worldwide.
His latest managerial partnership was with Love Renaissance in 2021. Davido signed an administrative partnership contract with an international record label, Love Renaissance (LVRN).
Love Renaissance is an American record label and management company based in Atlanta, Georgia, and is a subsidiary of Universal Music Group.
He confirmed the partnership via his Instagram story shortly after Billboard posted the news on their website. With this new partnership, Davido joined foreign artists such as 6lack, Summer Walker, Young Rog, Cruel Santino, and many others.
2. Endorsements and Ambassador Deals
Davido has built an impressive portfolio of endorsement deals over the years. As of 2023, he has 20 endorsement deals with multi-million dollar brands, including Travelbeta, Pepsi, MTN, etc.
The largest mobile network in Africa, MTN, and Davido signed an endorsement agreement of N30 million on April 6th, 2012. Davido was the spokesperson for MTN Pulse, a youth-targeted marketing initiative in Nigeria.
On October 24th, 2013, Davido performed at the "World of More Concert" among well-known Nigerian musicians like Olamide, Wizkid, Tiwa Savage, and D'banj. Guinness also announced their support for him.
On May 9th, 2018, Davido signed an endorsement agreement with Hong Kong-based smartphone maker Infinix Mobile, and he is estimated to be paid over $200k weekly. Davido was also named Martell's (cognac) new ambassador on June 11th, 2021.
He started 2022 with a 1xBet deal worth hundreds of millions of Naira. Alongside the 1xBet deal, he bagged another mouth-watering endorsement deal in 2022 with Viva detergent sparking the beauty of his already successful year.
Currently, the multi-millionaire singer has the highest number of endorsement deals of any African artist.
3. Songs & Albums
Davido has a fantastic catalogue of singles, collaborations, and albums. After quitting school, he moved to Lagos, Nigeria, to focus solely on music, releasing his first single, "Back When," in 2011.
According to HiphopKit, Davido has an all-time rating of 137 and his album, a better time, is at a peak position of 137 on Billboard.
The latest song released by Davido is titled "Bum Bum" and was released on January 25th, 2023.
Here is a list of his albums:
2020: A Better Time
2020: Best of Davido
2019: A Good Time
2016: Son of Mercy
2015: The Baddest
2012: Omo Baba Olowo
Here is a list of 10 of his most famous songs:
"If
"FIA"
"Fall"
"Risky"
"Stand strong"
"Blow My Mind"
"One Ticket"
"Assurance"
"Gobe"
"Fem"
Alongside Trinidad Cardona and AISHA, Davido was a featured artist on the first single from the FIFA World Cup Qatar 2022 Official Soundtrack, "Hayya Hayya (Better Together)," which was released in March 2022.
In May 2022, Davido and The Samples Choir released a new song together titled "Stand Strong."
He was one of the musicians that performed at the FIFA World Cup in Qatar and is the first musician from Nigeria to perform on a FIFA World Cup song.
His latest songs in 2023 include Fans mi, Bum Bum, and the coolest kid in Africa. Davido has also hinted at the release of a new album in March 2023. Generally, his songs have helped him to gain worldwide publicity, which has, in turn, given him different endorsement deals.
4. Local & International Shows and Tours
Davido has been touring extensively, both domestically and internationally. At the Made in America Festival in September 2018, Davido performed alongside Meek Mill, Post Malone, and Fat Joe. During the August and September period leading up to the festival, he performed at the House of Blues in Boston as part of his "The Locked Up Tour."
The Nigerian superstar also had a tour for his album A Good Time and hit several major North American stops, including cities like Los Angeles, San Francisco, Houston, Dallas, NYC, Boston, Toronto, Chicago, Atlanta, and more between 2019 and 2020.
He had a tour in North America titled "We Rise By Lifting Others", which will start in June, where he performed in Brooklyn, Toronto, Boston, Chicago, and Los Angeles from the 16th to the 25th of June 2022. He raked in N144.5 million Naira from this tour.
SeatGeek recorded that the award-winning singer's tour tickets were generally available for as little as $41.00, with an average price of $74. By using the average ticket sales rate of N415.37 and the capacity of both History (2500) and House of Blues (2200), he made $185,000 (N76.8 million) and $162,800 (N67.6 million), adding up to N144.5 million.
Davido makes money from selling tickets for his tours in different countries. On average, he has various sold-out events, which pulled in millions of Naira for the music star. One of his most significant events was at the o2 arena, which recorded a sold-out with the whole place full. On average, a ticket to Davido's shows is within the range of $65-$74.
He is also set to tour various other countries, such as South Africa, Ghana, and Nigeria.
The most anticipated tour of the century of two Afrobeat legends, Wizkid and Davido, was announced by Wizkid on his Instastory.
5. Online Streaming
Davido is among the highest-earning Nigerian artists on streaming platforms such as Spotify, Apple Music, and YouTube.
According to a Business Insider report, Apple Music pays artists $0.00735 per stream, which equates to $7350 for a million streams. Converting that figure to Naira at the N500 exchange rate, Davido can make anywhere from $3,675 to $7,350 per million streams.
However, due to the increased popularity and use of Ads, Davido is estimated to receive 20-30% more than the average Nigerian artist. This would mean that Davido earns between $4,410 to $9,450 per million streams.
Davido has 1 billion streams on Spotify, and Spotify pays about $3,300 per 1 million streams. Calculating Davido's income from Spotify will be $3,300 multiplied by $1,000, which equals $3,300,000 million.
According to Socialblade, On YouTube, Davido makes between $95 – $1.5K daily.
Davido's Biography and Rise to Fame
Davido was born on November 21, 1992, in Atlanta, Georgia, to Dr Veronica Adeleke, a university lecturer, and Chief Adedeji Adeleke, a Nigerian millionaire businessman. He is his parents' third biological child, has two sisters, Sharon and Ashley Coco, and an elder brother, Adewale Adedeji.
His father is the CEO of "Pacific Holdings" and the founder-president of "Adeleke University." The board of directors for his father's business includes Davido and his siblings.
Though he was not born into a family of musicians, he developed a passion for music during his teenage years and began making music with his cousins B-Red and Sina Rambo. Davido started writing music at age 11 and credits his late mother for motivating his musical career.
Davido went to school in Lagos at "The British International School." When he was eleven, he started writing music. He claims that his mother motivated his musical career since she passed on. To pursue business administration, he enrolled at Oakwood University in Alabama.
He became quite interested in music during his time at the university. Later, he left school to concentrate on music. As a student, he was a member of the musical ensemble "KB International."
Then he travelled to London to work on his vocals. Davido returned to Nigeria in 2011, joined Babcock University at his father's urging, and graduated with a degree in music (2015).
Since the success of "Dami Duro," Davido's career has only continued to grow. He has released many popular songs that have topped charts and become cultural moments for Africans on the continent and in the diaspora.
Despite all his success, Davido did not forget his roots and has helped in producing and assisting other artists in breaking into the music industry. He founded his record label, DMW, which stands for Davido Music Worldwide. His first major signing was Mayorkun, who has become a successful artist in his own right.
While Davido who is presently 31 years old, has achieved much success, he continues to work hard and innovate. He is always looking for new ways to improve his music and push the boundaries of African music. He has collaborated with international artists like Chris Brown and constantly explores new genres and styles.
Davido Siblings And Their Net Worth
Davido comes from a wealthy family and has seen great success in his music career, but he is not the only one in his family who has achieved financial stability. Here's a look at Davido's siblings and their estimated net worth:
Adewale Adeleke (Net Worth: $50 million)
Davido's half-brother Adewale Adeleke co-founded the successful HKN Music label with Davido in 2015. Born in America to different mothers than Davido, Adewale has dual US-Nigerian citizenship.
He is a talented music producer who helped launch Davido's career by producing many of his early hits like "Fall" and "Risky." Adewale remains actively involved in the label and also works with other artists. He lives in America but frequently visits family in Nigeria. Adewale is married with two children and has achieved significant wealth through his music business endeavors.
Sharon Adeleke (Net Worth: $10 million)
Davido's sister Sharon Adeleke pursued her passion for hair by learning wig-making techniques on YouTube. This led her to establish the hugely popular Rona Wigs Studio business based in Nigeria. She supplies high quality wigs to many A-list celebrities. Married with one child, Sharon lives in Nigeria where she runs her thriving business. While previously more low-key, she now enjoys fame and recognition through her brother Davido's rise to superstardom.
Ashley Coco Adaji (Net Worth: $50,000)
Ashley Coco Adaji works as an executive director at Pacific Holdings, the large family business founded by their father. In this role she helps oversee the company's human resources department. Married since 2016, Ashley lives a luxury lifestyle and is often seen socializing with her famous siblings. Like the rest of her family, she has found both career success and financial stability through the business opportunities afforded by their influential father and last name.
All three siblings remain close to Davido and proudly support his music career. They continue to leverage the privileges of coming from their wealthy Nigerian-American family to achieve independence and fame of their own.
Davido's Assets
Davido takes pride in flaunting his assets. From lavish houses to a private jet and an impressive collection of high-end cars, Davido's possessions reflect his penchant for luxury. Let's explore various categories of assets owned by Davido.
Davido's Houses
Davido, with a net worth of over $28 million, is renowned for leading a lavish life. He often brags about his expensive, shiny possessions.
One of the singer's two homes is in Atlanta, Georgia, in the United States. His second home, which cost him $20 million, is an N140 million mansion in Lekki, Lagos State, Nigeria.
Davido finally relocated to his home, which has an elevator at Banana Island, Lagos, after living in Lekki for many years. This house is worth over $1 million.
Davido's Jewelry
Davido loves jewellery, as it makes up a major part of his clothing. Here are some of his jewellery and their worth:
The 30BG diamond finger ring, also known as the 30BG championship ring, is an absolutely amazing and expensive piece of jewellery. It's worth a staggering 145.4 million naira, making it one of the most costly rings in the world. The design is stunning, covered in dazzling diamonds, showing off its luxurious and extravagant style. It's a special ring that represents belonging to the exclusive 30 Billion Gang (30BG), and it's a symbol of opulence and class.
Davido's most expensive piece of jewellery is his Rolex wristwatch, which he bought for a whopping 90 million naira.
Diamond wrist chain for his daughter
Davido has acquired some of the most expensive jewellery worth billions of Naira, including a diamond wrist chain that he bought for his daughter, valued at 5.8 million Naira.
Davido began his collection with one of the most expensive rings, which is valued at 10 million Naira. As a result, this ring ranks as the seventh most expensive piece of jewellery in his collection.
OBO diamond encrusted necklace
Davido's OBO Diamond encrusted necklace is a very rare and luxurious piece of jewelry. He had it customized by a famous and expensive jeweler, Ice Box, for $200,000. It's one of the most expensive items in his collection, ranked as the sixth most valuable, worth 36.3 million Naira.
Davido's Cars
He also owns many expensive cars such as:
Rolls Royce Cullinan (N350 million)
Lamborghini Urus (N72 million)
Bentley Bentayga (N100 million)
Mercedes-Maybach S680 Virgil Abloh Edition (N148 million)
Chevrolet Camaro GS (N25 million)
Porsche Carrera (N35 million)
Range Rover (N98 million)
Lamborghini Huracan (N120 million)
Lamborghini Aventador (N275 million)
Audi R8 (N25 million)
Davido's Private Jet
Davido is one of the richest people in Nigeria to own a private jet. He possesses a luxurious Bombardier Global Express 6000 with a staggering price tag of approximately $62 million and in Naira about N47 Billion. However, the annual maintenance expenses for this aircraft can range from N252,000,000 to N1,440,000,000.
There have been speculations surrounding Davido's private jet. Some rumours suggest that it was previously owned by his father, Adedeji Adeleke, who is also known for his jet acquisitions. Among his father's collections is the Bombardier Challenger 605.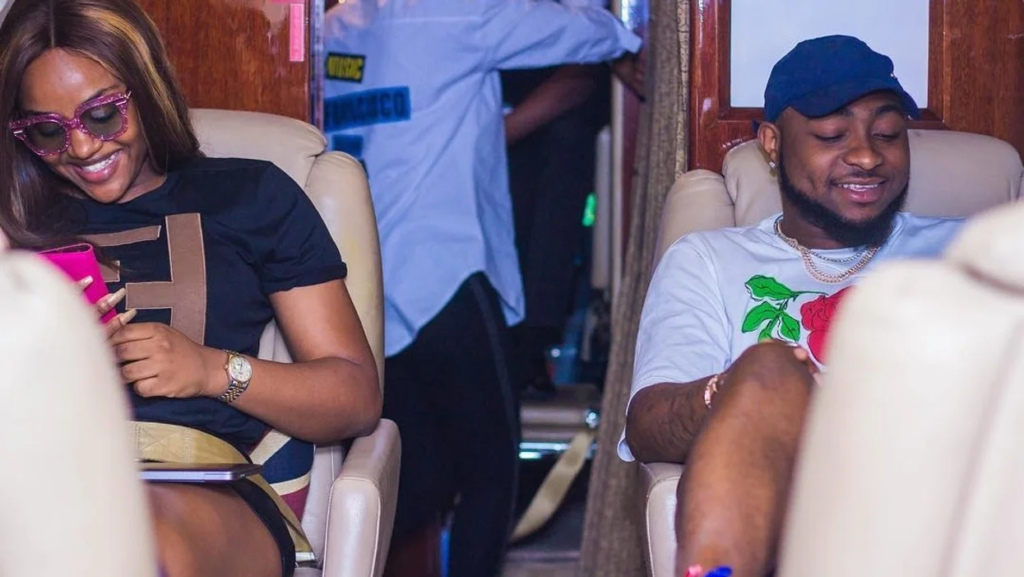 Davido's Controversies
Davido's life has been marked by controversies about his career, relationships, and interactions with other musicians. His high-profile relationships and public disputes have often garnered significant attention on social media. Let us look at the different controversies of the music icon.
Sonia Jumbo and Davido
The Sonia Jumbo Controversy in February 2012 significantly stirred Davido's early career. At that time, with only two tracks to his name, a leaked picture surfaced on Twitter showing the young singer in bed with an 18-year-old female named Sonia Jumbo. Another photo showed her licking his tattoos, further fueling the controversy.
Sonia Jumbo was a student at Ghana's Kwame Nkrumah University of Science and Technology and had encountered Davido after attending his performance at her university's beauty competition. The incident drew widespread attention, and it was later revealed that she was the source of the leaked photos.
As a consequence of her actions, Sonia Jumbo faced disciplinary actions from her university and was eventually suspended by the school administration.
The Gobe Controversy
In 2013, Davido released a popular song called "Gobe," which swiftly climbed to the top of MTV Base's Official Naija Top Ten chart. However, things got complicated when someone on Twitter under the handle 'GobePassword' claimed that Davido stole the song.
This accusation triggered a tangled situation as another Twitter user named 'Password,' who possessed a verified account, came forward to praise Davido for his rendition of the song.
The conflicting claims and accusations created confusion and tension within the public domain, leading to debates over Davido's talent and the legitimacy of his music.
Kaycee, the Jeweller and Davido
In April 2018, an incident involving jewellery worth N60 million from a renowned UK-based jeweller named Kaycee came to light. The jeweller accused Davido of acting as an intermediary to buy the jewellery for his father's friend.
At that time, Davido had not paid for the jewellery, and the jeweller also covered his flight expenses, which amounted to 2,300 pounds.
In response to the allegations, Davido made a brief comment on Instagram. Afterwards, the case seemed to fade, and no further updates or developments were reported.
1 Million naira Promise
In the following year, Davido's name was brought up on social media by a man who was promised one million naira by Davido for helping some women who were being harassed at Davido's 30BG concert. The man made a video stating that he had tried contacting Davido's personal assistant, Lati, multiple times but had not received his money.
After the video was released, Davido not only paid the promised one million naira but also invited the man to his house for a day out. This gesture won the hearts of many Nigerians and garnered positive attention for Davido.
Davido and Anita Brown
Anita Brown, also known as Nina the Elite, surprised everyone by announcing her pregnancy for Nigerian music star Davido on Instagram. In the post, she shared a video of herself taking a pregnancy test, which turned out positive. According to her, she and Davido had an on-and-off relationship that lasted for a significant period, but things changed due to the pandemic.
Anita expressed frustration with rumours about her being involved with a married man. She firmly denied any intentional attempts to disrupt Davido's marriage with Chioma. She also stated that she had only recently learned about his child's passing, with no prior knowledge of his marriage.
In response to alleged threats from Davido's fans, Anita later clarified that Davido is not the father of her child. This announcement has caused a buzz on social media, igniting discussions among fans and the public. As of now, Davido has neither denied nor accepted her claims, leaving the situation uncertain.
Davido's Baby Mamas
Davido's baby mamas have been a topic of discussion on social media, with their relationships filled with different ups and downs. These women, who have children with Davido, have experienced their fair share of disagreements and dramatic moments in their journey with the music star. Let's take a closer look at Davido and his baby mamas:
Sophia Momodu
Sophia Momodu is the mother of Davido's first child, Imade Adeleke. She is also the niece of the well-known Nigerian journalist Dele Momodu. In early 2016, a highly publicized incident occurred when Dele Momodu accused Davido of attempting to kidnap their daughter, Imade. He even shared videos of Davido's dad and sister at the airport, suggesting they were about to fly to Dubai.
In response, Davido explained that they were going to Dubai for a medical check-up for Imade, who had health issues at seven months old due to her mother's lifestyle. Davido shared details about his troubled relationship with Sophia and raised concerns about her marijuana use affecting their baby's health.
The controversy escalated, leading to a situation where Davido himself ended up in the hospital. However, he did not explicitly link Sophia to that incident. In June 2023, Sophia subtly made allegations about Davido's lack of involvement in caring for their daughter, Imade. Yet, Davido chose not to respond to those claims.
Amanda
Amanda is the mother of Davido's second daughter, Hailey. She holds a bachelor's degree in political science and is based in Atlanta. Compared to the other baby mamas, Amanda is often considered the most well-behaved and drama-free. Unlike some of the other relationships, Amanda has never had any public controversies with Davido.
Chioma Adeleke
Chioma is Davido's third baby mama, and they were reportedly engaged at one time. Together, they have a son named Ifeanyi Adeleke. Tragically, their son passed away at the age of three on October 31, 2022. Despite this heartbreaking loss, Chioma and Davido's relationship grew stronger, and they later had a secret wedding.
Larissa London
Davido also recently revealed in an interview that he has a son named Dawson with his fourth baby mama, Larissa London. This revelation came as a shock to many, as they had believed that his late son Ifeanyi was his only child.
Davido's Awards
Davido, the renowned Nigerian music artist, has been recognized and honoured with numerous prestigious awards throughout his career. Some of the notable awards he has received include:
BET Awards: Davido won the BET Award for Best International Act in 2018.
Kora Awards: He was also honoured with a Kora Award in 2012 for best newcomer category.
Channel O Music Video Awards: Davido has won about four Channel O Music Video Awards.
Ghana Music Awards: He was recognized at the Ghana Music Awards in 2014 as the African musician of the year.
Nigeria Music Video Awards: Davido has won six Nigeria Music Video Awards.
MTV Africa Music Awards: He has received two MTV Africa Music Awards.
African Muzik Magazine Awards: Davido has received two African Muzik Magazine Awards.
The Headies: He has received five awards from The Headies, a prominent Nigerian music awards ceremony.
Nigeria Entertainment Awards: Davido has won seven Nigeria Entertainment Awards.
Dynamix All Youth Awards: He has received two Dynamix All Youth Awards.
Davido has amassed an impressive number of nominations, with around 74 nominations in various categories, and has secured 29 awards across his career so far. These accolades reflect his immense talent, impact, and popularity within the music industry in Nigeria and internationally.
Davido's Social Media Pages
Final Thoughts
Davido's impressive net worth is a testament to his remarkable achievements. Despite ranking among Nigeria and Africa's most prominent and richest musicians, he remains grounded in a humble lifestyle.
Moreover, his philanthropic endeavours demonstrate his generosity and compassion, as he enjoys helping others. Through it all, Davido continues to savour life's joys, cherishing moments spent with his friends and having fun together.
Frequently asked questions
How much does Davido have in his account?
The amount in Davido's account can not be determined, but according to his net worth, he will probably have millions of dollars in his account.
How much is Wizkid and Davido worth?
Wizkid and Davido are two of the wealthiest musicians in Nigeria, and their net worths have increased over time. Wizkid's net worth is about $30 million, and Davido's net worth is estimated at $28 million.
How much is Davido's net worth in Nigerian currency?
Davido's net worth in Naira is over ₦14 Billion
Who is the richest, Davido or Wizkid?
Wizkid is richer than Davido, with about a $2 million difference.
Who is the highest-paid musician in Africa?
Youssou N'dour is the wealthiest musician in Africa, with an estimated net worth of $145 million, making him the highest-paid musician on the continent.
How much does Pepsi pay Davido?
When he first signed with them, it was a ₦100 million deal. According to inside information, the amount has increased.
How much is Davido's 001 chain
Davido's 001 chain around his neck is $1 million.
How much was Davido paid for FIFA?
Davido was paid $1.5m by the Federation of International Football Association (FIFA) has paid Davido to feature in the original theme song of the Qatar FIFA World Cup.
How much does Davido spend in a day?
Davido revealed in a tweet that he spends more than $30,000, which is equivalent to N17 million, on certain occasions.
Who is richer between Davido and lil baby?
Davido is richer than Lil Baby. Davido has an estimated net worth of $28 million compared to Lil Baby, who is worth $5 million.
Who is richer between Olamide and Davido?
Based on their net worth, it can be concluded that Davido is wealthier than Olamide. Davido's estimated net worth of $28 million exceeds that of Olamide.
How much is davido paid per show?
Davido charges millions of Naira for his show, with a minimum of 10 million naira.
E-money and Davido, who is the richest 2022?
Davido's net worth in 2022 was $27 million, while E-Money's net worth in 2022 was $50 million; this means that E-money is definitely richer than Davido.
How much does Instagram pay davido?
Instagram does not directly pay Davido. However, as Nigeria's highest-paid Instagram personality with approximately 24.9 million followers, Davido earns an estimated $128,300 (N64,150,000) per sponsored Instagram post.
Who is the richest in the Adeleke family?
The richest member of the Adeleke family is Adedeji Adeleke, with an estimated net worth of $900 million.
Is Chioma's father rich?
Yes, Chioma's father is indeed a wealthy man. He owns a chain of restaurants and nightclubs that are popular among Nigeria's elite, indicating a successful business venture. Additionally, his involvement in the oil and gas industry and investments in real estate further suggest a significant level of wealth.