| | |
| --- | --- |
| Real name | Onwuka Ugochukwu Richard |
| Date of birth | July 26 2000 |
| Source of wealth | Entertainment, Endorsement |
| Net worth | $50,000 |
| Nationality | Nigeria |
| Marital status | Single |
| Parents name | Mr and Mrs Richard |
Funnybros net worth is estimated to be $50,000. Born on July 26, 2000, as Onwuka Ugochukwu Richard. FunnyBros Comedy launched fully as a skit maker on July 11, 2019. His journey in the comedy world has been challenging but rewarding.   
Funnybros is renowned for the comedic skits he creates and shares across social media platforms and his unique comedy styles. However, his journey extends beyond just making people laugh online.
We did in-depth research into the life of FunnyBros, and in this content, we will explore his exciting life story, successful career, the cars and houses he owns, his music, and net worth and reveal how he amassed his net worth.o
Funny Bros Net Worth
As a fast-rising comedian in Nigeria, Funnybros has generated the bulk of his wealth through two core areas – influencing deals and his thriving skit-making business. Since launching his comedy career in 2019, Funnybros has amassed an estimated net worth of $50,000.
Through creating hilarious video skits and sharing them widely on social media, Funnybros' comedic talents have earned him a sizable online following. This influence has landed the young comic brand partnership deals and sponsorships. At the same time, Funnybros' skit-making venture continues to grow his fanbase and business.
How Funny Bros Makes His Money
Funnybros makes his money from the following sources:
Skit Making & YouTube Monetization: Funnybros' primary source of income comes from creating and publishing comedy skits online. He has posted about 248 videos on his YouTube channel and has about 200 thousand followers. He also posts regularly on other social media platforms like Instagram, Facebook, Twitter and TikTok. Through growing his subscriber base, Funnybros monetises his YouTube channel via ads and sponsorships.
Brand Deals & Influencer Marketing: Leveraging his large following, Funnybros partners with brands for sponsored content deals. He promotes products in skits and posts in exchange for fees.
Event Appearances: Funnybros has performed at many events like concerts, award shows and comedy shows. He is given appearance fees for every event he performs in.
Funnybros Music
In addition to comedy, Funnybros has begun recording and releasing his music. He monetises his songs and music videos on digital platforms, earning royalties and performance fees. Here is a list of his songs:
Diram Easy ft Yung Daddy (2021)
Account Number (2022)
Oru Nakwu Ugwo (2022)
Enwe Otu Oshi Mee (2022)
Thank You Garri Remix ft OGB Recent (2023)
Funnybros Comedy
While still a student of Physical Science, Funnybros kickstarted his comedy career in 2019 with skit-making videos. He rose to popularity for his hilarious catchphrases like "Onwe Otu Ihea Shi Eme," "Ikotaram", and "Onye Kwuru that thing."
FunnyBros has distinguished himself from other celebrities who have already gotten their big fame by continually working over the years and building a fan base with hundreds of thousands of engagements on his page. He is easily recognisable for his style of carrying a "Ghana must-go bag" and dressing in a village setting.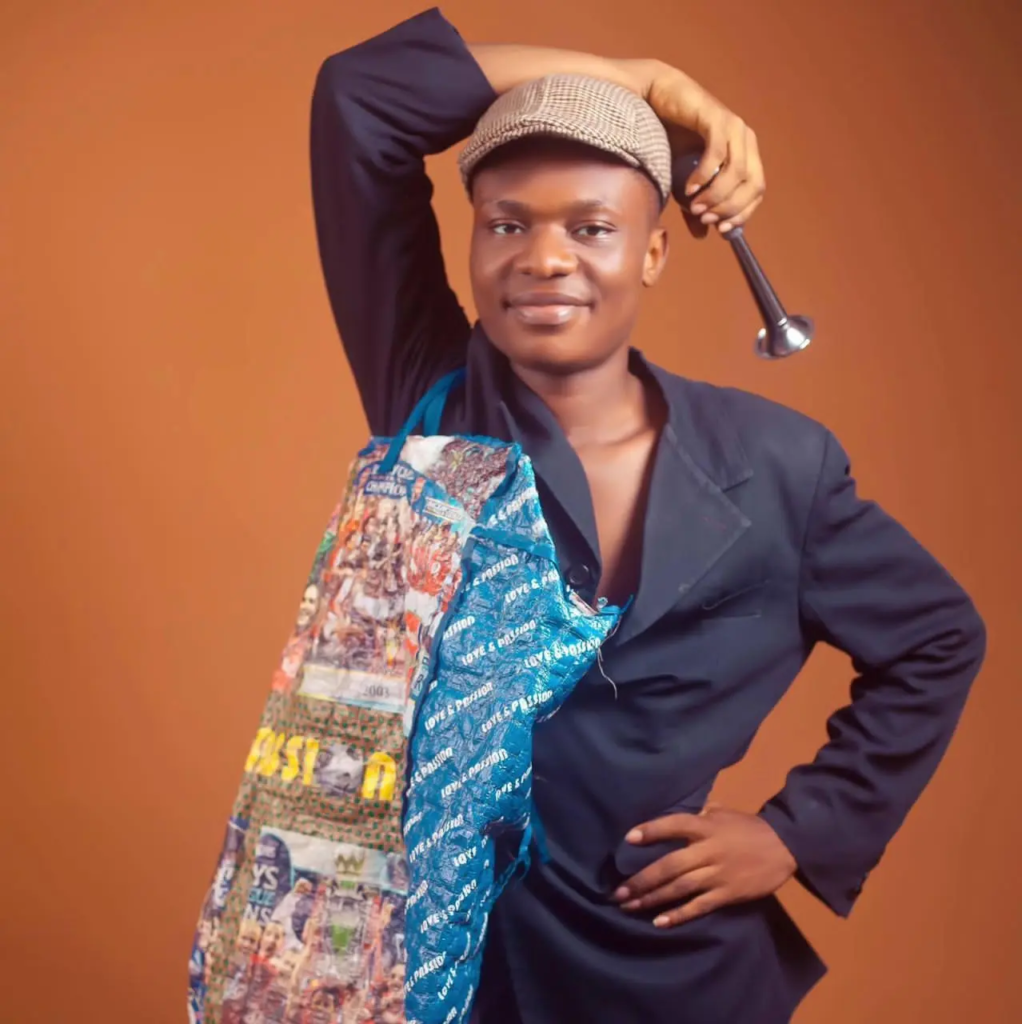 Funnybros comedy has been heavily influenced by a famous comedian, Oga Sabinus. He stated that Sabinus was an essential inspiration for his pursuit of skit-making full-time.
Initially struggling to gain traction, he gradually expanded his fan base through constant skit uploads. His videos mainly depict comical village or "bush" scenes primarily in English but blended with Igbo language.
FunnyBros Comedy currently has over 1.2 million Instagram followers, 197,000 subscribers on YouTube and over 1,500,000 Facebook Followers.
Funnybros Biography
Onwuka Ugochukwu Richard is known as Funny Bros. He was born on July 26, 2000, in Anambra State, Nigeria. But he grew up in Aba, Abia State, with his parents. Sadly, his mother passed away, which made his childhood difficult.
He went to primary and secondary school in Abia State. He got his first school certificate and finished high school there. Now, he is studying at the Abia State University in Uturu. His course is Physical Science. He started his content creation journey on July 11, 2019, shortly after losing his mother.
Funnybros Cars
Funny bros, the Nigerian skit maker bought himself a 2010 Toyota Camry, which cost about 4,450,000 – 5,000,000 Naira.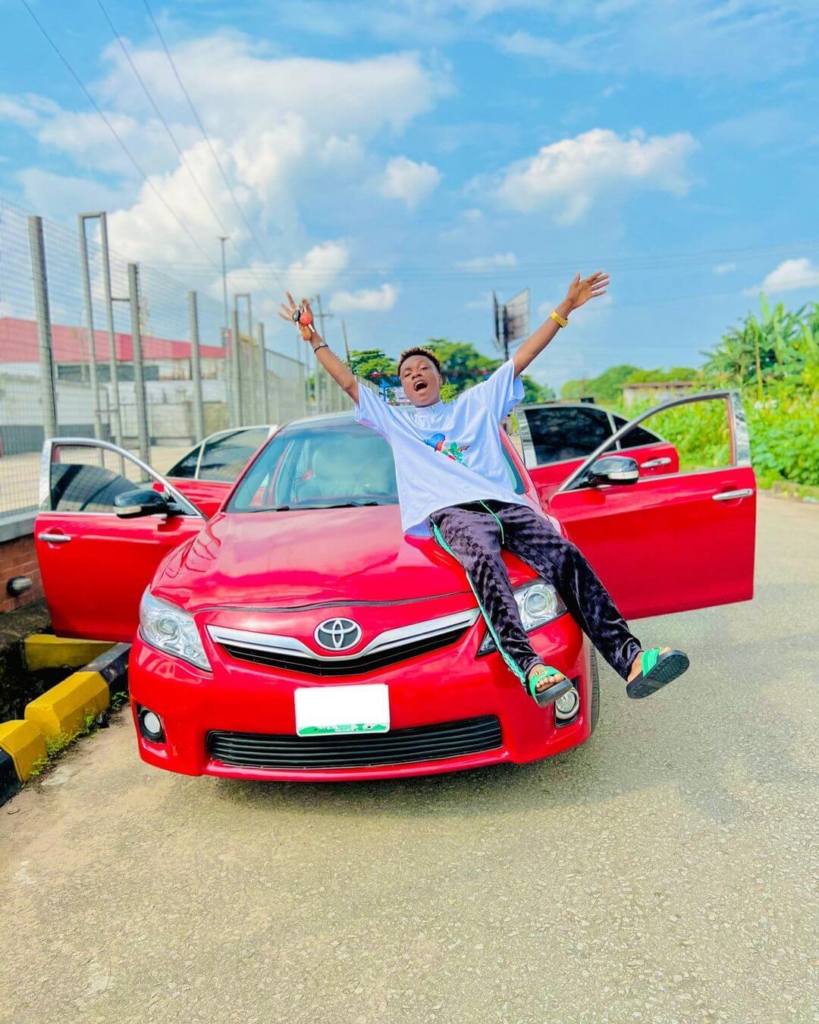 He also bought a 2013 Mercedes-Benz GLK350, which cost about 12,000,000 to 14,000,000 naira.
Funnybros Social Media Handle
Facebook: @funnybros
Instagram: @funnybroscomedy
Twitter: @funnybros
TikTok: @funnybroscomedy
Youtube: @funnybroscomedy
Conclusion
Funnybros Comedy has become a very young and successful comedian from making funny videos and singing music. He started making videos when he left secondary school and uploaded them online. This has helped him to build his net worth to $50,000.
Frequently Asked Questions
How old is Funnybros now?
23 years (July 26 2000)
Which state is Funnybros from?
Funny Bros comes from Anambra State and was raised in Aba, Abia State, Nigeria.