Tanzania is an east African nation home to vast resources that have helped many individuals build incredible wealth.
The wealthiest person in Tanzania is Mohammed Dewji, with an estimated net worth of $1.5 billion. He is the CEO of METL, a conglomerate founded by his father in the 1970s. Dewji is also Tanzania's only billionaire, and he is the 13th richest person in Africa,
The richest people in Tanzania have established multi-billion dollar businesses in sectors such as energy, agriculture, telecommunications, and Fast Moving Consumer Goods (FMCG).
This blog will explore the lives and careers of Tanzania's wealthiest individuals, looking at their net worth and biographies.
1. Mohammed "Mo" Gulamabbas Dewji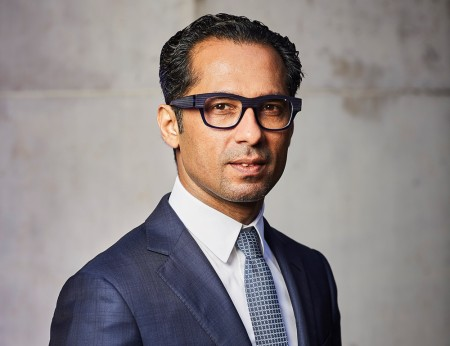 Sources of Wealth: Spanning textile manufacturing, Flour milling, Beverages, and Edible oils
Net Worth: $1.5B
Age: 48
The wealthiest man and only billionaire in Tanzania are Mohammed Gulamabbas Dewji. He was born on May 8, 1975, in Ipembe Singida, Tanzania. He is the owner of the largest Private conglomerate organization in Tanzania, which is known as MeTL Group.
Mohammed Enterprises Tanzania Limited (METL) has diverse business interests in eastern, southern, and central Africa, spanning textile manufacturing, flour milling, beverages, and edible oils. With a current presence in at least six African nations, METL continues to expand to different.
Dewij went to Arusha Primary School in Arusha and further went to the International School of Tanganyika in Dar es Salaam, Tanzania.
In 1992, his father registered him at the Arnold Palmer Golf Academy in Orlando, Florida, where he completed his 11th-grade education at Trinity Preparatory School.
After finishing his secondary education, he attended Georgetown University in Washington, where he obtained a bachelor's degree in international business and finance, with a minor in theology, upon graduation in 1998.
After graduating from university, Dewji returned home. His father made him the manager of Mohammed Enterprises Tanzania Limited (MeTL), a retail and wholesale business he later turned into a global conglomerate.
Mohammed Dewij later became a chief financial officer (CFO) at MeTL, and he could strive well in the business. Today, MeTL Group of Companies is Tanzania's largest privately owned conglomerate.
Dewji is also a lover of politics. He went into politics early on and was selected as a Parliament (MP) member for Singida Urban, where he served for ten years before resigning in 2015.
In addition to his entrepreneurial pursuits, Dewji pledged in 2016 to donate at least half of his fortune to philanthropic endeavours. Unfortunately, in October 2018, he was reportedly abducted at gunpoint in Dar es Salaam, Tanzania, and held for nine days before being released.
According to Forbes, the business tycoon has an estimated net worth of US$1.5 billion. And with this, he is ranked as the 13th richest person in Africa in 2023. Dewji's net worth accumulated from the money he made from his business and politics.
2. Rostam Azizi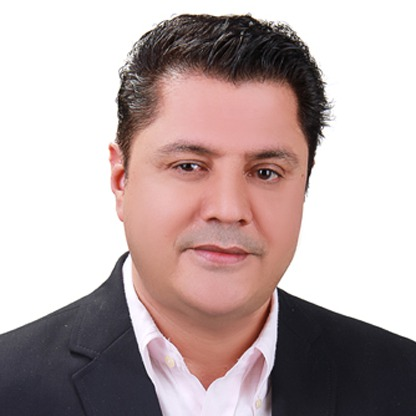 Sources of Wealth:
Net Worth: $980 M
Age: 59
Rostam Abdulrasul Azizi is a Tanzanian entrepreneur, politician, and the country's first billionaire. However, he dropped off this status and is currently estimated to have a net worth of $980 million. Born on August 21, 1964, in the Igunga Tabora region of Tanzania, Rostam is currently 59 years old.
After completing his primary and secondary education in Igunga Tabora, Azizi pursued higher education in the United Kingdom, earning a Bachelor's degree in Economics from Exeter.
Azizi has also had a successful political career, having held various political positions. He served as a representative for the Igunga constituency in Tabora Region from 1994 until his resignation in 2011. He was also the National Treasurer for the ruling Chama Cha Mapinduzi (CCM) party from 2005 to 2007, and a member of the Politburo/Central Committee of CCM from 2006 to 2011.
In addition to his political ventures, Azizi has invested in several businesses, including energy, agriculture, media, telecommunications, real estate, mining, port facilities, and services, among other sectors, contributing to his wealth.
He is a shareholder in companies such as Vodacom, Tanzania's leading mobile phone network, and Caspian Limited, Tanzania's largest contract mining company. He also has shares in MIC Tanzania Plc (TiGO Tanzania) alongside Axian-Telecoms, Taifa Gas Group, and Ace Leather Tanzania.
3. Said Salim Bakhresa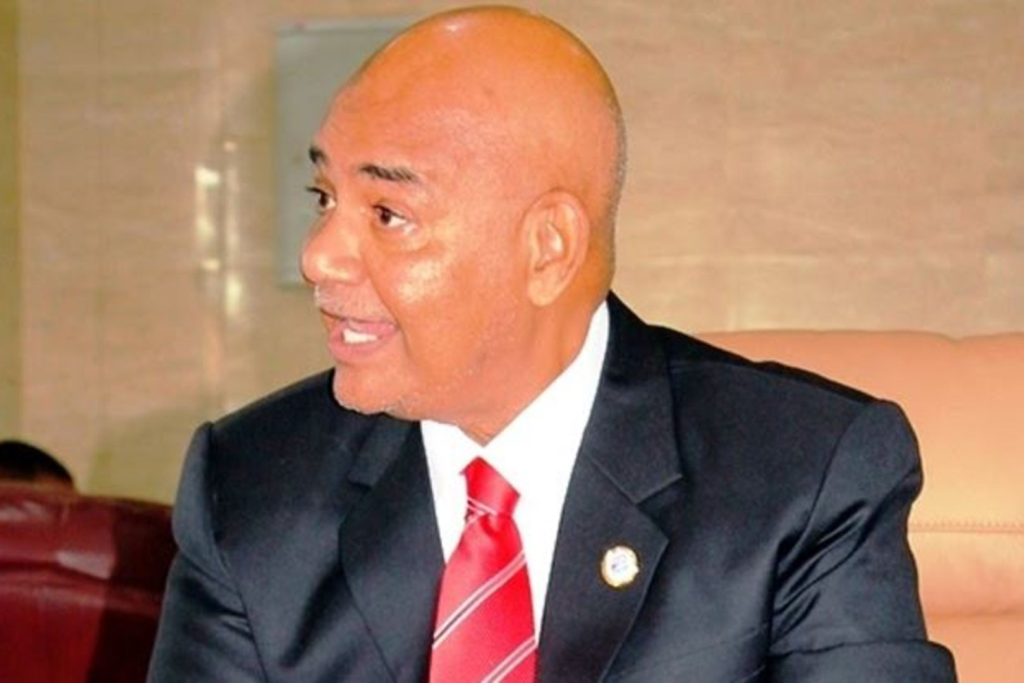 Sources of Wealth: Agribusiness, Beverages, Logistics, Media, Oil trading, Recycling, and Packaging
Net Worth: $600 M
Age: 74
Said Salim Bakhresa, the chairman of Bakhresa Group, is one of Tanzania's most successful industrialists, with a net worth of $600 million. He was born in 1949 in Dar es Salaam, Tanzania, and is 74 years old. He is married to Fathiya Bakhresa, and the couple has six children.
The Bakhresa group has diversified business interests in agribusiness, beverages, logistics, media, oil trading, recycling, and packaging. Four of Said Salim's sons also serve as executive directors in the company.
Bakhresa Group's flagship company is Said Salim Bakhresa & Company Limited (SSB), which operates in three main divisions: grain milling, transport, and Inland Container Depot, also known as a dry port. Said Salim dropped out of school at the age of 14 but went on to become a successful industrialist and founded Bakhresa, a conglomerate of sub-companies.
Bakhresa Company is the largest milling company in East Africa, with operations in Tanzania, Uganda, Malawi, Mozambique, and other countries. The company's main product is Kipawa Flour Mill, which also produces processed food such as rice and grains.
Said Salim began his career as a restaurant operator in the 1970s before venturing into milling and other businesses. His net worth of $600 million was amassed through his involvement in logistics, agribusiness, beverages, oil trading, recycling, media, and packaging.
4. Ally Awadh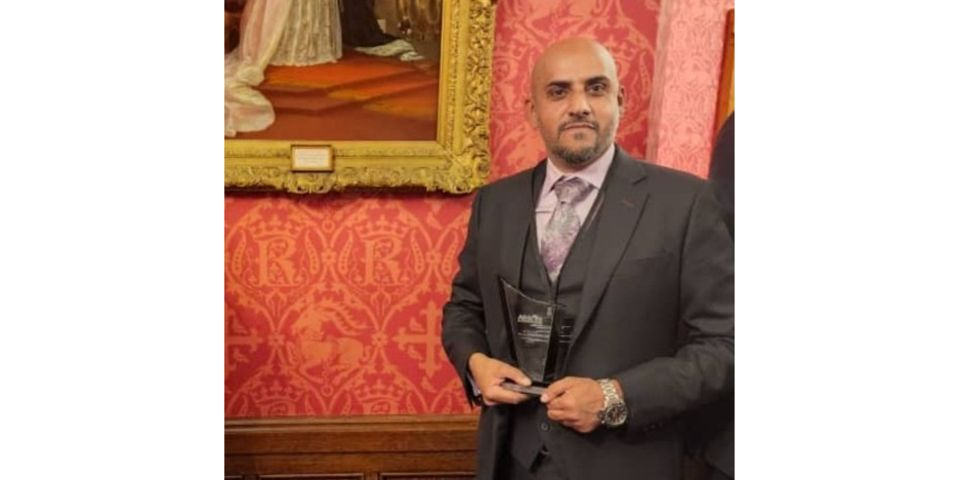 Sources of Wealth: Energy trading and Transportation conglomerates
Net Worth: $600 M
Age: 43
Ally Awadh, the Founder of Lake Oil Group, one of Africa's fastest-growing energy trading and transportation conglomerates, has a net worth of $600 million. He was born in 1980 in Tanzania and started his journey to success after his father encouraged him to feed himself at University.
He first got a job at McDonald's, and he worked there after studying hours. After graduating, he ventured into importing used clothes from Canada, which later flourished. Ally Awadh didn't stop there; instead, he expanded his business idea and went into the importation of refined petroleum products.
Today, Ally Awadh is the Founder and Chief Executive Officer of Lake Oil Group, one of Africa's fast-growing energy trading and transportation conglomerates, founded in 2006 in Tanzania.
Awadh attended the prestigious and exclusive International School of Tanganyika for his High School studies, then went to Brock University, Canada, where he studied Business Administration.
After completing his studies in Canada, he ventured into the clothing business, importing used clothes from Canada to sell in Tanzania, which prospered greatly. At the age of 26, he applied for a license at the Petroleum Bulk Procurement Agency (PBPA) in Tanzania to import refined petroleum products. After proving his capacity to pull it through, Lake Oil Group was born in 2006.
The company started importing fuel products to Tanzania and distributing them to gas stations. Awadh secured loans from local and international banks, which he used to build up oil storage terminals across Tanzania.
Ally Awadh has proven that with the right push and determination, anyone can achieve success.
5. Shekhar Kanabar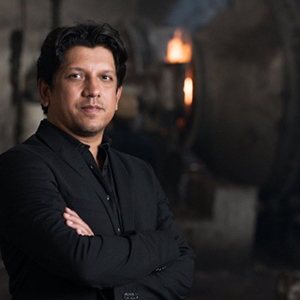 Sources of Wealth: Producing a range of automotive accessories
Net Worth: $390 M
Age: 41
Shekhar Kanabar is a successful businessman and has an estimated net worth of $390 million. He is the CEO of Synarge Group, a family-owned conglomerate that produces a range of automotive accessories, including lead, batteries, engines, gears, and other spare parts.
After completing his Bachelor of Science in Business Management from Babson College-Massachusetts, Shekhar Kanabar managed the family's 50-year-old business. He took over the reins of Synarge Group at the age of 35 and has since transformed it into a thriving enterprise that recycles batteries and produces top-quality automotive parts.
As the current director of Synarge Group, he has taken strategic business moves to ensure the company's success and reputation as one of the most reputable conglomerates in Tanzania.
Synarge Group is renowned for its high-quality products in the automotive industry, including lead and spare parts for automobile batteries. Shekhar Kanabar has implemented innovative ways of reusing these items for additional applications, ensuring the company's earnings continually increase.
6. Fida Hussein Rashid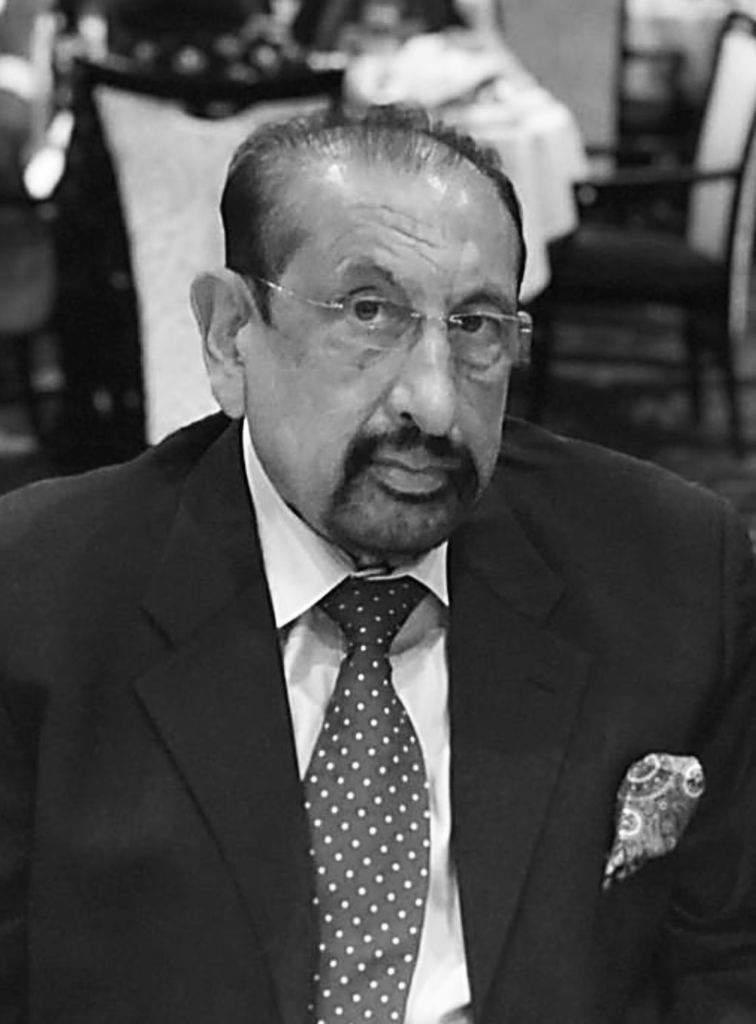 Sources of Wealth: Trading of second-hand vehicles
Net Worth: $150 M
Fida Hussein Rashid was one of the first entrepreneurs in Tanzania's automotive industry. He currently has a net worth of $150 million. Fida is the founder of the Africarriers Group, a company that has been trading second-hand vehicles in Tanzania since 1973.
Under his leadership, the Africarriers Group also became the first company in East Africa to import Japanese cars, such as Toyota. This achievement established the company as a pioneer in the automobile industry, and it is now the exclusive distributor of the Golden Dragon and Eicher brands in Tanzania.
In addition to his successful ventures in the automotive industry, Fida Rashid has also made investments in real estate, further expanding his business portfolio. His visionary approach to business and ability to identify emerging opportunities have cemented his place as a prominent entrepreneur in Tanzania.
7. Shubash Patel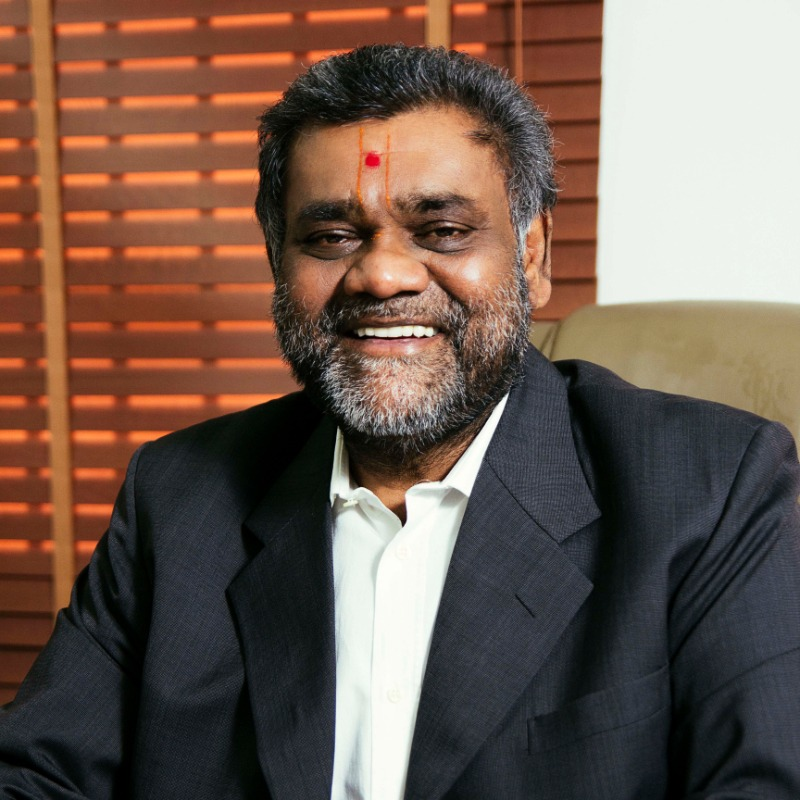 Sources of Wealth: Steel, Mining, Plastics, Paints, Food processing, and Real estate
Net Worth: $70 M
Age: 45
Shubash Patel's entrepreneurial journey began in 1992 when he started a rolling mill business in Dar-Es-Salaam. His net worth is estimated to be around $70 million. Over the course of two decades, he transformed that small business into the Motisun Group, which is now a diversified conglomerate that includes over 15 different companies across a range of industries, such as steel, mining, plastics, paints, food processing, and real estate.
Motisun Group has also expanded into the hospitality industry, owning some of Tanzania's most luxurious hotels and resorts, such as the Sea Cliff Resort in Zanzibar and the Hotel White Sands in Dar es Salaam. Under Shubash Patel's leadership, the company has grown into a multi-faceted organization that has made significant contributions to the economic development of Tanzania.
The company continues to innovate and diversify under Shubash Patel's visionary leadership, with a commitment to creating sustainable businesses that benefit both the company and the wider Tanzanian community.
8. Yusuf Manji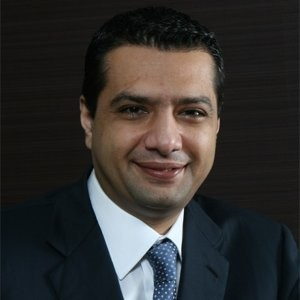 Sources of Wealth: Agriculture, Contracting, Finance and investments, and many more
Net Worth: $25 M
Age: 38
Yusuf Manji is a successful Tanzanian businessman and founder of Quality Group Limited (QGL), with an estimated net worth of $25 million. He was born on the 14th of April 1985. QGL is a conglomerate with interests in various sectors, including agriculture, contracting, finance and investments, fisheries, foodstuff, manufacturing, services, trading and health. The company was founded in 1975 and employs almost 2,500 professionals in their respective fields today.
In addition to his business ventures, Manji has been recognized for his work in motivating the young population of Tanzania. He was elected as Chairman of YANGA, the Young African Sports Club, which gave him an additional platform to execute his inspirational programs.
Manji has also invested in the Tanzanian auto industry and in real estate – both residential and commercial. He has substantial interests in some of the largest companies in the region.
In 2015, Yusuf Manji was awarded "The Iconic Business Leader of Africa" while his company Quality Group Limited was recognized as "Africa's Iconic Brand of 2015". Despite his success, Manji and three other co-accused were charged with economic sabotage and illegally possessing government stamps and fabrics used for making Tanzania People's Defence Forces uniforms in 2017. However, the Director of Public Prosecutions later dropped the case.
9. Ghalib Said Mohammed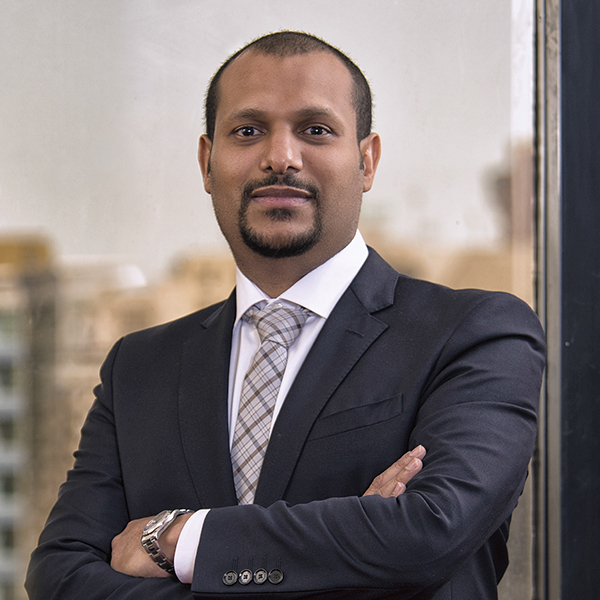 Sources of Wealth: Transportation, Real estate, Financial services, General trading, Logistics, and Media
Net Worth: $16 M
Age: 37
Ghalib Said Mohamed is the founder of GSM Group, a diversified conglomerate with investments in several sectors, including transport, real estate, financial services, general trading, logistics, and media. He was born on October 2, 1986. With a net worth of $16 million, he is the eighth richest person in Tanzania.
Ghalib's exposure to the business started at a young age as he worked alongside his father in their successful cashew farming and general trading business. Eventually, he decided to start his own firm, GSM Group, which operates in multiple countries, including China, Dubai, Rwanda, Zambia, Congo, Burundi, and South Africa.
The company's portfolio includes general trading, transportation, logistics, media, manufacturing, real estate, and financial services. GSM Group employs over 2000 direct employees and has created many indirect jobs. The company is known for representing internationally-famed brands from China, Dubai, and Spain, making affordable quality products accessible to people in its operating countries.
In 2014, Ghalib transformed his group into a corporate structure, hiring a team of dynamic and experienced professionals to run the business at HQ while he focused on strategy and expansion. GSM Group is poised to become a formidable regional player, exploiting economic opportunities in Tanzania and neighbouring countries.
10. Yogesh Manek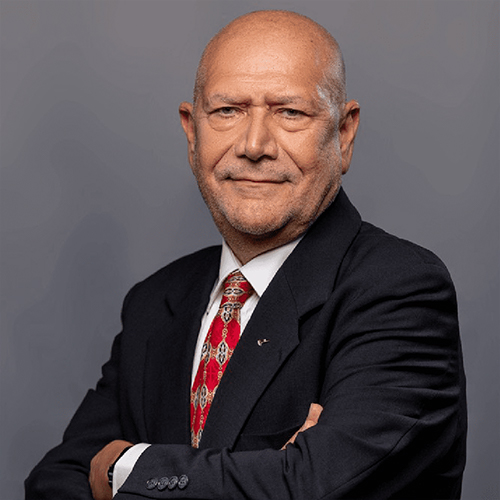 Sources of Wealth: Construction
Net Worth: $10 M
Age: 66
Yogesh Manek, the CEO of MAC Group Ltd, has a net worth of $10 million. As the founder and Executive Chairman of the company, he has demonstrated strong leadership skills in transforming business ventures into entrepreneurial excellence. He was born in February 1957.
Apart from MAC Group Ltd, Manek is also the Chairman of The Heritage Insurance Company Tanzania Ltd, Strategis Insurance (Tanzania) Ltd, and Chemi & Cotex Industries Ltd. He is a member of the boards of Tanzania International Container Terminal Services Ltd, Exim Bank (T) Ltd, and Alliance Insurance Corporation Limited.
Manek is also an active participant in various trade, business councils, and social welfare organizations in Tanzania, highlighting his dedication to positively impacting society.
Having met some close families and friends mentioned above, we have gathered their information, including career, education, biography and net worth. Also note that these people's net worth includes their properties, businesses and assets.