Nigeria is home to a thriving music industry that has produced some of the world's most successful and influential artists. From Afrobeats to hip-hop, Nigerian musicians have significantly impacted the global music scene, and many have achieved great wealth and fame.
From long-standing industry veterans to rising stars, this list showcases the diverse range of talent that Nigeria has to offer. These musicians have made their fortune through record sales, tours, and other ventures. They have all achieved impressive success and wealth in their careers.
Having conducted a well-detailed research, we have come up with the top 15 richest musicians in Nigeria. Let's get started and see who has made it to the top of this list.
15 Richest Musicians in Nigeria and Their Net Worth
Wizkid – USD 30 Million
David0o – USD 28 million
Don Jazzy- USD 26 million.
Burna Boy – USD 26 million.
2Baba – USD 20 million.
P-Square – USD 17 million.
Olamide – USD 12 million.
Dbanj – USD 11 million.
Phyno – USD 11 million.
Asa – USD 10.5 million.
Timaya – USD 10 million.
Banky W – USD 9 million.
Flavour – USD 8 million.
Tiwa Savage – USD 6 million.
Kizz Daniel – USD 2.3 million.
1. Wizkid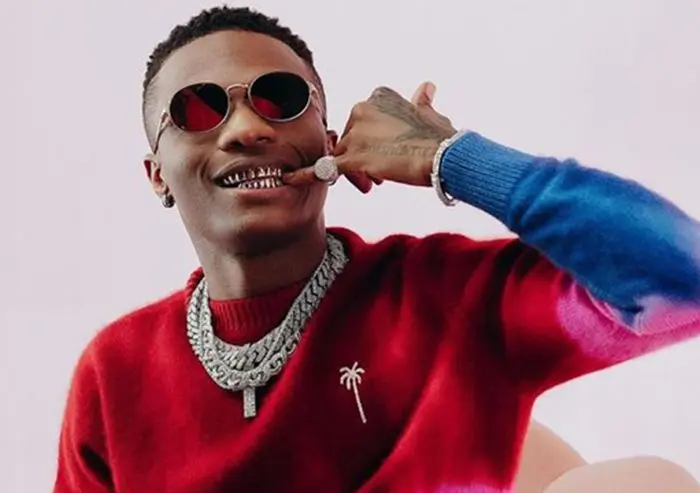 Wizkid's Estimated Net Worth is USD 30 million.
Ayodeji Ibrahim Balogun, popularly known as Wizkid, top the list of the richest musician in Nigeria. He was born on the 16 of July 1990. He is known to be a singer and songwriter, having begun his career at a very young age.
He became famous after signing a deal with Empire Mates Entertainment (E.M.E), a Label owned by the music star Banky W. songs like Hola At your Boy and many others, which brought him into the spotlight. Still, he later left the label when his contract expired.
He is currently one of the lead hip-hop Afrobeat musicians in Nigeria, with international recognition and collaborations with artists like Beyonce, Drake, and others. He is among the few musicians in Nigeria and Africa with a Grammy award. Wizkid had different endorsements.
In 2012, Wizkid signed a one-year endorsement deal with Pepsi and had a one-year deal with MTN Nigeria in 2013. Wizkid also signed an endorsement deal with Guinness for the World of More concert.
Wizkid's accomplishments in 2022 reveal that his ascent to the top of the list of the richest musicians in Nigeria should not come as a surprise. The "Made in Lagos" album by Wizkid, created in 2020, received favorable reviews in 2021 and 2022.
Wizkid Endorsements
Pepsi- worth 54 million naira ($350 000) in 2012
Guinness for the Guinness World of More concert in 2013
Globacom top brand ambassador worth 128 million naira in 2015
Vodka brand Ciroc, with his own personalized Starboy Ciroc bottles in 2017
Dolce & Gabbana presentation in Milan worth $20,000 in 2018
Nike – worth a Multi-million dollar endorsement deal in 2018
United Bank for Africa (UBA) in 2019
Wizkid Properties
Mansion in Surulere valued at ₦20 Million
House in the United States of America valued at ₦100 Million
Mansion in Lekki valued at ₦95 Million
Expensive Wrist-watch (Dolce & Gabbana and Gucci) worth ₦60 Million
Diamond wristwatch worth ₦600 million
Porsche car worth ₦50.8 million
Mercedes Benz G63 AMG worth ₦65 million
BMW X6 crossover worth ₦8.7 million
Lamborghini Urus worth ₦80 million
2. Davido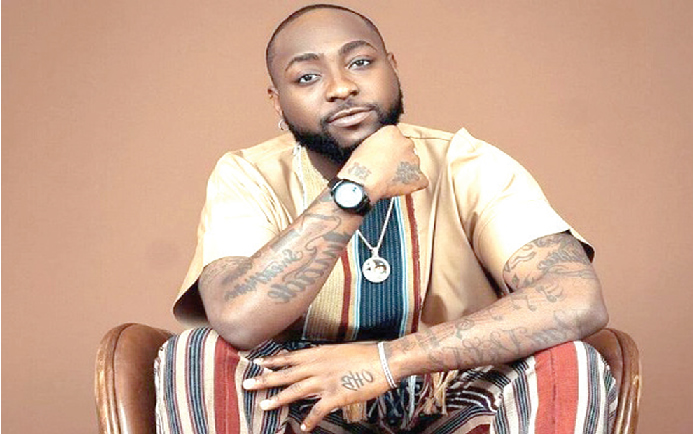 Davido's Estimated Net Worth is USD 28 million.
Next on our list is David Adedeji Adeleke, also known as Davido, a well-known artist from Nigeria. born on November 21st, 1992. After winning the Next Rated Award in 2012 at The Headies after releasing "Dami Duro," the second single from his debut album Omo Baba Olowo(2012), he came to the spotlight.
Between 2013 and 2015, he released several hit singles, and in January 2016, he signed a record deal with Sony Music. He then founded the record label Davido Music Worldwide (DMW), to which Dremo, Mayorkun, Peruzzi, and Liya have been signed.
The 30-year-old musician has established himself in the music business with popular tracks, including "Fall," "Assurance," "If," and "Dami Duro." "Stand Strong" and "Electricity," which have received a ton of exposure and positive reviews, are Davido's smash singles for 2022.
He has won and been nominated for awards for his countless compositions and studio recordings. He is regarded as a leading hip-hop artist with deals and recognition on the local and global levels. Davido has won different awards, including BET and MTV awards. As a brand ambassador, he received several endorsements from MTN, PUMA, and Guinness Nigeria.
Davido Endorsements
Davido signed an endorsement agreement of N30 million with MTN on April 6th, 2012.
Guinness also announced their support for him in 2013
On May 9th, 2018, Davido signed an endorsement agreement with Infinix Mobile for 200k weekly
Davido was also named Martell's (cognac) new ambassador on June 11th, 2021.
He started 2022 with a 1xBet deal worth hundreds of millions of naira.
Another endorsement deal in 2022 was with Viva detergent sparking the beauty of his already successful year.
Davido Properties
He owns a house in Atlanta, Georgia, in the United States.
He also has another mansion worth N140 million in Lekki, Lagos State, Nigeria.
He owns a private jet in addition to a variety of vehicles.
3. Don Jazzy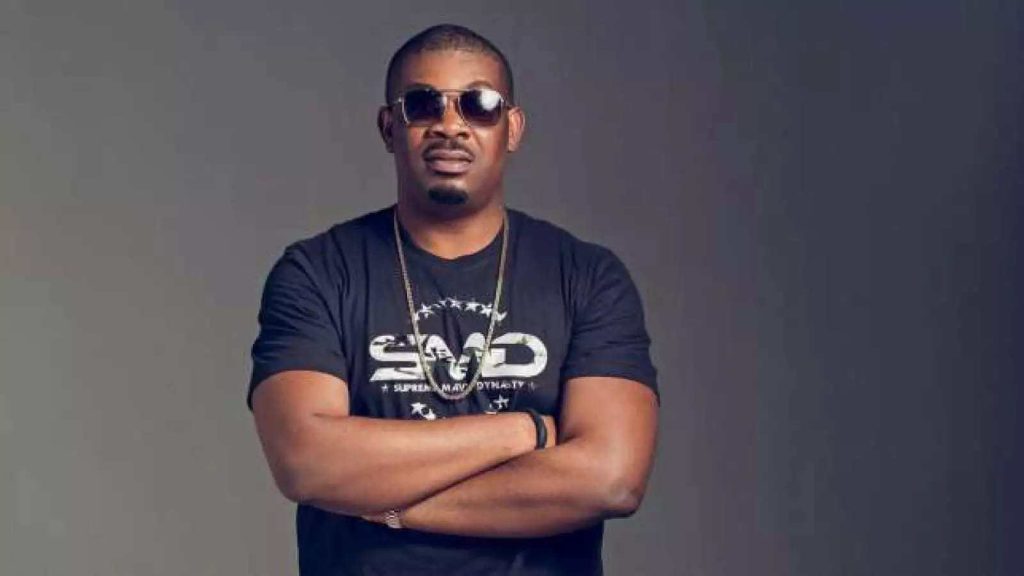 Don Jazzy's Estimated Net Worth is USD 26 million.
Collins Michael Ajereh, popularly known as Don Jazzy, was born in November 1982. He is a record producer and vocalist from Nigeria. He is the CEO of Marvin Records, a reputable record label with several well-known musicians.
His fortune came from his songs, which earned popularity with Mo-hits Records, a business he co-founded with Dbanj's alter ego, Oladapo Daniel Oyebanjo. But after some time, Don Jazzy and Dbanj broke up, leading to Mavin Records' establishment in 2012.
He signed most of Nigeria's top musicians in 2022, making him one of the country's most prosperous music producers. Rema, Crayon, Ladipoe, Magixx, Korede Bello, Johnny Drille, and Ayra Starr are examples.
Don Jazzy Endorsements
He signed a deal with Samsung Electronics.
Don Jazzy Properties
He has built a multi-million dollar home in Lekki, Lagos
He has a bold and luxurious Cadillac Escalade, worth ₦26 million
Don Jazzy owns a private jet
4. Burna Boy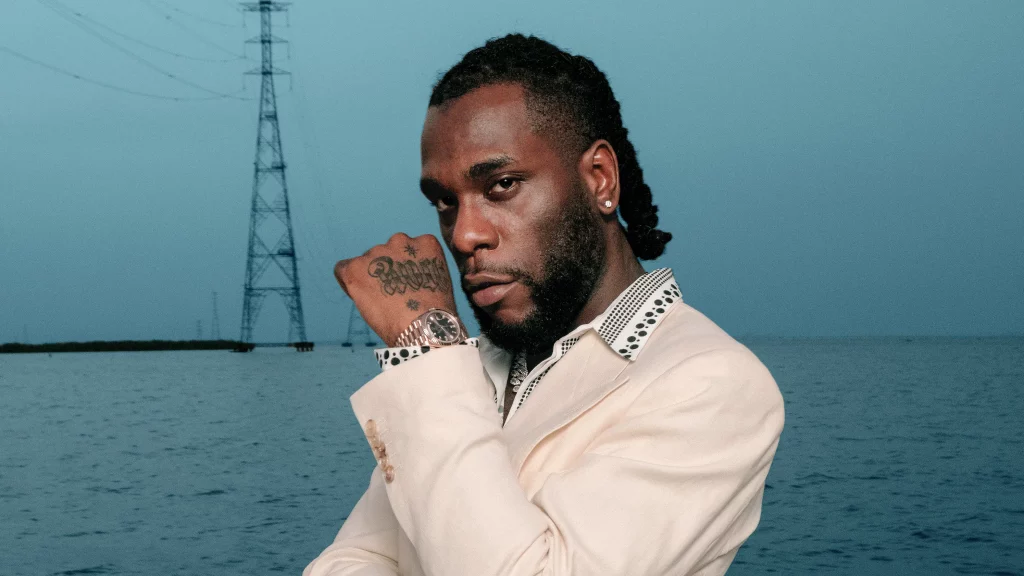 Burna Boy's Estimated Net Worth is USD 26 million.
Damini Ebunoluwa Ogulu, was born on July 2, 1991. He is popularly known as Burna boy and is the 4th richest musician in Nigeria. He gained fame following the release of his single, "Like To Party," which was named one of the biggest hits of 2012.
In the United States of America, he signed with record labels like Warner Music Group and Bad Habit/Atlantic Records.
Burna Boy made history in 2021 when he became the first Nigerian solo artist to win the Best World Music Album Grammy at the 63rd Annual Grammy Awards.
Burna Boy is one of the richest musicians in Nigeria, with over six albums, several songs, endorsements, and record deals to his name.
Burna Boy Endorsements
He has an ambassador Globacom
He is also an ambassador Star Lager beer
Nigerian Breweries Plc signed him to become their ambassador
He is one of Mortell Cognac ambassador
Burna Boy Properties
Rolls-Royce Dawn Convertible (worth N125 million)
Mercedes Benz G Wagon (worth N25 million)
2013 Ferrari 485 Italia (worth N100 million)
Lexus SC 430 (worth N18 million)
Ford Edge Sport (worth N15 million)
Bentley Continental G.T. (worth N200 million).
He owns a house in the United States of America in the highbrow area of Beverly Hills.
In Nigeria, he also owns a mansion located in Lekki.
5. 2Baba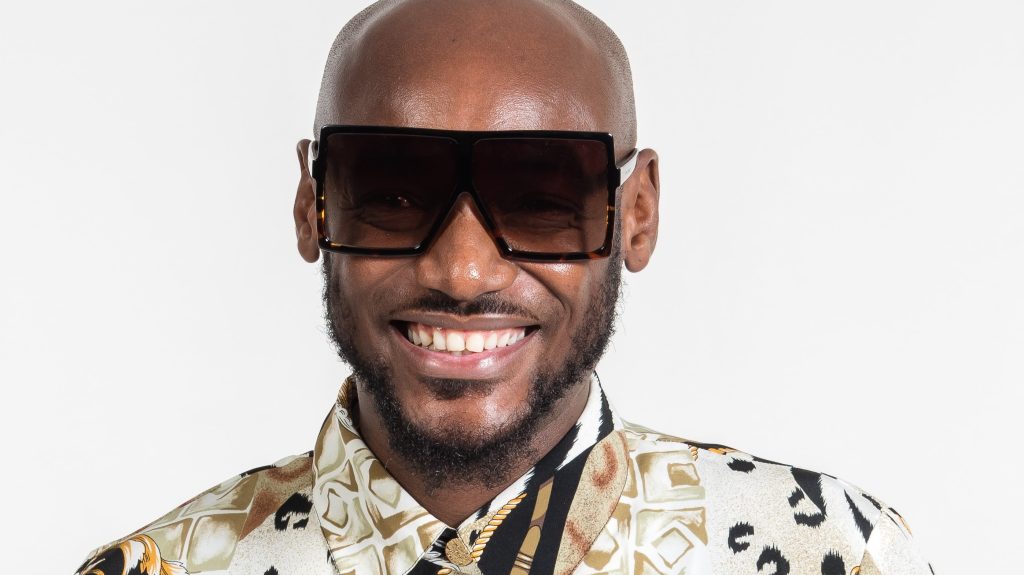 2Face's Estimated Net Worth is USD 20 million.
One of Nigeria's most well-known and accomplished musicians is Innocent Ujah Idibia, known by his stage name 2baba. He was born on September 18, 1975, and is currently Nigeria's fifth-richest artist. 2Face, a seasoned performer, started with the Plantashun Boiz ensemble. Soon after, he left on his own.
The vocalist of African Queen was signed to Kenni's Music, where he debuted his debut studio album, "African Queen." In 2004, 2Face was highlighted by the African Queen. Since then, 2Face has continued to soar high in the music business with singles like "Amaka," "Oyi," etc.
He has also won numerous honours, including those from the MTV Music Awards, the Headies, and the BET Awards. 2Face made some progress in music and charity in 2022.
In 2022, 2face, a legendary musician, gave a multimillion-naira music studio to the Obafemi Awolowo University School of Music in Ile Ife, Osun State. He was once an ambassador for NAFDAC, Guinness beer, Airtel communication network, and many others.
2Face Endorsements
In 2005, he was named an ambassador of Guinness
He is also the brand ambassador for National Agency for Food and Drug Andministration and Control.
In 2016, 2face became the first African ambassador of Italian alcoholic liqueur Campari.
In 2010, 2Baba signed an endorsement deal with Airtel Nigeria
Tuface alongside Wizkid was chosen as the face of Hennessy artistry season in 2014
In 2019, 2Baba became the first and official brand ambassador for Oraimo.
2Baba signed an endorsement deal with a real estate brand, pazino homes and gardens
2Face Property
Multi-Million Naira mansion in Lagos
Luxurious Apartment in the United States
Multi-million naira mansion in Benue
He has a Lincoln Navigator worth over 10 million naira
He has a Chevrolet Corvette coupe that is worth over 36 million naira
A Ferrari worth over 50 million naira
A Bentley of 70 million naira
Mercedes Benz G – Wagon of about 45 million naira
6. P-Square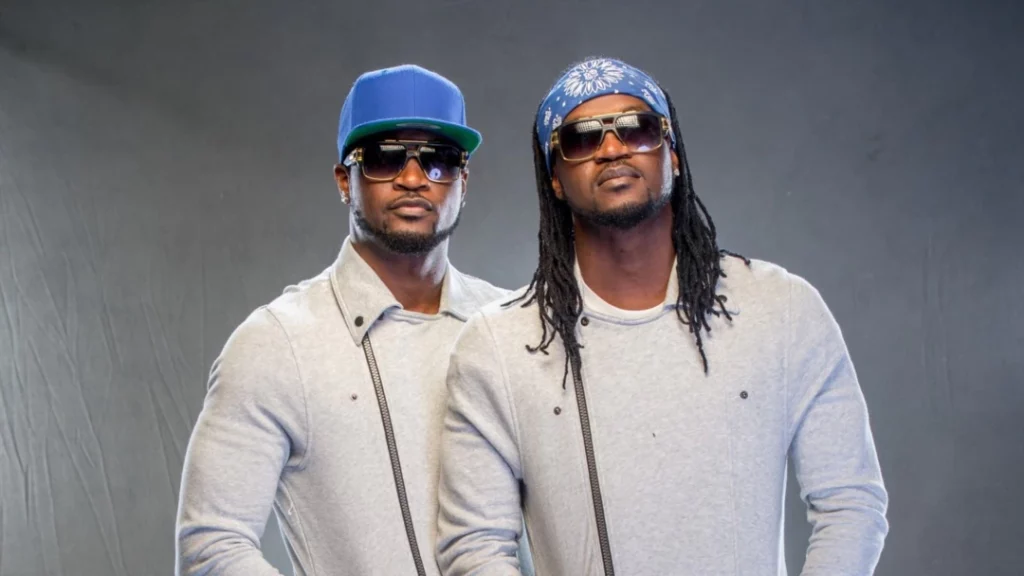 P-Square's Estimated Net Worth is USD 17 million.
The twin artists went viral after establishing the group, Psquare. Born November 1981 in Jos, Plateau State, Psquare released its debut album, "Last Nite," in 2003.
Game over," their best-selling album (8 million copies sold) came alive. In 2011 they got signed into Konvict music, a record label owned by African-American art Akon.
They featured Akon in the remix of their "Chop my money" track. They also featured American rapper Rick Ross in their "beautiful Onyinye" remix and another US rapper T.I in "Ejeajo." P-square had a thriving career as they charged up to 15 million Naira for a show. PSquare's job was at a fast pace till their controversial split happened in 2016.
Their albums are 2003: Last Nite [Timbuktu Music Label], 2005: Get Squared [Square Records], 2007: Game Over [Square Records], 2009: Danger [Square Records], 2011: The Invasion [Square Records], 2014: Double Trouble [Square Records]
They are both Glo ambassadors. The deal is worth over 250 Million, with a customized Benz G-wagon and Range Rover Sport. They are also Olympic milk ambassadors.
P Square Endorsements Deals
They are ambassadors of Olympic Milk in 2014
They are also GLO Ambassadors worth hundreds of millions
Peter Okoye, one of the brothers is a brand ambassador of merrybet.
They also have endorsement deals with Skol Beer (Congo) that also runs in millions of Naira
P Square Properties
Square villa valued at 200 million naira.
Banana Island mansion worth ₦1.5 billion.
House in Omole estate valued at 50 million naira
Peter got a G-Wagon 2015 model from Glo
Paul received a 2015 Range Rover from Glo. Both cars reportedly cost Glo about ₦37 million at the time.
7. Olamide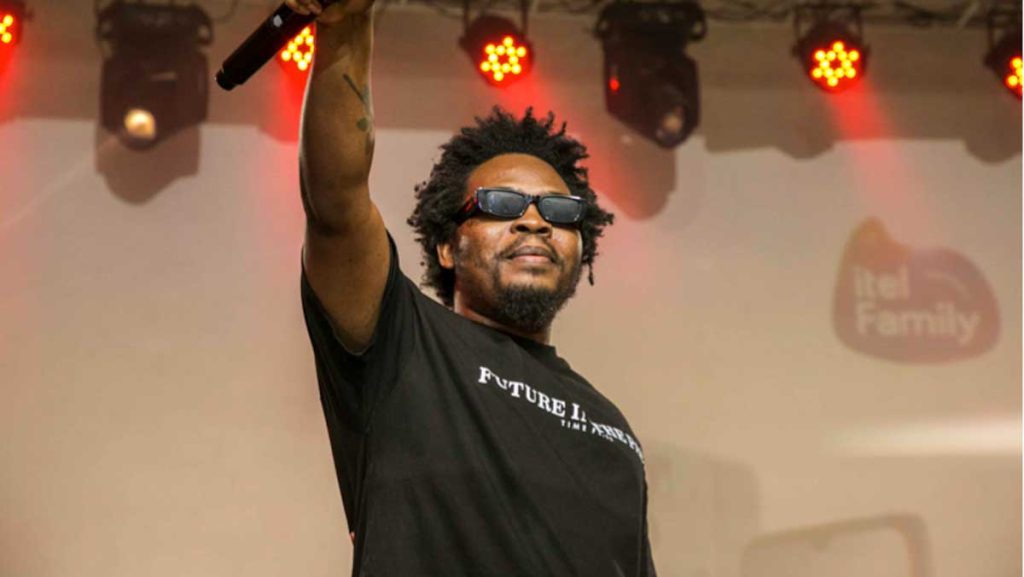 Olamide's Estimated Net Worth is USD 12 million.
Olamide is the stage name of Olamide Gbenga Adedeji, better known as Olamide. He was born on March 15th, 1989. 2011 saw the release of his Rapsodi, the title of his debut studio album, on the Coded Tunes Record Label.
The smash album YBNL Nation, also known as Yahoo boy no Laptop, is one of his best-known songs. Voice of the Street, Stupid Love, and more songs were included in the CD. He was the first Nigerian to sign an endorsement contract with Cîroc with his endorsement deal in 2013.
Olamide, the president of YBNL Nation, has produced musicians like Asake, Fireboy DML, Jayboi, and others, and he currently has ten albums and more than 40 EPs to his credit. He has also won numerous accolades in the Nigerian music scene. His Estimated Networth is $ 12 million.
Olamide Endorsements Deals
Olamide Guinness endorsement worth 20 million naira
Olamide Globalcom endorsement deal worth over 10 million naira
Etisalat endorsement deal worth over 10 million naira
Goldberg Lager endorsement deal worth over 5 million naira
Ciroc endorsement deal worth over 10 million naira
Itel endorsement deal
Properties
Land Rover Range Rover Sport worth up to 15 million
Toyota Camry worth over 4 million naira
Mercedes-Benz G-Class valued at about 23 million naira
Land Rover Range Rover V8 estimated at 20 million
Rolls Royce Phantom worth 68 million
A huge house in Bariga
Mansion in Lekki worth hundreds of millions
8. Dbanj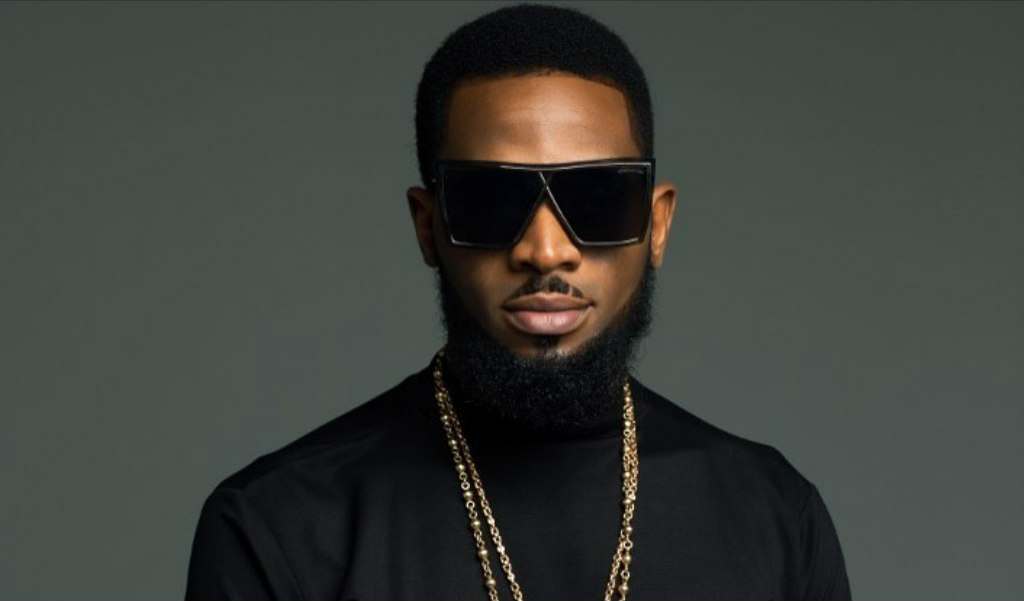 Estimated Net Worth: USD 11 million.
D'Banj was born Oladapo Daniel Oyebanjo on June 9, 1980, in Zaria, Kaduna State, Nigeria. Dbanj began his musical career in 2004 when he enrolled at the University of Lagos to study mechanical engineering.
Irked by the constant strikes, he wanted to leave and return to the UK, but an encounter with Don Jazzy changed everything. D'banj and Don Jazzy returned to Lagos, Nigeria, and established the Mo'Hits Records Label.
D'banj's debut album, 'No Long Thing,' was released in 2005 by Mo'Hits Records and featured the single 'Tongolo' as the lead single. He's played at Femi Kuti's new Afrikan Shrine in Ikeja, Lagos, and the Shrine Synchro System's monthly London Night at Cargo.
D'banj performed at the Hackney Weekend to promote the 2012 Summer Olympics, which Jay-Z and Rihanna headlined on June 23, 2012. D'banj's first album was accompanied by his first sponsorship from Power Fist, an energy drink.
The wealthy Nigerian singer and performer also serve as a World Bank ambassador. D'banj inked a significant endorsement deal with Apple/Beats by Dre in 2014 for an undisclosed sum, among other things.
Here you may see a few of D'banj's Awards and honours over the years like Best African Act (MTV Europe Music Awards, Artist Of The Year (MTV Africa Music Awards), Best International Act: Africa (Bet Awards), Best African Act (Mobo Awards) and many more.
D'Banj Endorsements Deals
Dbanj's first endorsement was with an energy drink "Power Fist" in 2004
He is also an ambassador for the Bank of industry (BOI) and got endorsed by Heritage Bank in 2014
In 2015, he was an ambassador for CIROC and SLOT a mobile phone and electronics gadgets outfit.
Dbanj is also a united nations ambassador for peace and an ambassador for Bono's one campaign.
In 2021 D'Banj grabbed an endorsement deal with the Nigerian Export-Import Bank (NEXIM) as a brand ambassador.
Properties
Dbanj A 2015 Porsche Carrera – ₦33.2million
Two Aston Martin Vantage – ₦50 million each
A Bentley – ₦108m
A Rolls-Royce Phantom – ₦164million
Range Rover SUV
Two Toyota Land Cruiser Prado worth ₦30 million – ₦52 million each
Mansion in Lekki worth millions of dollars
9. Phyno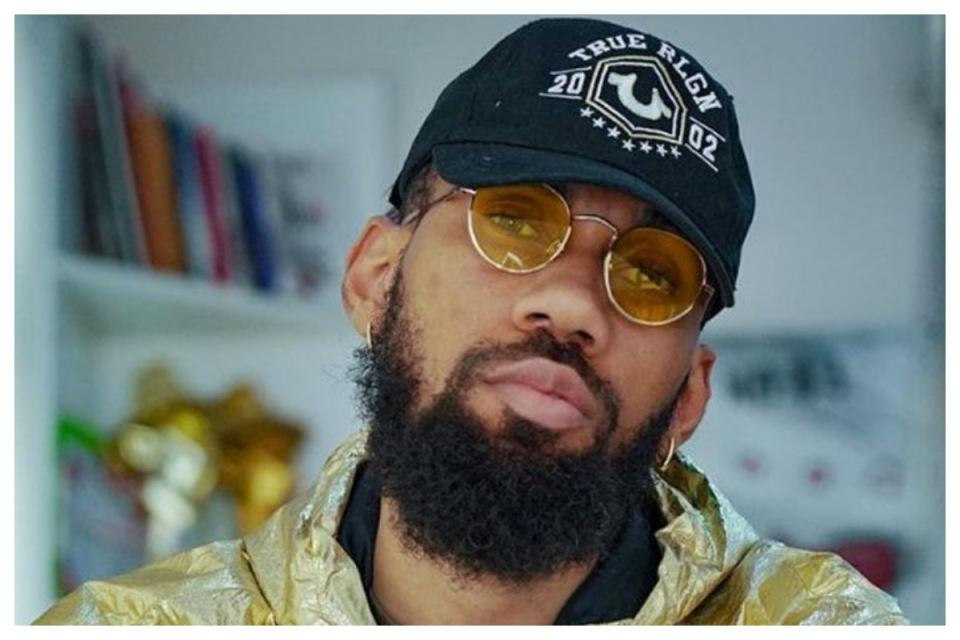 Estimated Net Worth: USD 11 million.
He was born on October 9, 1986, in Enugu, Enugu State, Nigeria. Azubuike Chibuzor Nelson is his real name. One of his secondary school pals described him as phenomenal, which translated to the Nickname "Phyno."
Phyno worked hard during his academic days at IMT Enugu to learn the ropes of music. He performed at the institution and developed interpretations for every recording he heard. He moved to Lagos as a rapper in 2010, and on September 25, 2012, his debut single, "Ghost mode," was released, featuring fellow rapper Olamide.
Phyno has worked with Flavour on 'Doings' and collaborated with DJ Kaywise on the viral smash song 'Highway' in 2020. Phyno also experimented with Nollywood, appearing in Genevieve Nnaji's 'Lionheart' in 2018.
The Anambra State native appeared on the Star Music Trek tour in 2013. Phyno founded the Phynofest festival in 2015, making its premiere at the Chuba Ikpeazu Stadium in Onitsha, Anambra State. He has endorsement partnerships with Nairabet, Nigerian breweries, Airtel Telecommunications, and other companies.
Phyno recently released "Current," a collaboration with vocalist Tekno. Phyno has worked with Flavour on 'Doings' and will collaborate with DJ Kaywise on the viral smash song 'Highway' in 2020.
Endorsements Deals
Phyno is currently an ambassador of Globacom.
In 2014, he was an ambassador for Guinness Nigeria made of black campaign
In 2015, he was endorsed by Naira bet.
Properties
Bentley continental worth about 70 million naira
Toyota Avalon of over 10 million naira
Range rover of 90 million naira
10. Asa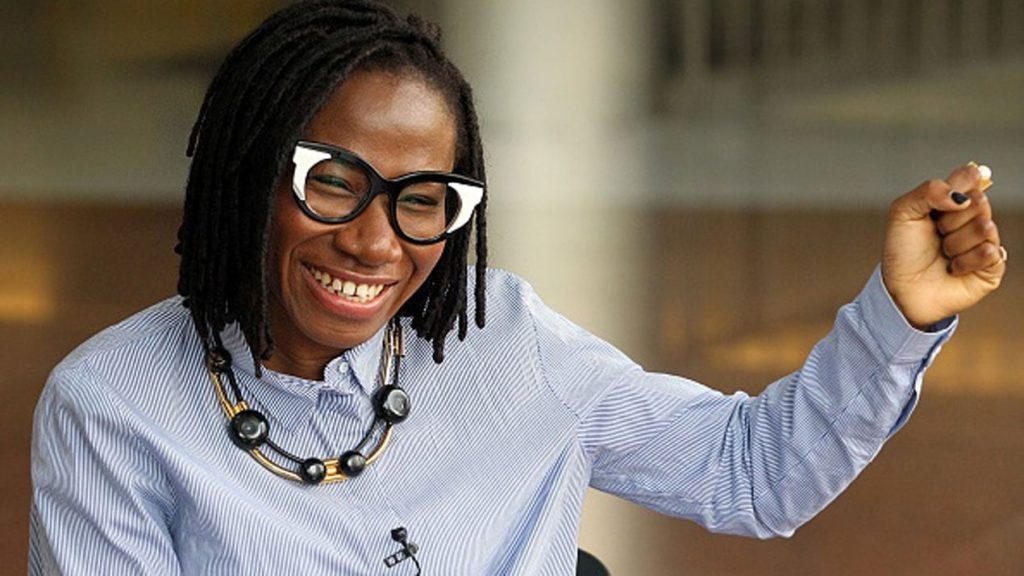 Asa's Estimated Net Worth is USD 10.5 million.
Asa Bukola Elemide, aka Asa, is a Nigerian/French musician who came into the limelight with her debut single, "Eye Adaba." Her album "Asa" made her the winner of the French Constantin Award in 2008, among ten singers judged by a jury of 19 music industry experts in Paris.
Her albums are Aṣa (Asha) (2007), Live in Paris (2009), Beautiful Imperfection (2010), and Bed of Stone (2014). She has also won awards like Headies Album of the year Prix Constantin, headies award for best vocalist of the year, and many more.
Asa has become a legend in the Nigerian music industry and is one of Nigeria's richest musicians.
11. Timaya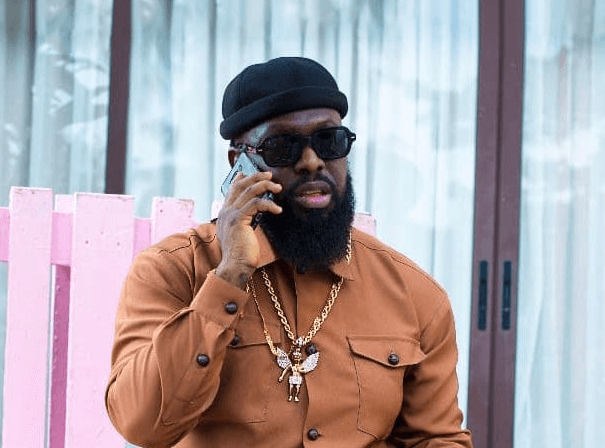 Timaya's Estimated Net Worth: USD 10 million.
The next on our list is Inetimi Timaya Odon, popularly known as Timaya; he was born on the 15th of August, 1980. Timaya is an award-winning singer who has done much for Nigerian music, especially in the south. A Nigerian singer and songwriter who hails from Odi, in Bayelsa state.
Timaya first started with a music group called 'Dem Mama Soldiers. In 2007 he released 'True Story". True Story was closely followed by other big hits like 'Gift and Grace' released in 2008, and De Rebirth, his third album.
He is the founder of Dem Mama Records Limited and a renowned Afro-Caribbean and dancehall music star and is popularly called The Egberi 1 of Bayelsa.
Timaya Endorsement Deals
IIFWP – World Peace Ambassador
Glo telecommunication company
Mtn (2004)
Timaya Properties
Landed property in Port Harcourt
Landed property in Rivers state
Landed property Lekki
Mercedes-Benz G55 AMG worth 55 Million
Range Rover Sport 2013 worth 17 million
Range Rover Sport 2016 worth 19 Million
Mercedes-Benz GLE worth 25 Million
Lexus SUV GX269 worth 33 Million
12. Banky W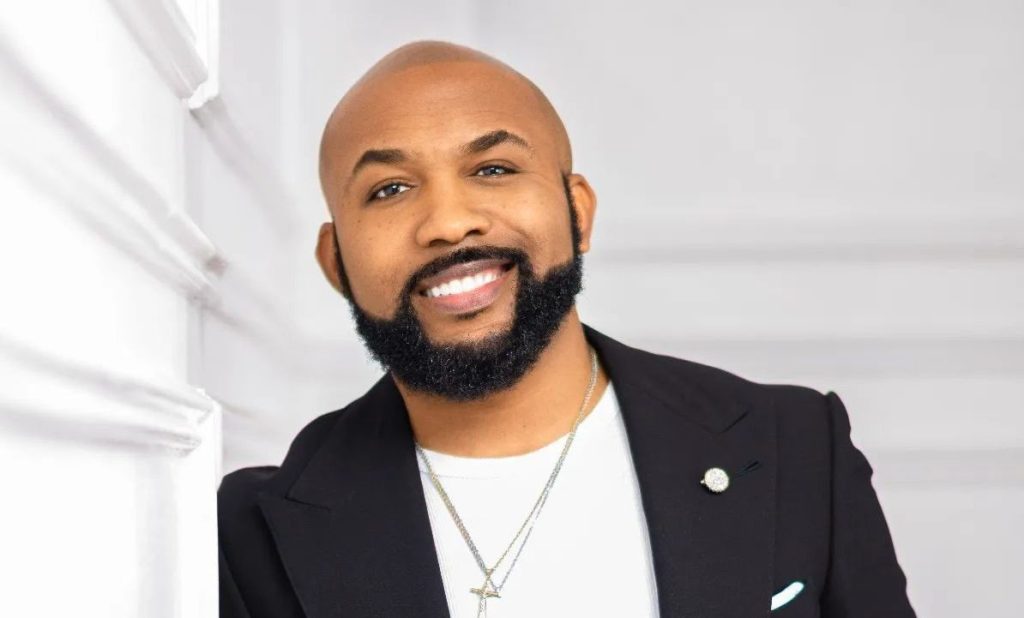 Banky W's Estimated Net Worth is USD 9 million.
Banky W was born to both Nigerian parents in the United States. His music career began at 8 when he sang in the church choir. After his secondary education, he got a scholarship to study at Rensselaer Polytechnic Institute. He then returned to the US and studied Industrial Engineering at RPI in New York.
He started writing and hitting the studios while in RPI. In 2005 his first album, "Back in the building, "contained the award-winning song "My Regret."
On the strength of this award-winning single, he won the US Songwriting award in 2006, the Nigerian Entertainment award for the RnB/Soul artiste of the year, and in 2007, the International Single of the Year.
Banky W albums include Undeniable (2003), Back in the Building (2005), Mr. Capable (2008), The W Experience (2009), and R&BW (2013). Compilation album 2012: Empire Mates State of Mind.
He and Sasha P were the first official ambassadors of Samsung electronics in Nigeria. He is also a brand ambassador for Ciroc ultra-premium vodka. Aside from being a musician, Banky W is also currently a politician in Nigeria.
He participated in the elections under the Modern Democratic Party, which was established back in 2017. Currently, he is running under the people's democratic party.
Banky W Endorsement deal
Samsung
Ciroc endorsement deal worth $60,000
Etisalat Brand ambassador
Banky W Properties
Toyota Land Cruiser Prado
Phantom Rolls Royce
Range Rover 2008 Edition
A mansion worth millions of dollars in Lekki
13. Flavour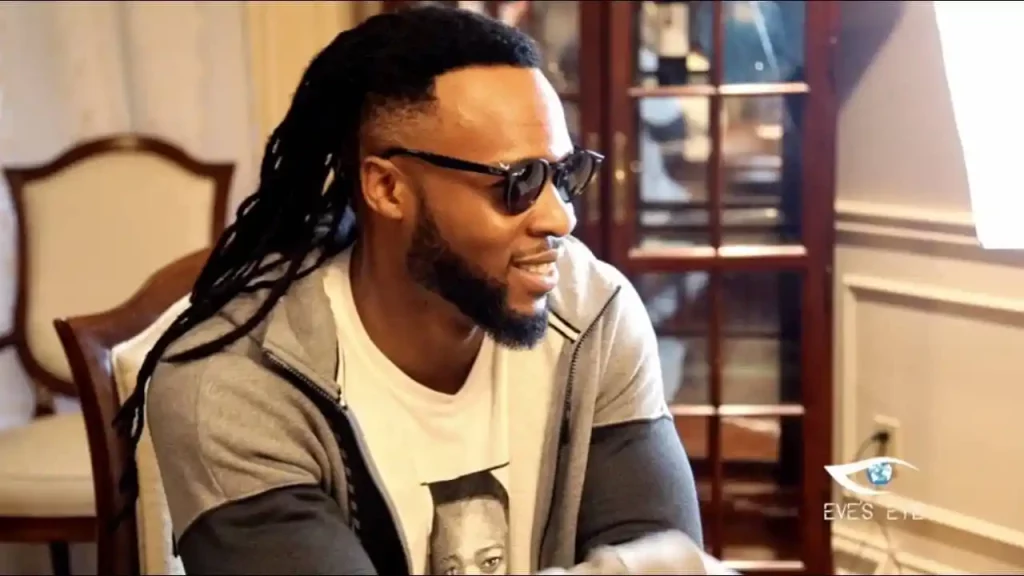 Flavour's Estimated Net Worth is USD 8 million.
The next on our list is Chinedu Okoli, popularly known by his stage name as Flavour is a multi-talented Nigerian Afropop/highlife singer, songwriter, multi-talented instrumentalist, recording artiste, guitarist, stage performer, actor, model, and television personality. He was born on 23rd November 1983 in Achara Layout, Enugu State, in the southeastern part of Nigeria.
Flavour began his music career as a drummer and guitarist for a local church in Enugu State at the age of 13 years old. In 1996 Flavour was invited by the CEO of Sound City Communication to join the company on an educational scholarship to study music. He is popularly known worldwide for his hit single, "Ashawo Remix." He is currently signed to 2nite Entertainment.
Flavour has won several awards, which include Most Gifted Afro Pop at Nigeria Entertainment Awards, Indigenous Artist of the Year at the MTV Awards, Best Collabo of the Year at the Headies Awards, and African Artiste of the Year at the City People Entertainment Awards.
Flavour has four albums, all of which were hit albums, especially his third studio album through 2nite Entertainment Records. His Estimated Net Worth is $8 million.
Flavour Endorsement Deals
Endorsement deal with Glo
He had an endorsement deal with MTN
Nigeria Breweries
Flat tummy tea brand
Onga seasoning
Flavour Properties
Mercedes Benz G-wagon worth over 40 million
Land Rover Automobile (N25 million)
2012 BMW X6 (N18 million)
A mansion in Lekki 
14. Tiwa Savage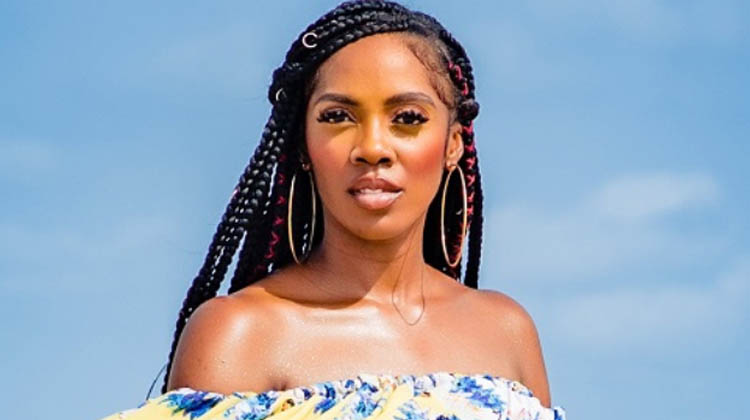 Tiwa Savage's Estimated Net Worth is USD 6 million.
Tiwatope Savage, often known as Tiwa Savage or mummy Jam Jam, is a Nigerian singer, composer, and actress born in Isale Eko on February 5, 1980.
Tiwa Savage secured a publishing deal with Sony/ATV Music Publishing in 2009 after appearing on The X Factor UK and graduating from Berklee College of Music. Tiwa Savage returned to Nigeria in 2012 and got a record deal with Mavin Records.
She appeared on the label's compilation album Solar Plexus in 2012. Once Upon a Time, Tiwa Savage's debut studio album was released on July 3, 2013. It was supported by various singles, including "Kele Kele Love," "Love Me (3x)," "Without My Heart," "Ife Wa Gbona," "Folarin," "Olorun Mi," and "Eminado."
Savage headlined an event at The O2's Indigo arena on August 24, 2018. Don Jazzy, Reekado Banks, Di'Ja, Dr. SID, WSTRN, Awilo Longomba, Mystro, and the Alternate Sound Band also performed at the show. Tiwa Savage has millions of contacts and sponsors brands such as Pepsi, Forte Oil, MTN, Konga, and Maggi.
Tiwa Savage Endorsement Deals
Tiwa Savage has endorsement deals with the following brands:
Konga
MTN
Forte oil
Pampers
Maggi cubes
Pepsi worth over 30 million
15. Kizz  Daniel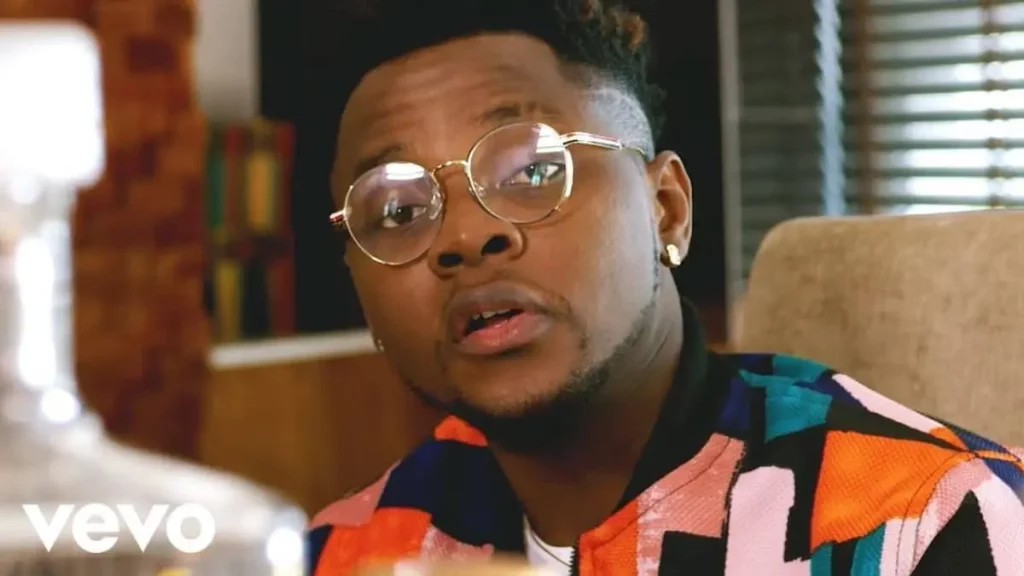 Kizz Daniel's Estimated Net Worth is USD 2.3 million.
Oluwatobiloba Daniel Anidugbe (born 1 May 1994) is a Yoruba singer and songwriter better known by his stage name Kizz Daniel. He is from the local government area of Abeokuta North.
He attended Abeokuta Grammar School and earned a Water Resources Management and Agrometeorology degree from the Federal University of Agriculture, Abeokuta, in 2013. (Water Engineering).
Kizz Daniel released his third follow-up song, "Laye," on his birthday in May 2015, accompanied by a video two weeks later that was recorded in various locales in the eastern portion of Africa and directed by AJE Films.
After his debut, he published two more albums.No Bad Songz (2018) is his debut album under his record label. It includes 20 tracks and several vocalists such as Philkeyz, Diamond Platnumz, Demmie Vee, Nasty C, and more. King of Love, his third album, was released in 2020.
Kizz Daniel was arrested by Tanzanian authorities on August 8, 2022, in Dar es Salaam, for failing to perform at his concert. In January 2017, the musician signed his first brand endorsement, a multi-million Naira contract as a Hennessy ambassador while still with the G-WorldWide record company.
Kizz Daniel Award
Best New Act to Watch in the 2015 Nigeria Entertainment Award
Afropop Artist of the Year in 2016
Nigeria Entertainment Award
Hottest Single of the Year in 2016
Nigeria Entertainment Award
Music Artist of the Year in the 2016 City People Music Award
Best R&B/Pop Album in 2016 – The Headies Award
Hip Hop World Revelation of the Year in 2016 The Headies awards
Album of the Year in 2016 – The Headies awards
Kizz Daniel Properties
Mercedes-Benz AMG GLE 63 S
Coupe Bentley Continental GT
Benz S65 AMG
2 mansions in Lekki
Houses for his triplets
Conclusion
In conclusion, Nigeria's vibrant and thriving music industry has produced some of Africa's most successful and wealthiest musicians.
These top richest musicians have built impressive careers through their talent, hard work, and dedication to their craft. They have achieved tremendous success and amassed significant wealth through their music, as well as through endorsements and other business ventures.
Their success and wealth inspire aspiring musicians and demonstrate the potential for success in the Nigerian music industry.