Africa is home to wealthy businessmen who are billionaires in dollars, these people have made it to the list of richest people in Africa consistently. Over the past 12 months, Africa's billionaires have experienced a dip in their collective net worth, shedding a combined $3.1 billion. Despite this, the continent's billionaires are still worth an estimated $81.5 billion.
However, just a year ago, Africa's billionaires were worth $84.9 billion, experiencing a 15% increase from the previous year, thanks to surging stock prices across the continent.
Nigerian businessman Aliko Dangote continues to hold the top spot on the list of Africa's wealthiest individuals for the 12th consecutive year, with an estimated net worth of $13.5 billion after a 400 million drop in his fortune. South Africa's luxury goods magnate Johann Rupert jumped from the fourth spot to second place.
In this blog post, we will delve into the inspiring stories of Africa's top 15 wealthiest individuals, exploring their businesses, how they started, and their journey to the top. Our financial and business experts have conducted a thorough analysis of their finances, net worth, businesses, and investments to bring you an in-depth look at each individual on the list.
1. Aliko Dangote : $13.5 B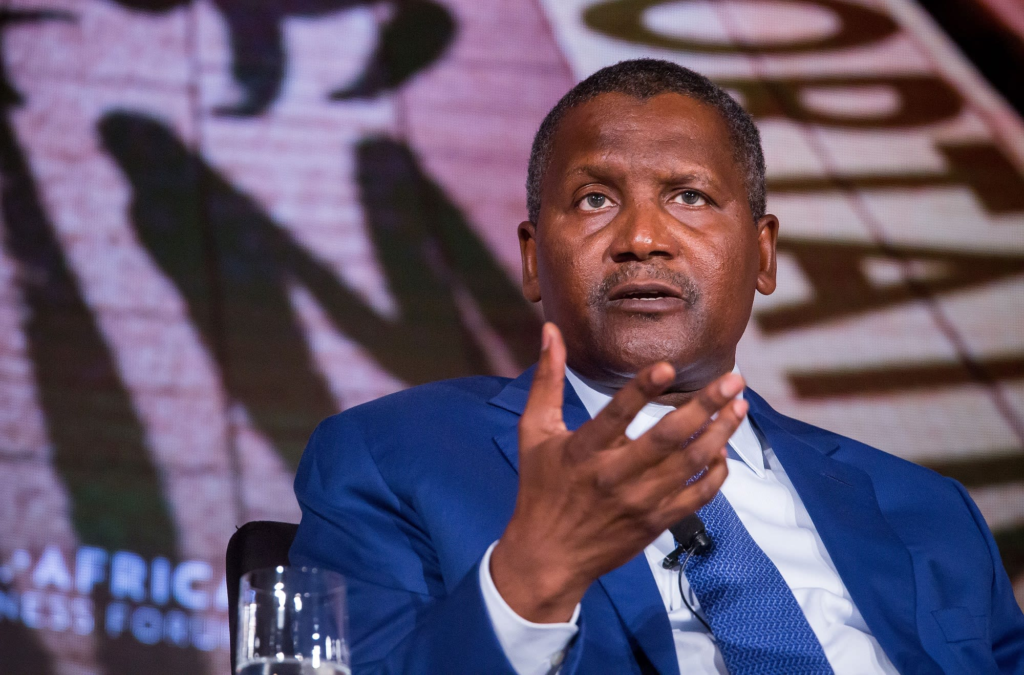 Aliko Dangote, a Nigerian business tycoon and the founder, chairman, and CEO of the Dangote Group, the biggest industrial conglomerate in West Africa, was born on 10 April 1957.
Aliko Dangote, the CEO of the Dangote Group of Companies in Nigeria, is the wealthiest individual in Africa with a net worth of $13.5 billion, according to Forbes.
He founded the Dangote Cement Company, which he owns about 85% of the stock. Dangote has also accumulated riches through his investments in businesses that produce sugar and salt.
According to Forbes' list of African billionaires for 2023, Nigerian entrepreneur Aliko Dangote retains his title as Africa's richest man for the 12th consecutive year despite a $400 million decline in his wealth to $13.5 billion.
In 1977, the same year Dangote moved to Lagos to grow the business, the Dangote Group was founded as a small trading company. Dangote obtained a loan from his uncle 500,000 to start trading in commodities, including bagged cement and agricultural products like rice and sugar. He proposed to the Central Bank of Nigeria in the 1990s that it would be more affordable for the bank to let his transport company operate their fleet of staff buses, and the proposition was also accepted.
Today, one of Africa's biggest businesses, the Dangote Group, has international activities in Benin, Ghana, Zambia, and Togo.
The decline in the value of Dangote Cement shares, which he controls 85% of, as well as a year of higher inflation brought on by a highly unstable global climate account for the loss in Dangote's wealth from year to year.
2. Johann Rupert & family: $10.7 B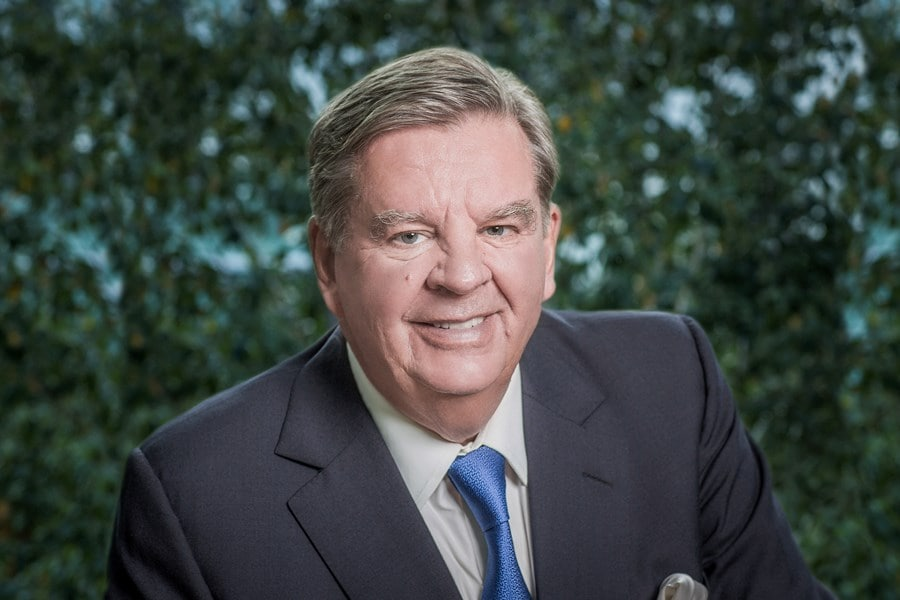 The eldest child of billionaire investor Anton Rupert and his wife Huberte is Johann Peter Rupert, born in South Africa on June 1, 1950.
Johann Rupert, the creator of the Swiss luxury goods holding company Richemont, maintains his position as the second richest person in the africs despite suffering significant losses. His wealth decreased by $300 million to $10.7 billion, in part because the share price of Richemont fell to its lowest point in more than two years.
Johann Rupert is the chairman of the Swiss luxury goods company Compagnie Financiere Richemont. The company's most well-known brands are Montblanc and Cartier.
It was established in 1998 due to the spinoff of assets from Rembrandt Group Limited, which his father Anton founded in the 1940s and is now known as Remgro Limited. He heads and owns 7% of the diverse investment business Remgro and 26% of the Luxembourg-based investment holding company Reinet.
Mr Rupert has received various accolades and distinctions during his career. He has been voted Business Leader of the Year numerous times, was chosen by the World Economic Forum in 1992 as one of its Global Leaders of the Future, and has received three votes as South Africa's most influential leader.
He has received honorary degrees from the University of St. Andrews, Nelson Mandela Metropolitan University, and Stellenbosch University. He was named Chancellor of Stellenbosch University and awarded the Management Excellence Award from the University of Witwatersrand in 2009. The French President made him an officer of the French National Order of the Legion of Merit that same year.
Business Insider claims that Johann also owns the Chloe, Dunhill, and Delvaux brands.
3. Nicky Oppenheimer & family : $8.4 B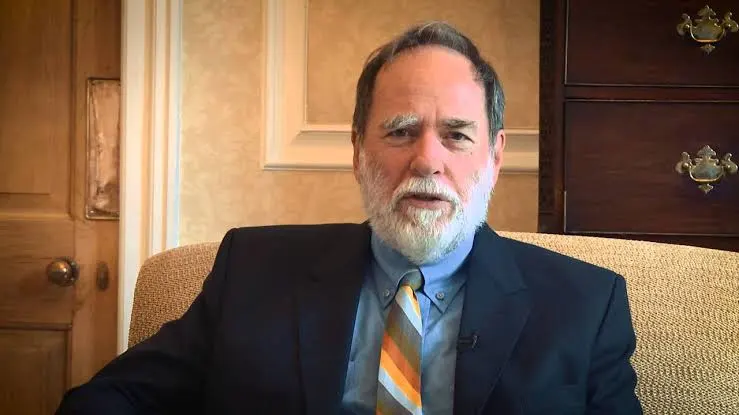 Nicholas F. Oppenheimer is a billionaire businessman from South Africa born on June 8th, 1945. Currently, Nicky Oppenheimer and his family are worth $8.4 billion.
He was formerly the deputy chairman of Anglo American and served as chairman of the De Beers diamond mining corporation and its subsidiary, the Diamond Trade Company. He is Africa's third-richest guy.
Oppenheimer is the grandson of Anglo-American founder Ernest Oppenheimer and the son of Bridget (née McCall) and Harry Oppenheimer (the first generation to chair De Beers, from 1929).
Nicky was born the heir to the Oppenheimer family's businesses, most of which were engaged in the mining and trading of industrial and cosmetic diamonds. Nicky comes from a wealthy family.
In 1968, Oppenheimer joined Anglo-American; in 1974, he was made a director; in 1983, he was made deputy chairman. He left in 2001 but continued serving as a non-executive director until 2011.
In 1985, he was named deputy chairman of De Beers Consolidated Mines after serving as deputy chairman of the Central Selling Organization (now known as the Diamond Trading Corporation) from 1984 to 1984. In 1985, he was also made chairman of the Diamond Trade Company. From 1998 to 2012, he served as chairman of the De Beers Group. After the family's stake was sold to Anglo American, he stepped down.
4. Abdulsamad Rabiu : $7.6B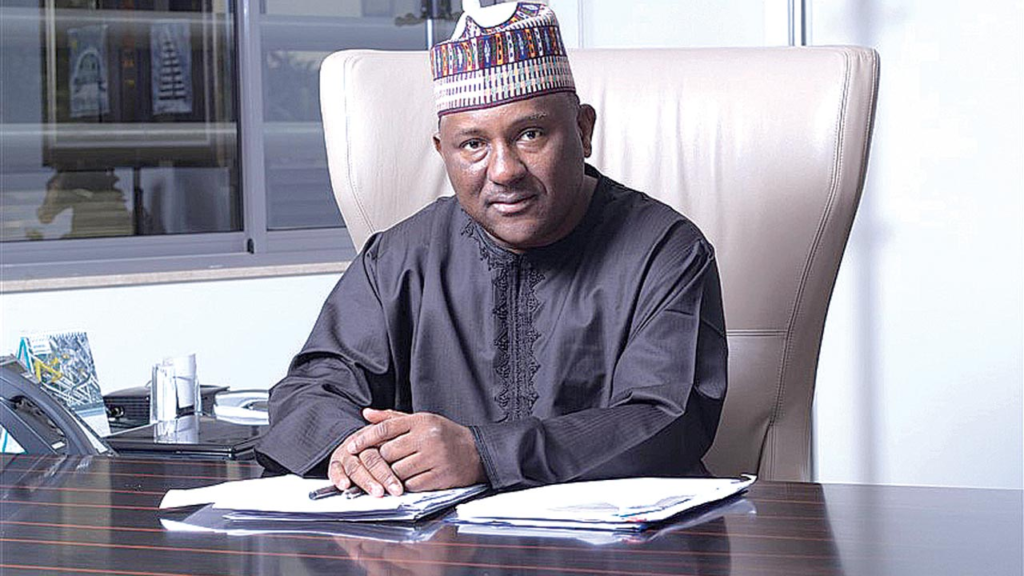 Abdul Samad Isyaku Rabiu, a billionaire businessman and philanthropist from Nigeria, was born on August 4, 1960. In the 1970s and 1980s, Khalifah Isyaku Rabiu, his late father, was a leading industrialist in Nigeria. Abdul Samad has a net worth of $7.6 billion.
At 24, after attending Capital University in Columbus, Ohio, he returned to Nigeria to manage the family business.
Abdul Samad is the founder, board chairman, and CEO of BUA Group, a Nigerian conglomerate with annual revenues exceeding $2.5 billion. He established the company in 1988, and it has since become a major player in manufacturing, infrastructure, and agriculture in Nigeria.
BUA Group is active in the infrastructure and food industries, including oil and sugar, and is one of Nigeria's largest and most diverse groups, with interests in cement, ports, and real estate. In 2016, Abdul Samad sold the company's flour and pasta assets to Olam.
5. Nassef Sawiris: $7.3 B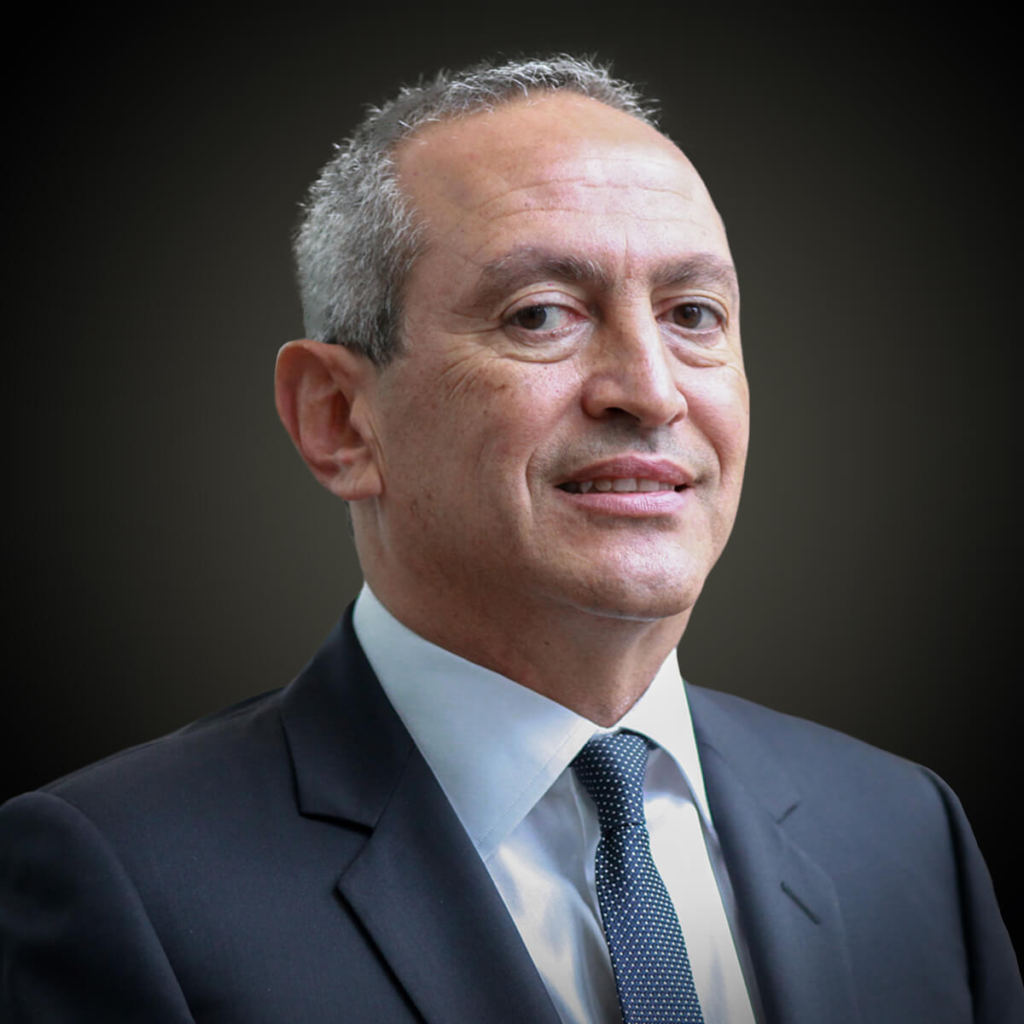 Nassef Onsi Sawiris, born on January 19, 1961, is a successful Egyptian businessman and the youngest of three sons of Onsi Sawiris (his brothers are Naguib and Samih).
As of October 2021, his net worth was estimated to be $8.7 billion, making him the wealthiest Arab and the fourth-richest person in Africa. However, his net worth declined to $7.3 billion in 2022, which is his current net worth.
In 1992, Nassef Sawiris began working for his family's construction company, BTP Orascom Construction Industries, after earning his economics degree from the University of Chicago. He quickly advanced to the top, becoming CEO in 1998 after only six short years.
Increasing the group's profitability was the primary objective of Sawiris' grand strategy. This work was quickly completed, and in less than ten years, Orascom increased its annual cement production from 1.5 million to 35 million tons.
This was a significant accomplishment that helped him build his reputation and fortune. When he sold the company to the French cement manufacturer Lafarge in 2007, he received over $6 billion in cash and another $3 billion in Lafarge stock.
Nassef Sawiris belongs to Egypt's wealthiest family and holds an ownership stake of almost 6% in Adidas, a leading athletic apparel manufacturer.
He bought a 5% ownership in the New York-listed company Madison Square Garden Sports, which owns the NBA's Knicks and the NHL's Rangers, in December 2020.
6. Mike Adenuga : $6.3 B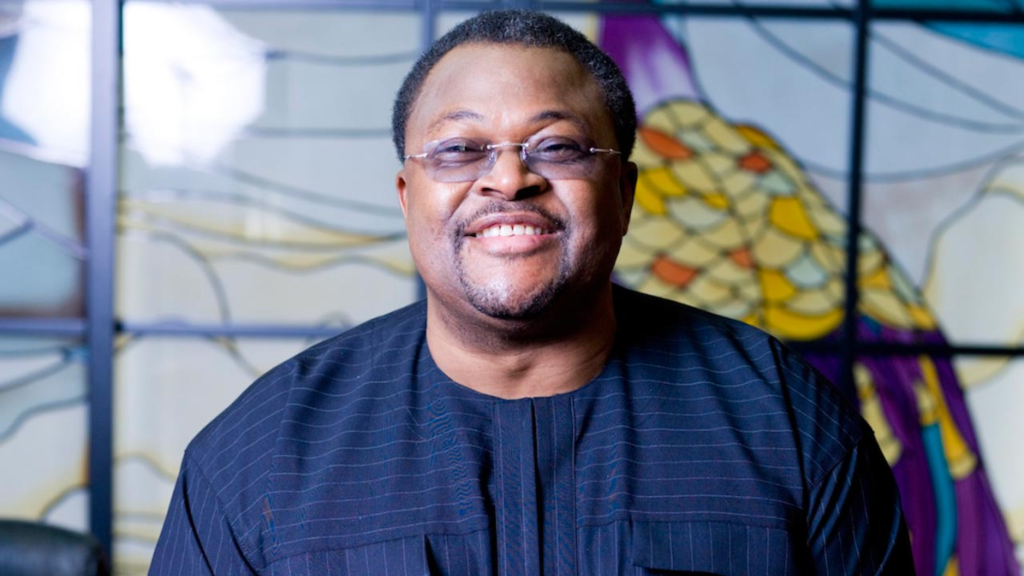 Michael Adeniyi Agbolade Ishola Adenuga Jr., a Nigerian billionaire businessman, was born on April 29, 1953. He is currently the sixth wealthiest person in Africa, with an estimated net worth of $6.3 billion. At the age of 26, he made his first million by selling and distributing lace and soft drinks.
His business, Globacom, is the second-largest telecom provider in Nigeria and is also active in Ghana and Benin. He is a shareholder in the Equitorial Trust Bank and Conoil, an oil exploration company (formerly Consolidated Oil Company).
Dr Adenuga majored in business administration with a focus on marketing at Pace University in New York and Northwestern State University in Alva, Oklahoma, where he completed his undergraduate studies.
Adenuga, the second-richest person in Nigeria, made money in the oil and telecommunications industries. With 55 million members, his mobile network Globacom ranks third among all operators in Nigeria. Conoil Producing, his oil exploration company, manages six oil blocks in the Niger Delta.
Conoil Producing which was the first business in Nigeria to discover oil in commercial amounts in the early 1990s, is led by Mike Adenuga. It is currently the most prominent oil exploration business in Nigeria.
7. Issad Rebrab & family: $4.6 B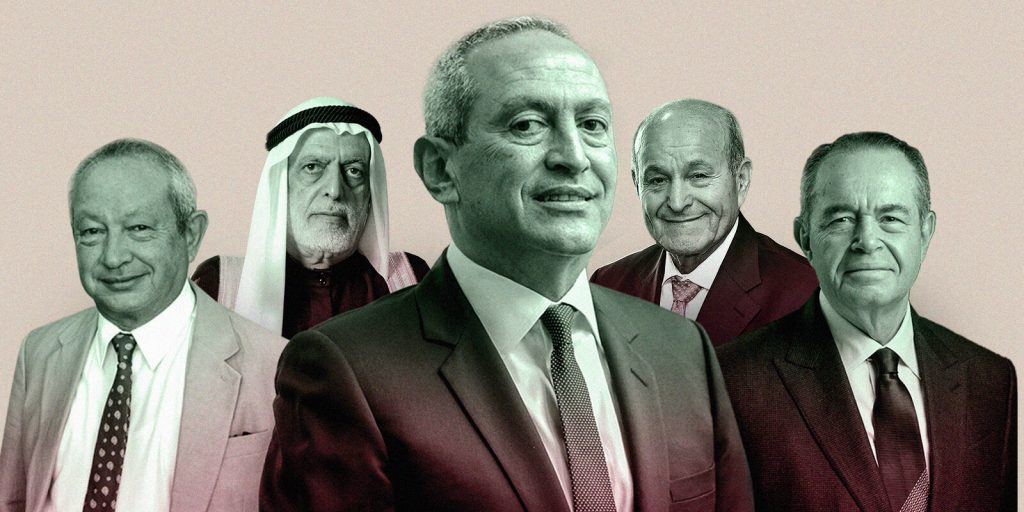 Issad Rebrab was born in 1944 and he is a multibillionaire businessman from Algeria who serves as CEO of Cevital Industrial Group, the country's largest private corporation, active in the steel, food, agro, and electronics industries. Issad Rebrab currently has an estimated net worth of $4.6 billion
Issad Rebrab, raised in a poor household in Algeria, began his successful career in 1968 by founding an accounting firm. On the recommendation of one of his clients, he purchased shares in the metallurgical construction firm Sotecom three years later, which he quickly acquired in full. He quickly rose to prominence as an industrialist in Algeria.
He founded Cevital in 1998 which is the largest privately held corporation in Algeria. The company has one of the biggest sugar refineries in the world, which is capable of producing 2 million tons of sugar annually.
The company was at first concentrated on the food sector then it expanded into becoming Algeria's largest conglomerate. Cevital has other businesses which include an Italian steel mill, a German water purification company, French home appliance manufacturer Groupe Brandt, automotive, transport (by land and sea), float glass production, and large-scale retail.
8. Naguib Sawiris : $3.3 B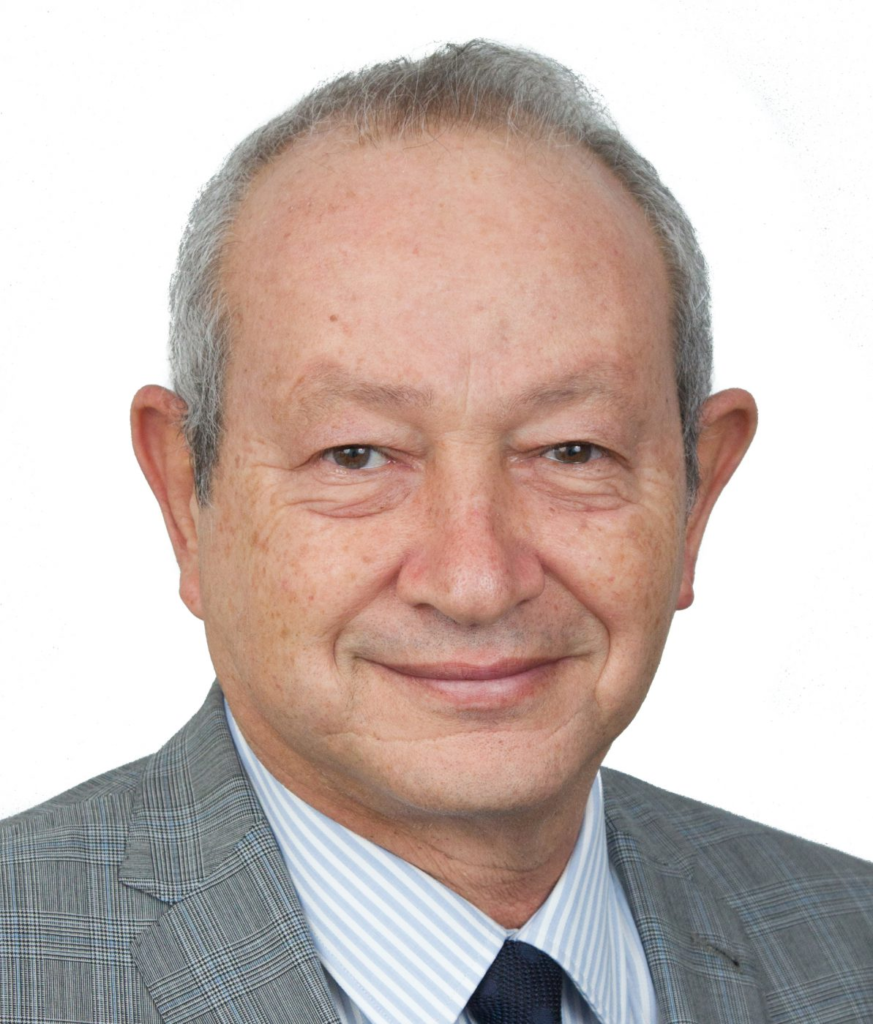 Born on June 15, 1954, Naguib Onsi Sawiris is a billionaire Egyptian businessman. He serves as the chairman of his parent company, Weather Investments, and was previously the head of Orascom Telecom Holding and Orascom Investment Holding. As of 2023, Naguib's net worth was estimated to be $3.3 billion.
He amassed wealth in the telecom industry and sold Orascom Telecom in 2011 in a multibillion-dollar deal to the Russian telecom company VimpelCom (now Veon). He is the chairman of Orascom TMT Investments, which holds interests in Italian internet company called Italiaonline and an Egyptian asset management.
Orascom Telecom Holding was created by Naguib Sawiris, who also guided it to become the dominant regional telecom company before its 2011 merger with VEON, which made it the sixth-largest mobile telecommunications provider in the world.
The International Advisory Committee to the New York Stock Exchange, the Africa Advisory Group of the London Stock Exchange Group, the Boards of Trustees of Nile University, the French University in Egypt (UFE), and the Arab Thought Foundation are just a few of the boards, committees, and councils on which he served.
9. Patrice Motsepe: $3.2 B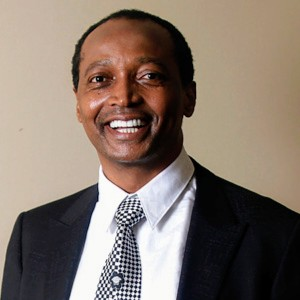 Patrice Tlhopane Motsepe, a mining tycoon from South Africa, was born on January 28, 1962. He has been the president of the Confederation of African Football since 12 March 2021. Patrice currently has a net worth of $3.2 billion.
Augustine Motsepe, the father of Patrice, a former teacher who managed a small business, had a famous Spaza shop with the workers at the black mine. In this shop, Motsepe's father gave him practical mining experience while imparting basic business principles.
He earned a bachelor of arts from the University of Swaziland and a law degree from the University of the Witwatersrand. In 1994, the same year Nelson Mandela was elected the nation's first black president, he joined Bowman Gilfillan as the firm's first black partner.
In 1997, when gold prices were at their lowest and there were favourable financing conditions, he purchased marginal gold mines from AngloGold. Motsepe could pay off the loan with future income from the company now known as African Rainbow Minerals after AngloGold sold him six gold mine shafts for $7,7 million.
In 2008, Patrice Motsepe made history as the first black African to be featured on Forbes' list of billionaires. He is the founder and chairman of African Rainbow Minerals and, in 2016, went on to establish an African-focused private equity business called African Rainbow Capital.
He formed African Rainbow Minerals, which holds holdings in gold, ferrous metals, base metals, and platinum, and he presently has the position of executive chairman. As the vice chairman of Sanlam and the non-executive chairman of Harmony Gold, the 12th-largest gold mining company in the world, he also sits on the boards of other corporations.
10. Mohamed Mansour : $2.9 B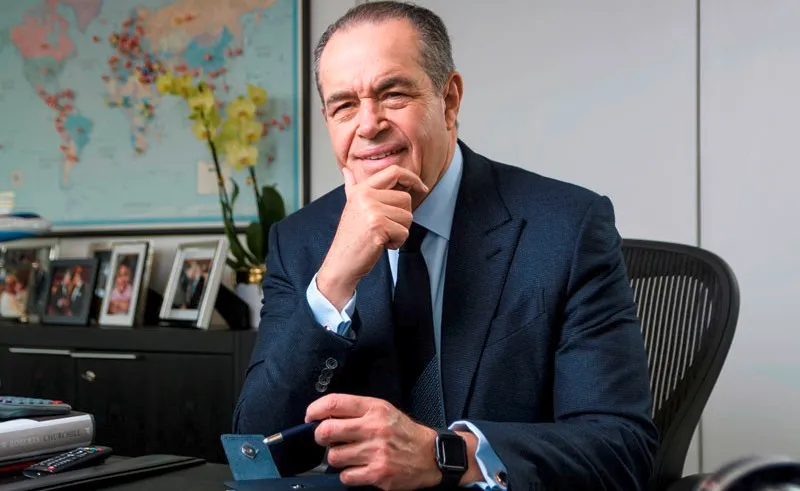 Mohammed Mansour, a billionaire businessman and former politician, was born in Egypt in January 1948. He currently heads the Mansour Group, a business valued at $6 billion. Mohammed currently has a net worth of $2.9 billion.
The 60,000-person Mansour Group is run by Mohamed Mansour, whose father, Loutfy (D. 1976), founded the family business in 1952. Mansour established General Motors dealerships in Egypt in 1975. Later, it developed into one of the company's major international distributors. Moreover, Mansour Group is the sole distributor of Caterpillar machinery in Egypt and seven other African nations.
During the Hosni Mubarak era, he was Egypt's Minister of Transportation from 2006 to 2009. His son Loutfy is the CEO of the private equity unit Man Capital, while his brothers Yasseen and Youssef, who also share ownership in the family business, are both billionaires.
In 1968, Mr Mansour earned a Bachelor of Science in Engineering from North Carolina State University in the United States, and in 1971, he made a Master of Business Administration from Auburn University in the same country. Until 1973, he was an Auburn University professor. In 2022, North Carolina State University awarded him an honorary doctorate.
In the UK, Mr Mansour is a long-term investor. His family office, ManCapital, is the second-largest shareholder in Caffe Nero, a coffee business with about 9,000 employees in the United Kingdom. Via its participation in Venterra Group plc, the company supports several offshore wind projects.
ManCapital also serves as the primary sponsor of a youth soccer academy in London and is a shareholder in Inspired Education, a global network of independent schools that includes Reddam House in Berkshire and Fulham School in London.
11. Koos Bekker: $2.8 billion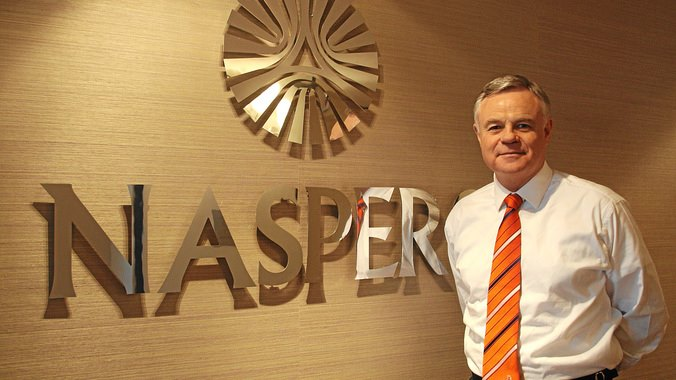 Koos Bekker is a South African businessman and philanthropist best known for his role as the former CEO and chairman of the multinational media company Naspers. He was born on December 14, 1952, in Potchefstroom, South Africa. Koos Bekker has a net worth estimated to be $2.8 billion
Bekker completed his education at Hoër Volkskool Heidelberg and earned degrees in both law and literature from Stellenbosch University. He also obtained a degree in law from Wits University. He furthered his education by earning an MBA from Columbia Business School in New York and an honorary doctorate from Stellenbosch University. Bekker is married to Karen Roos and has two children.
Bekker joined Naspers in 1997 and transformed the company from a print media group into a digital media and e-commerce powerhouse. He oversaw the company's expansion into emerging markets, particularly in Asia, and was instrumental in creating and developing Tencent, one of the world's largest social media and gaming companies.
Under Bekker's leadership, Naspers became one of the most valuable companies in Africa and one of the largest media conglomerates in the world. In March 2018, he stepped down as chairman of Naspers but remained on the board as a non-executive director.
Bekker is also a well-known philanthropist and has been involved in various social and educational initiatives in South Africa. He was awarded the Philanthropy Award at the 2019 Forbes Africa Person of the Year awards for his contributions to education and his support of the arts.
Bekker was crucial in founding MTN, a leading cellular telephony company. He later led the MIH group's international and internet expansion until 1997, when he was appointed as the chief executive of Naspers. He serves on the boards of several companies within the Naspers group and various public bodies.
Bekker retired as chief executive of Naspers on 31 March 2014 and resigned from the board. However, on 17 April 2015, he was reappointed to the Naspers board and assumed the position of non-executive chair, succeeding Vosloo.
According to Forbes' 2022 list of The World's Billionaires, Bekker was ranked as the 1008th-wealthiest person globally.
12. Strive Masiyiwa: $1.9B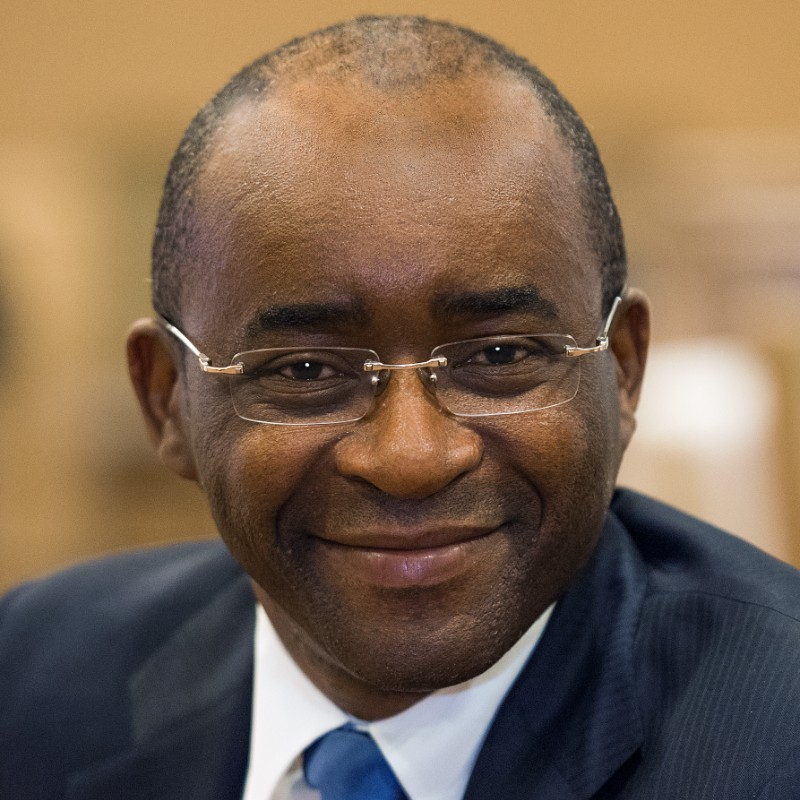 Strive Masiyiwa is a prominent Zimbabwean businessman, entrepreneur, and philanthropist. He was born on January 29, 1961, in Zimbabwe and is the founder and executive chairman of the Econet Group, a telecommunications and technology company with operations in several African countries.
After completing his studies at a private school in Edinburgh, Scotland, he planned to join Robert Mugabe and Joshua Nkomo's anti-government guerrilla forces upon his graduation in 1978. However, he changed his mind and returned to Britain for further studies. He obtained a degree in electrical engineering from the University of Wales in 1983 and briefly worked in the computer industry in Cambridge, England. In 1984, he returned to Zimbabwe to contribute to the country's recovery following the end of the Rhodesian Bush War and the universal franchise elections held in 1980.
Masiyiwa became an engineer for Zimbabwe's state-owned telecoms company, but he soon became frustrated with the lack of innovation and the slow pace of progress in the industry. In 1993, he founded Econet Wireless, Zimbabwe's first privately-owned mobile phone operator.
Under Masiyiwa's leadership, Econet grew rapidly and expanded into other African countries, including South Africa, Nigeria, and Burundi. Today, the Econet Group is a diversified telecommunications, media, and technology company that employs over 10,000 people and operates in more than 15 countries.
In addition to his business activities, Masiyiwa is known for his philanthropic work. Over the past two decades, Masiyiwa's family foundation has awarded scholarships to over 250,000 young Africans, and he has also provided educational support to more than 40,000 orphans. In addition, he founded the Higherlife Foundation with his wife, Tsitsi Masiyiwa, which has sponsored students in universities in America, the United Kingdom, and China. He has also been involved in several other initiatives to promote entrepreneurship and economic development in Africa.
Masiyiwa has received numerous awards and honours for his business and philanthropic activities, including the Philanthropist of the Year award at the 2014 African Business Awards and the Lifetime Achievement Award at the 2019 African Business Leadership Awards.
He is widely recognised as one of Africa's most influential business leaders and a champion of African entrepreneurship and economic development.
13. Mohammed Dewji: $1.5B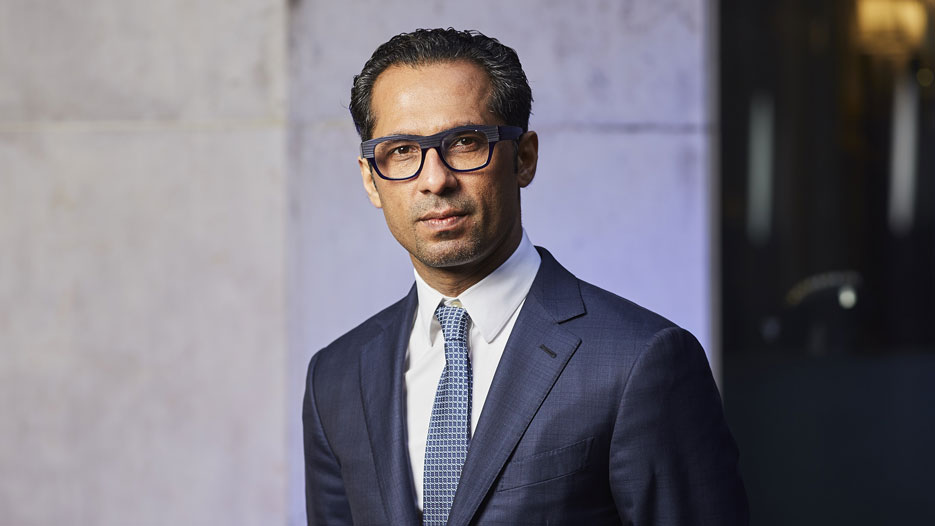 Mohammed Dewji is a Tanzanian businessman, philanthropist, and politician. He was born on May 8, 1975, in Tanzania's capital city, Dar es Salaam. Dewji is the founder and CEO of MeTL Group, a Tanzanian conglomerate interested in agriculture, manufacturing, energy, and real estate. Mohammed Dewij currently has a net worth of $1.5 billion.
Aside from his business pursuits, Dewji is also known for his philanthropic activities. In 2014, he launched the Mo Dewji Foundation, which promotes education, health, and community development in Tanzania.
Through the foundation, Dewji has donated millions of dollars to various projects in Tanzania, including building schools, providing scholarships to students, and supporting healthcare initiatives.
Dewji's business success earned him many accolades, including being named Africa's youngest billionaire by Forbes in 2016 and the Forbes Africa Person of the Year in 2015.
In 2015, Dewji was elected to the Tanzanian parliament, serving until 2019. During his time in office, he was a vocal advocate for business-friendly policies and economic development in Tanzania.
14. Aziz Akhannouch : $1.5B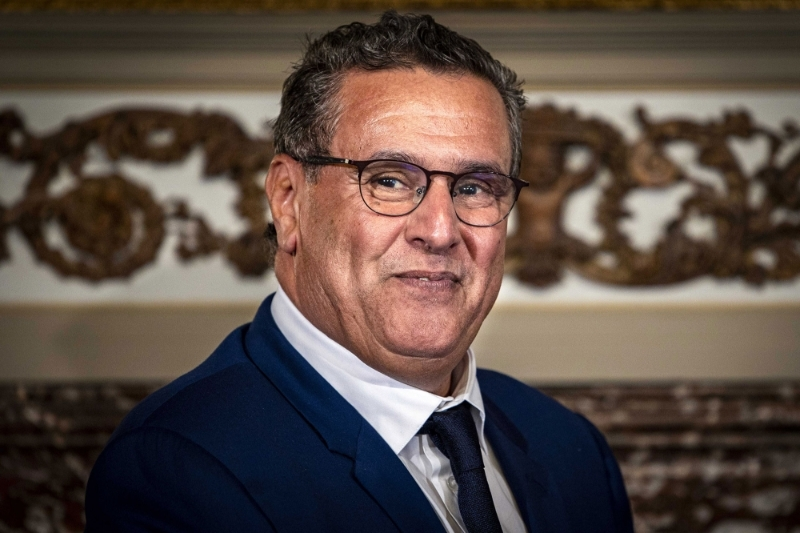 Aziz Akhannouch is a Moroccan businessman and politician. He is the current Prime Minister of Morocco, having been appointed to the position on October 7, 2021. Akhannouch was born on November 17, 1961, in Tafraout, Morocco.
He studied petroleum engineering at the University of Sherbrooke in Quebec, Canada, and later earned a degree in business administration from the University of Southern California in Los Angeles. Akhannouch is married to Salwa Idrissi, a businesswoman who owns a company that operates in malls and has Moroccan franchises for well-known brands like Gap and Zara. They are blessed with three children.
Akhannouch is the CEO of Akwa Group, a conglomerate interested in oil and gas, agriculture, real estate, and telecommunications. He has been a Moroccan politician since 2003, when he was appointed Minister of Agriculture and Fisheries.
He has served in various ministerial positions in the Moroccan government, including Minister of Agriculture and Fisheries, Minister of Finance and Economy, and Minister of Industry, Trade, and New Technologies.
In addition to his business and political activities, Akhannouch is also involved in philanthropy through the Akwa Foundation, which focuses on improving education and health care in Morocco.
15. Youssef Mansour : $1.5B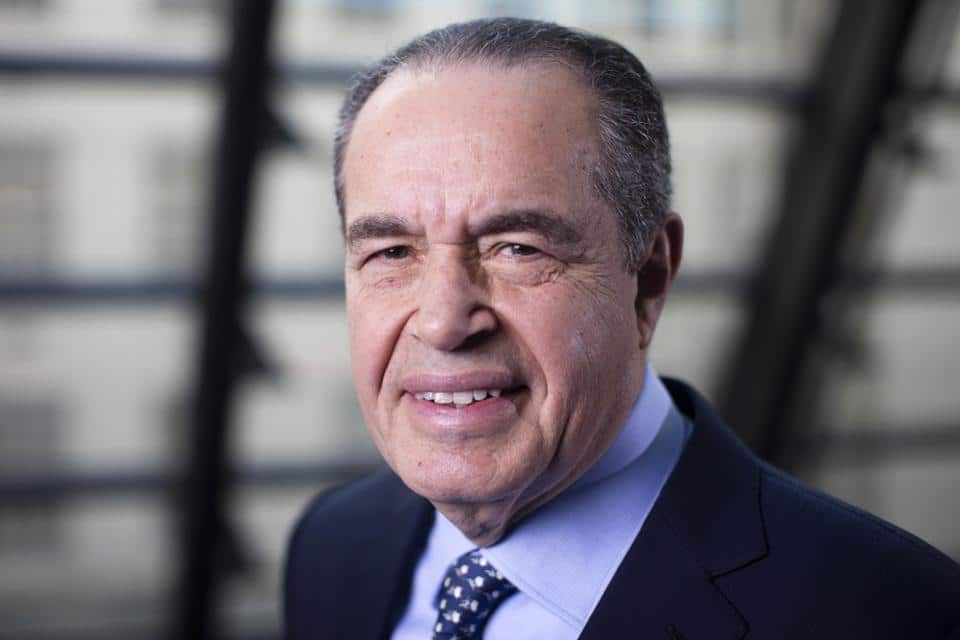 On May 21, 1945, Youssef Mansour was born in Alexandria, Egypt. He graduated from North Carolina State University with degrees in textile technology and chemistry, and in 1972, he went on to Auburn University in Alabama to earn an MBA.
The family-owned business Mansour Group was established in 1952 by Youssef Mansour's father, Loutfy (d. 1976). In Egypt and several other nations, Mansour Group is the sole distributor of GM cars and Caterpillar machinery.
Youssef Mansour is the chairman of the family-run business Mansour Group, which distributes GM cars and Caterpillar machinery exclusively in Egypt and a number of other nations. He is in charge of the consumer products segment, which includes the Metro supermarket chain and L'Oreal's exclusive distribution rights in Egypt. The Mansour Group is partially owned by younger brothers Mohamed and Yasseen, who are also millionaires.
In addition to his extensive professional career experience, he founded the American Egyptian Chamber of Commerce and is a member of both the Council of Egyptian Businessmen and the Egypt-US Business Council. In addition, he founded Mantrac, where he presided from 1977 to 1992.
List of Richest People in Africa, Net Worth, Industry, Nationality, and Age
| | | | | | |
| --- | --- | --- | --- | --- | --- |
| Rank | Name | Net Worth (billions, USD) | Industry | Nationality | Age |
| 1 | Aliko Dangote | $13.5 | Manufacturing | Nigeria | 65 |
| 2 | Johann Rupert & family | $10.7 | Fashion & Retail | South Africa | 72 |
| 3 | Nicky Oppenheimer & family | $8.4 | Metals & mining | South Africa | 77 |
| 4 | Abdulsamad Rabiu | $7.6 | Manufacturing, infrastructure and agriculture | Nigeria | 62 |
| 5 | Nassef Sawiris | $7.3 | Construction & Engineering | Egypt | 62 |
| 6 | Mike Adenuga | $6.3 | Telecom and oil production | Nigeria | 69 |
| 7 | Issad Rebrab & family | $4.6 | Food & Beverage | Algeria | 78 |
| 8 | Naguib Sawiris | $3.3 | Telecom | Egypt | 68 |
| 9 | Patrice Motsepe | $3.2 | Metals & mining | South Africa | 61 |
| 10 | Mohamed Mansour | $2.9 | Cars, Distribution and more | Egypt | 75 |
| 11 | Koos Bekker | $2.6 | Media & Entertainment | South Africa | 70 |
| 12 | Strive Masiyiwa | $1.9 | Telecom | Zimbabwe | 62 |
| 13 | Mohammed Dewji | $1.5 | Agriculture, manufacturing and real estate | Tanzania | 47 |
| 14 | Aziz Akhannouch & family | $1.5 | Oll and gas, agriculture and real estate | Morocco | 62 |
| 15 | Youssef Mansour | $1.5 | Motor dealer, Distribution and more | Egypt | 78 |