Going on a trip is fun, but it's important to plan carefully, especially for safety. While every destination has unique risks, some places are generally considered safer than others. To help you plan a safe and enjoyable trip to Africa, our travel and tourism team has compiled a list of the top ten safest places to visit on the continent.
To gather information for this list, we also interviewed other tourists and individuals who have previously visited Africa. So, whether you're a first-time traveller or a seasoned adventurer, consider these ten safe destinations when planning your next African adventure.
Seychelles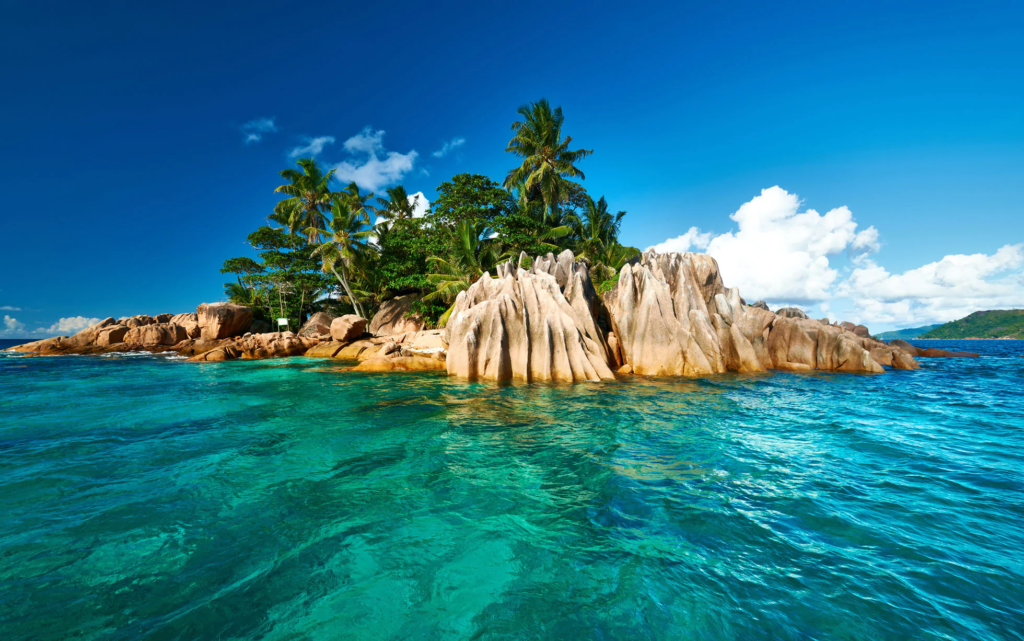 Seychelles, a group of islands located in the Indian Ocean, is widely regarded as one of the safest and most secure travel destinations in Africa.
It consistently ranked as one of the safest countries in Africa and was notably absent from the GPI 2021 report. Tourists can expect minimal crime, particularly outside the main islands. The Canadian Government recommends standard security precautions when travelling to Seychelles, which is a positive indicator for visitors.
The tropical climate of Seychelles is ideal for various outdoor activities, including snorkelling, swimming, surfing, diving, and birdwatching. The weather and climate are favourable throughout the year, making it an all-year-round travel destination.
Aside from its safety, Seychelles boasts numerous beaches, coral reefs, and nature reserves, making it a paradise for nature enthusiasts. Visitors can view rare animals, such as the giant Aldabra tortoise, among others.
If you are in history and culture, Seychelles offers attractions such as the National Museum of History, where you can learn more about the Creole culture, and the Magic of Traveling, which provides budget-friendly travel ideas.
Why is it safe?
The political climate is secure, and the tourism sector is well-established. Most visitors stay in seaside resorts, significantly reducing the likelihood of running into any minor or major crime. When swimming in the sea, be mindful of rip tides.
Safest Time To Visit
Seychelles is accessible all year round. The finest diving and snorkelling weather conditions are found between March and May and September to November, when it is driest and coolest.
Rwanda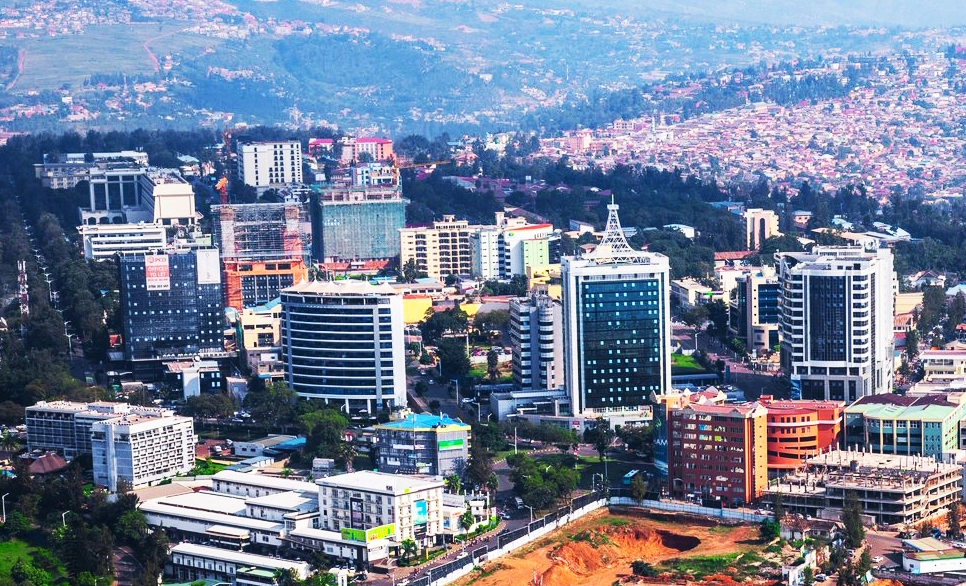 Rwanda's capital is known as the cleanest city in an African country. Rwanda's lawmakers ensure that it is the government's responsibility to protect and
guide the rights of the people who live there. This country makes no distinction between visitors and citizens. They embrace and protect them. Make sure that you are safe whenever you visit this country.
Rwanda is arguably the safest country in Africa, as evidenced by a visit to the relaxed and charming capital, Kigali. Though a lot of security exists, it does not add to travellers' anxiety.
Why is it safe?
Rwanda was ranked as the sixth-safest nation worldwide for lone travellers in 2022. As a result, Rwanda now has a strong safety record for tourists and locals, with a focus on security. Safaris and gorilla trekking tours are well-organized and, for the most part, safe.
Safest Time To Visit
Although you may visit the tropical country of Rwanda at any time, the best time to go is from June to September when it's dry. March and April are advised to be avoided because they are the wettest months.
Namibia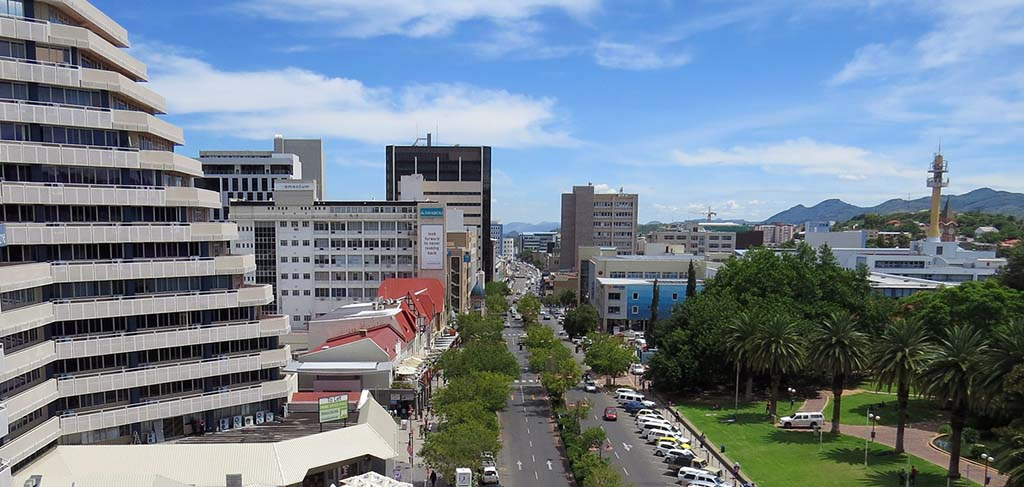 With a population of roughly 2.5 million, Namibia is located in Southern Africa. Despite its small population, it is relatively safe to travel to this nation. It is suitable for desert racing events. This nation's extremely low crime rate makes it a secure visit location.
Even though it is generally safe to travel across Africa, Namibia has some crime. Nonetheless, crime is a significant problem in Windhoek, with non-violent petty crime making up most of the issue.
Etosha National Park, a wildlife reserve, Sossusvlei, a region with red sand dunes, Atlantic beaches, Swakopmund, Damaraland, Skeleton Coast, Kalahari, Twyfelfontein, Windhoek, Deadvlei, Luderitz, and Kolmanskop are a few of Namibia's top tourist destinations and attractions.
Why is it safe?
Namibia benefits from a small population; most visitors stay outside the cities. Political stability and no major conflict exist in Namibia.
Safest Time To Visit
There is less rain than in other southern African nations, and the weather is generally steady throughout the year. You can visit in the dry winter to see wildlife in Etosha National Park.
Morocco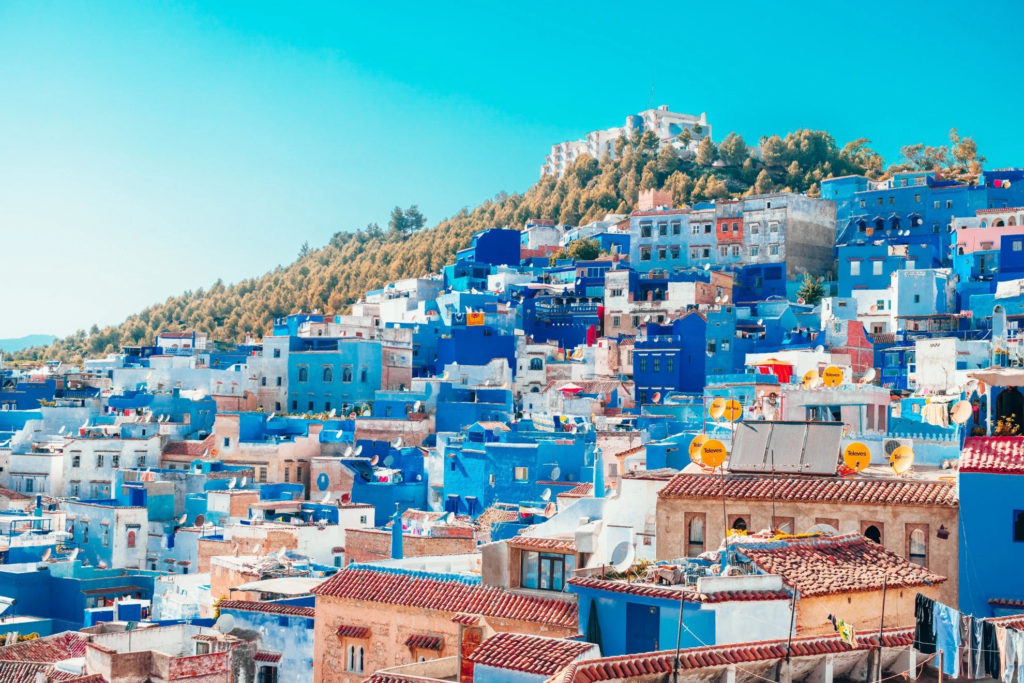 Morocco is undoubtedly a fascinating country to visit due to the Sahara Desert's appearance. Thus, the question is, "Is it safe?"
Morocco is a secure destination for travellers of all kinds, whether they are there for business or pleasure. The nation also has additional breathtaking tourist attractions that visitors and foreigners can visit for entertainment or education. Because Morocco is a conservative nation, when you come, dress appropriately and watch out for swindlers who might be compelled to assist you.
According to the UK government, most of the nearly 700 000 UK citizens who travel to Morocco yearly have trouble-free experiences. Due to COVID-19, the U.S. Government has placed Morocco on Level 3 (reconsider travel). Due to the possibility of terrorism, the Canadian Government advises against all travel to Western Sahara's border regions and urges extreme caution in Morocco, as it did with France.
Please be aware that Morocco is one of many unsafe African nations for LGBTQIA+ travellers. When you arrive, look for imposters who might be coerced into helping you.
Why is it safe?
It is politically stable and has a solid track record for travel safety. Most visitors experience trouble-free trips. Although there is little crime, because the tourism sector is well-established, very few visitors encounter major crime.
Safest Time To Visit
Morocco is best visited in the spring (mid-March to May) or in the fall (September to October). Unlike the freezing temperatures and snow of winter or the scorching heat of summer, the weather is mild yet comfortable. The seaside districts are accessible all year round.
Kenya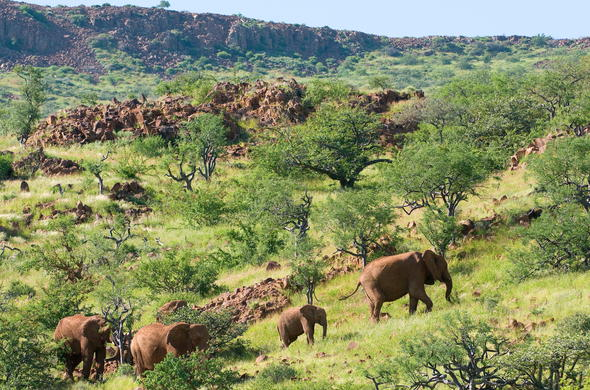 Tourists and travellers frequently travel to Kenya. Because of this, the government has implemented security measures to ensure the populace's and visitors' safety. South Africa and Kenya are the two most visited nations in Africa. Damaraland and Etosha National Park are only two of the many tourist destinations in Kenya.
In cities, standard safety procedures are in place. Most dangers on a safari are related to wild animals, and with a qualified guide, these dangers are minor. Avoid driving at night if possible, and select a trustworthy automobile rental company. Ask for a paper outlining where and when you must appear in court to answer the applicable charges, as traffic police are known to demand fines on the spot improperly.
Kenya remains one of Africa's top safari locations for several reasons. Amazing beaches, proximity to the top African safari destinations of Tanzania, Rwanda, and Uganda, and a mild climate contribute to the region's excellent tourism infrastructure, classic African scenery, open plains and mountain vistas, large herds of game, and frequent sightings of the Big 5.
Why is it safe?
The nation is generally safe for the many tourists it welcomes each year. Although it pays to be cautious and observant, most tourists do not experience violence even when visiting places like Nairobi. The northern shore and the Somalian border region are subject to travel advisories, although staying away from these areas is simple.
Safest Time To Visit
While it's dry, the greatest time to see animals is from June to October, and the wildebeest migration enters the Masai Mara National Reserve in late September or early October.
Tanzania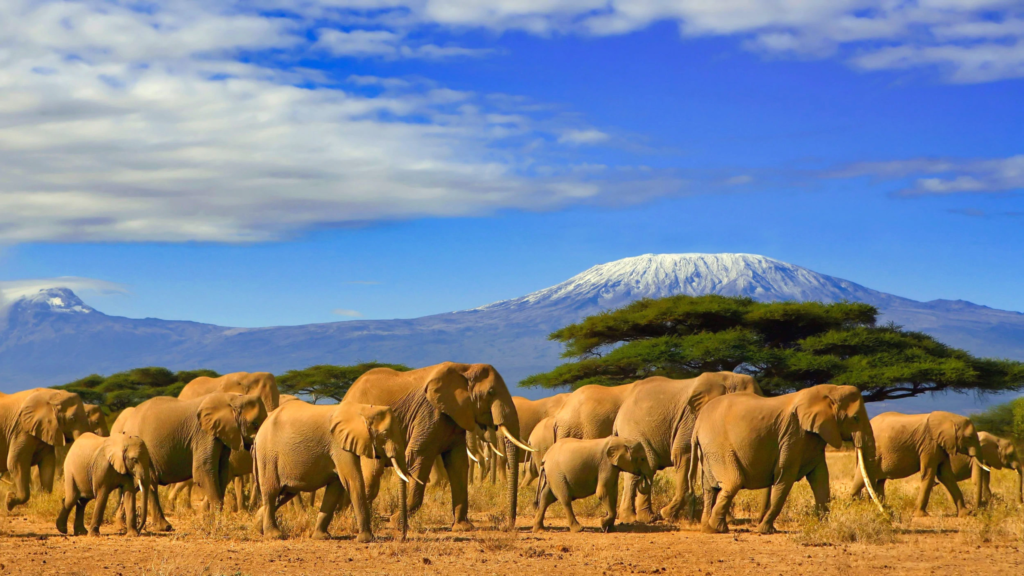 Due to the sheer number and variety of its animals, and the professionalism of its safari industry, Tanzania is one of the best countries for wildlife safaris in Africa.
Most travellers will fly around the country or in organized transfer vehicles, but self-drivers should be careful of potholes and not drive at night. It's a good idea to ensure safari guides, and Mount Kilimanjaro hiking operators have a solid, reliable reputation before booking.
Why is it safe?
Tanzania is generally safe for travellers – most visits are crime-free. Most people will travel outside the cities, lessening the crime risk. Safaris are typically very safe, and qualified guides know how to handle wildlife encounters.
Safest Time To Visit
The Dry season runs from June to October – the best time for wildlife viewing.
Botswana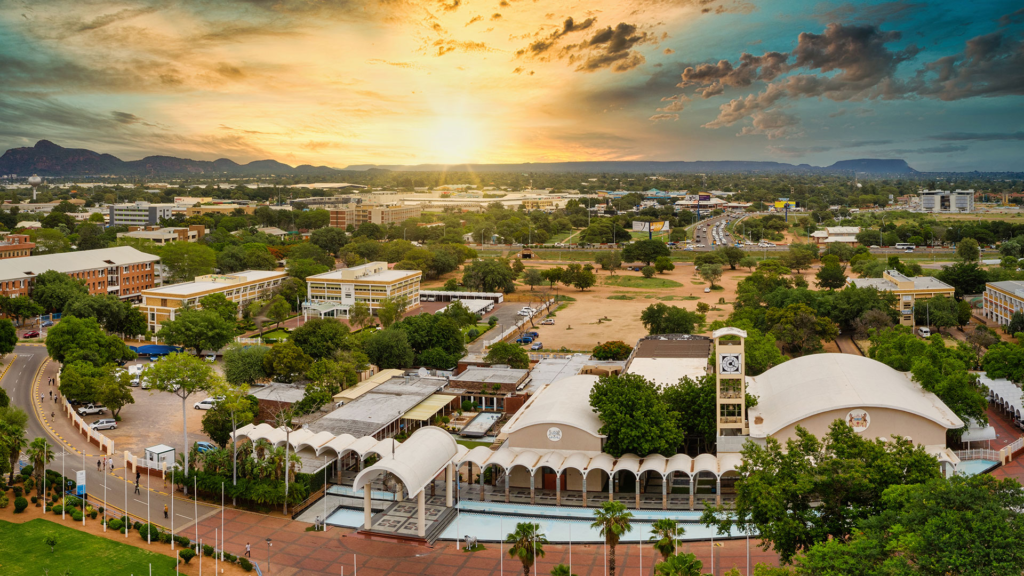 This area is known for being one of the top safari locations in Africa and boasts a stunning natural landscape. There is a lot of wildlife and other famous sights to see. The management of safaris is excellent, and highly qualified guides protect visitors from potential wildlife encounters.
Often, tourists will be going to remote wilderness locations. The tourism sector is well-established, and there is very little corruption.
A place is somewhat safe when the Canadian government recommends taking standard security precautions, as it does for Botswana. According to travel safety experts (Travel Safe – Overseas), Botswana is perhaps the safest country in the entire of Africa.
Although visitors are rarely attacked, the UK Government needs to be more upbeat and warn that petty and severe crime is rising in urban places like Gaborone and Francistown.
Why is it safe?
Often, tourists will be going to remote wilderness locations. The tourism sector is well-established, and there is very little corruption.
Safest Time To Visit
The greatest times to see wildlife in the Okavango Delta and Chobe National Park are from May to October when it's dry. In the Makgadikgadi Pans, you can see zebras migrating from December to March during the Green season (Wet season).
Madagascar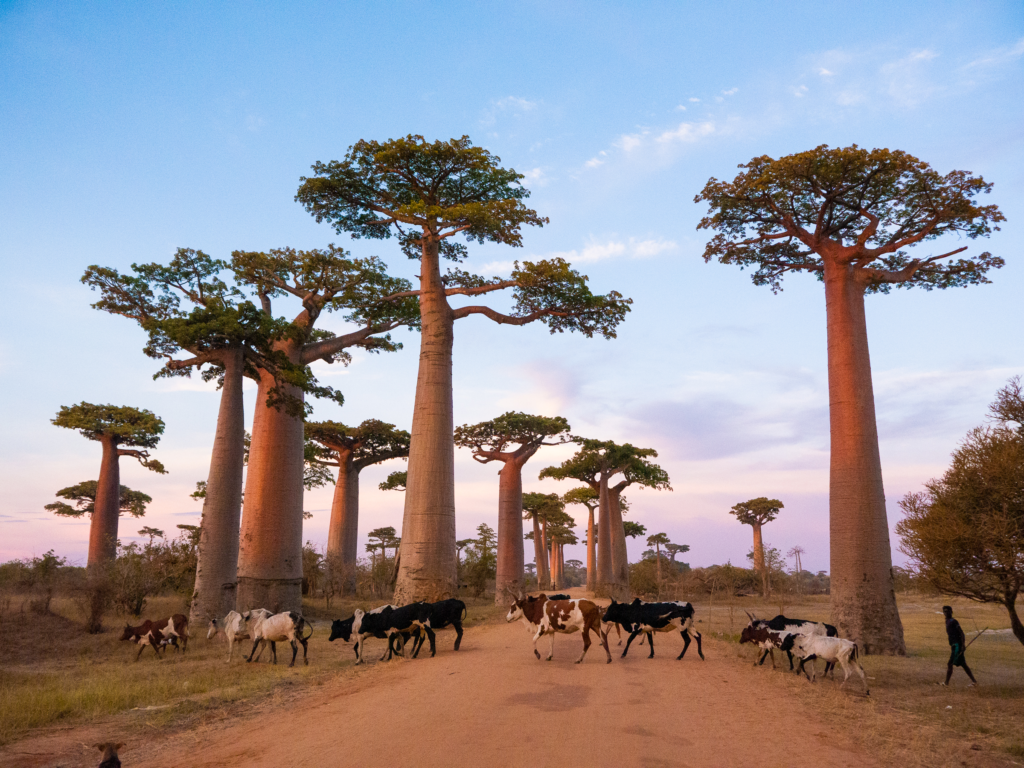 Madagascar's island is ranked #70 on the 2021 World Peace Index. One of the most undiscovered destinations is this distinctive, largely underdeveloped island. Madagascar is the perfect location for adventurous visitors and nature enthusiasts because of its high biodiversity and wide unexplored areas.
Visits to Madagascar are generally safe, but you should be cautious and heed travel advisories. For instance, don't go for a walk in Antananarivo after nightfall. Visitors should take precautions because Madagascar is not the most politically stable country, and crime (theft and robbery) is rising in urban and rural areas. Although it is pretty secure, it is less safe than its GPI ranking might imply.
The ideal way to travel to Madagascar is with a reputable tour operator or licensed guide (ask our travel consultants for free advice). Many individuals would advise you to only cruise the island with a scheduled tour company or hire a guide to show you around, The Broke Backpacker confirms.
According to the UK government, most trips to Madagascar are trouble-free. Visitors are advised to "travel with established organizations or tour companies who know the area and can warn of potential perils and local customs," according to the Foreign, Commonwealth & Development Office. The Canadian government and the U.S. State Department advise tourists to avoid Batterie Beach (north of Tuléar) and use extra caution because of crime.
Why is it safe?
Overall, Madagascar is somewhat safe for travellers; however, you should not let the potential risks of visiting Madagascar deter you from exploring this incredible island. You can travel to Madagascar safely and have a great time if you use common sense and awareness.
Safest Time To Visit
Madagascar is a special and unique destination that can offer something for everyone, especially if you visit between April and October, which most people say is the best time to visit for your preferences.
Eswatini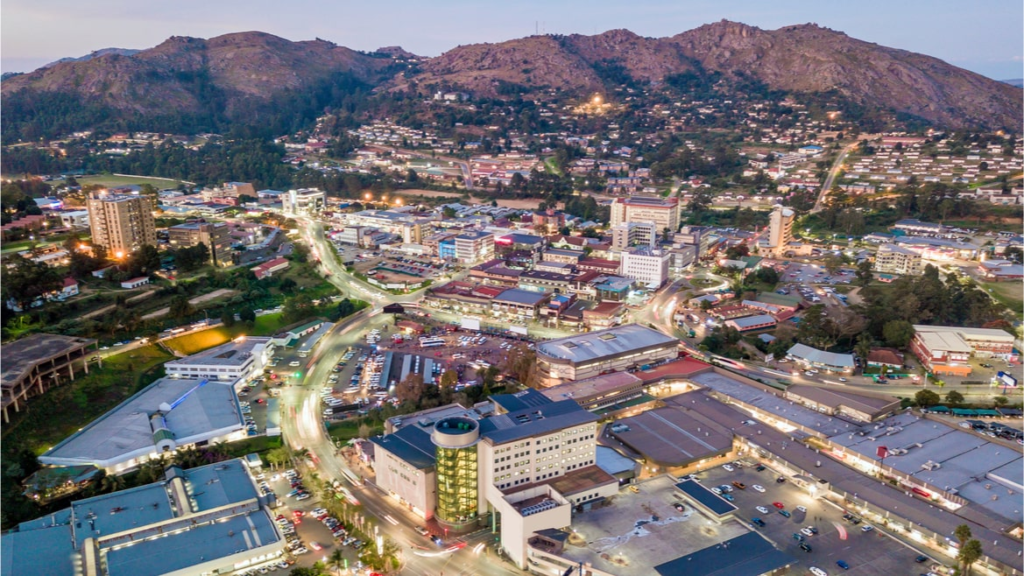 The official name of this nation is Switzerland. It can be found throughout Africa's southern region. It can be found throughout Africa's southern region.
People are friendly and courteous, making a better vacation experience. They take pride in showing visitors the "true" African hospitality culture.
The Mkhaya Game Reserve wildlife reserve is one of the best places to visit in Swaziland. It is famous for its black and white rhino populations and its antelope, giraffes, buffaloes, hippopotamus, and crocodiles.
Among the many places to visit are Mlilwane Wildlife Sanctuary, Hlane National Park, Mbuluzi Game Reserve, Nisela Safaris Wildlife Reserve, Sibebe Rock, and the National Museum.
Why is it safe?
Due to its modest size, scenery, and inhabitants, the nation is particularly safe and tranquil for travel. The nation's inhabitants are renowned for their warmth and friendliness to youngsters and adults. They are always eager to showcase the kindness and hospitality of African culture.
Safest Time To Visit
Swaziland (Eswatini) is best visited during the dry winter months (April to September), when it is warm during the day but cold at night. Summer months (October to March) are hot and rainy.
Mauritius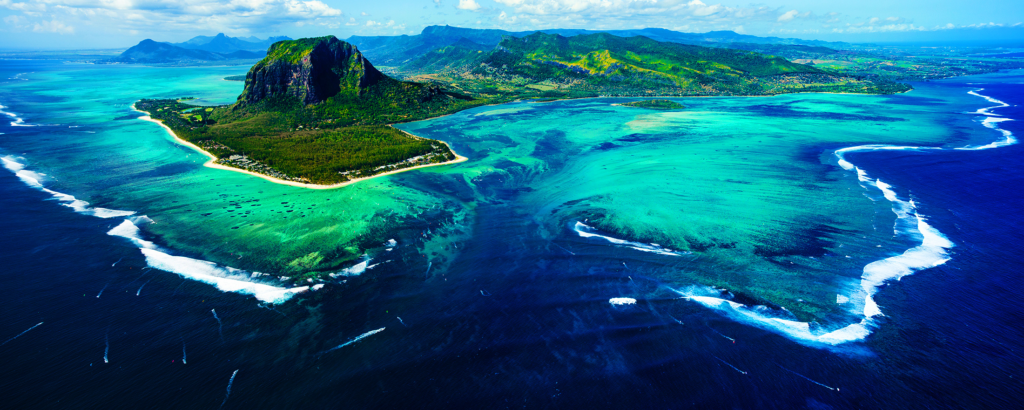 This island is considered to be one of the safest in Africa. Because of its sunny, sandy, and white beaches, it should be on everyone's list of the next African travel destinations.
Although Mauritius is famous for its beaches, there are many other things to do throughout the country. Some people may have heard of the Mauritius National Botanical Garden, which houses over 600 plants and is a must-see for nature lovers.
It is a multicultural country where people live together peacefully for the most part. Mauritius is popular with families, and the numerous beach resorts make nervous travellers feel at ease.
Why is it safe?
Mauritius is one of Africa's wealthiest, politically stable, and a generally safe place to visit.
Safest Time To Visit
The months of May to November are the driest and coolest. The weather is hot and humid from December to April, with most rain falling between the cyclone months of January and March.
Conclusion
With its rich cultural heritage and diverse natural attractions, Africa boasts a multitude of travel destinations. From the breathtaking beaches of Seychelles to the natural wonders of Tanzania, visitors can embark on a safe and unforgettable journey.
This blog serves as a guide to provide you with the essential information to plan your next trip to Africa. However, it's important to conduct thorough research before travelling to any African destination and to take necessary precautions while on the trip to ensure a safe and enjoyable experience.