| | |
| --- | --- |
| Real Name | Bright Okpocha |
| Date of Birth | September 14, 1978 |
| Nationality | Nigeria |
| State of Origin | Abia State |
| Profession | Actor, Comedian |
| Marriage Status | Divorced |
| Children | Four (4) |
| Age | 45 years old |
| Net Worth | $3 Million  |
Basketmouth net worth is estimated to be $3 million, which is equivalent to over 2 billion Naira making him one of the top 10 richest comedians in Nigeria. 
In Nigerian comedy, Basketmouth is a very popular and talented comedian. He is known for his funny jokes and has earned a lot of money from his work in the entertainment industry. 
We will examine how Basketmouth makes money such as his comedy shows and music projects. We will also explore his background, including his family, where he comes from, and his personal life, including his house, cars, and family.
Basketmouth Net Worth 
Basketmouth has become incredibly successful and is estimated to have a net worth of $3 million in 2023. He has earned this money through various sources, such as endorsements, investments, ticket sales for his shows, and creating comedy content. In Naira, his net worth is around ₦2,000,000,000.00, making him one of the richest comedians in Nigeria. 
How Basketmouth Makes His Money
Here are the different ways Basketmouth has made his Net worth add up to that:
1. Endorsement deals: One of the significant sources of Basketmouth's wealth, he started earning big money through endorsement deals, starting with a multi-million naira partnership with DANA AIR in 2011. Then, he secured another endorsement deal with Surebet worth N12 million, increasing his wealth and making him a sought-after personality for major brands. Basketmouth also has a long-standing partnership with Glo NG as their ambassador. His contract has been consistently renewed.
2. Live Shows: Basketmouth earns significant money through his live shows. According to our research, he charges over 2 million Naira for all his live shows. People are willing to pay a premium to watch him perform.
3. Movies: Basketmouth has ventured into the film industry, acting in movies. He is also involved in television series, either through acting or production.
4. Music: Basketmouth has even tried his hand in the music scene. But the details of his earnings from music have not been revealed.
Basketmouth Comedy Career
Basketmouth's story in Nigerian comedy is inspiring. He faced initial setbacks, with his first performance receiving disapproval and boos. But he didn't give up. In 1999, he did thorough research and returned to the comedy scene. His big break came in 2000 when he performed at Lagbaja's concert. This led to more successful performances, including at the Nite of a Thousand Laughs event.
In 1999, Basketmouth also started organizing shows with his friend Bayo Adekeye, featuring music artists like Plantation Boiz and Remedies. They called it "Laff n Jamz." Their first show in November 2000, with Ali Baba, Paul Play, Teju Babyface, and others, was a big milestone.
Encouraged by Ali Baba, Basketmouth made the tough decision to move to Lagos to showcase his comedy skills. He worked hard to balance his studies and stand-up comedy and became well-known in the Lagos entertainment scene.
Basketmouth's fame spread internationally when he performed alongside famous musicians like Joe, Boys 2 Men, Beyonce, and Snoop Dogg. His performances in Europe (2003) and the United States (2006) made him a global star, leading to bookings in different countries, including South Africa.
Today, Basketmouth is a respected figure in comedy, known worldwide. His journey from a challenging start to international stages shows the power of perseverance, talent, and understanding of the entertainment industry. Basketmouth's impact on Nigerian comedy is not just about laughter; it's a legacy of humour, dedication, and global recognition.
Basketmouth Acting Career
Before becoming a comedian, Basketmouth appeared in Nigerian soap operas and became a well-known actor. He even starred in the popular show 'My Flatmates' in 2016, showing his acting skills. Not stopping there, he created his comedy series called 'Papa Benji,' which added another dimension to his talents.
Basketmouth has also acted in movies, proving his versatility and popularity in Nigeria's entertainment industry.
Basketmouth Music Career
Before becoming a comedian, Basketmouth started as a musician. He discovered his talent for drumming and rapping in 1994 and formed a group called 'Da Psychopaths' with his friends.
They performed at various events but broke up in 1995 with little success. Basketmouth formed a new group with his brothers, but they also struggled to make a breakthrough due to the limited acceptance of their rap music in the country.
In 2014, Basketmouth started his own record label called Barons World Entertainment. He released a highlife album called 'Yabasi' in 2020, also the soundtrack for the movie 'Papa Benji.' The album featured collaborations with popular artists like the Cavemen, Waje, Flavour, Duncan Mighty, Ladipoe, Phyno, and others.
Basketmouth's journey from music to comedy and his success in both fields show his versatility and ability to excel in different areas of the entertainment industry.
List of Basketmouth Songs
December
Celowi
Listen
Assembly Of Gods
Love And Life
Money
The Traveller
Papa Benji
Leave Me
Hustle
Life
World People
Udo
Pepper Soup
Ride or Die
Myself
Ghana Jollof
Trouble
Your Body
One Bo
Basketmouth Biography
Basketmouth, whose real name is Bright Okpocha, was born on September 14, 1978, in Lagos State, Nigeria. Basketmouth attended school in Apapa, Lagos, and later went to the University of Benin in Edo State, where he studied Sociology and Anthropology.
Basketmouth Wife
Basketmouth was married to Elsie Ngowi Uzoma, whom he legally married, till they parted ways in 2022. He has four children, three of whom she gave birth to, and he has a daughter named Amy from a previous relationship; she currently lives in the UK with her mother.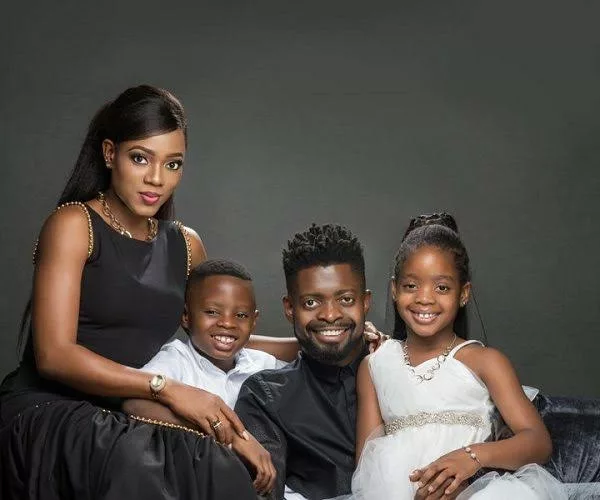 Basketmouth first met his wife in 2003 when he went to the University of Lagos to promote his first big show, "Basketmouth Uncensored." They crossed paths again in 2004 at a club in Lagos and started dating. After several years together, they married on Saturday, November 6, 2010, in Ikoyi, Lagos.
Jason Okpocha, Basketmouth's son, is 15 years old and has joined the Liverpool football academy, which made his father very happy with him. His second child, Elsie Ngowi Uzoma, Janelle Okpocha, is 12 years old.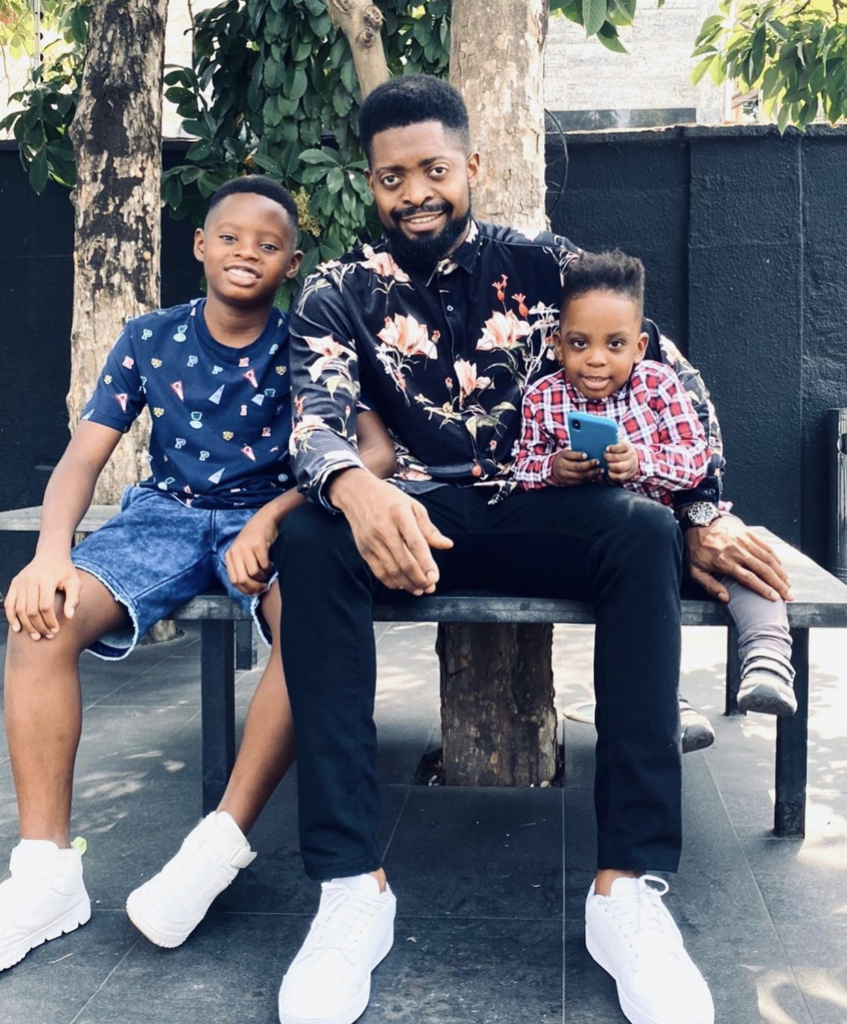 In June 2021, Basketmouth and Elsie, welcomed their third child. However, before the birth of their third child, Elsie had experienced three miscarriages.
Basketmouth Houses
Basketmouth owns multiple luxurious mansions. One of his most valuable properties is located in the upscale Lekki area of Lagos. This mansion has a large parking space, a big swimming pool, and other luxurious things. Its exact value has yet to be revealed, but it is worth millions of Naira.
Basketmouth also owns a mansion in Abia State, where he was born. This house holds sentimental value for him, representing his humble beginnings and his journey to success.
He has another mansion in Lagos, which he gifted to his wife on her birthday. This grand residence has a swimming pool and a parking space.
Basketmouth Cars
Basketmouth owns a collection of luxury cars that match his status in the entertainment industry. Let's take a look at some of the cars he has:
1. Toyota Highlander: Basketmouth drives a modern and feature-packed Toyota Highlander SUV. It's a spacious, luxurious car, perfect for him and his family. This car is valued at around N19 million.
2. Lexus LX570: Basketmouth also owns a Lexus LX570 SUV. It's a stylish and spacious car that can accommodate up to eight passengers. The market value of this car is approximately $45,000 (N18 million).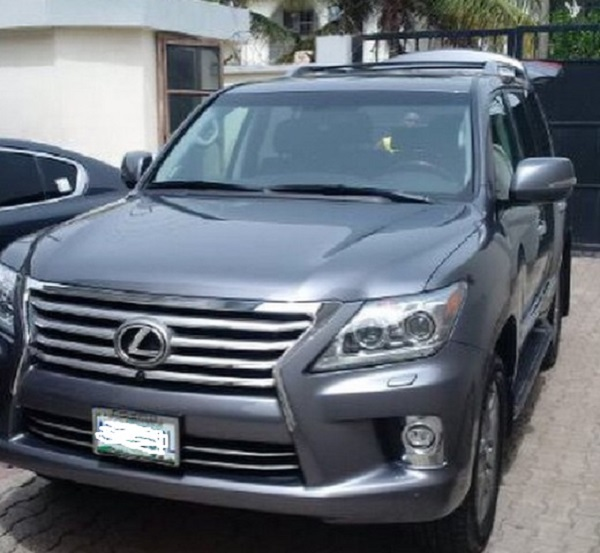 3. Opel Insignia: Basketmouth has a custom-made Opel Insignia designed to his personal preferences. This unique car is the only one of its kind in Africa and costs a whopping N30 million.
4. Honda Crosstour: As a birthday gift to his wife in 2013, Basketmouth gave her a Honda Crosstour sedan. This car has a unique design and premium features, but its exact cost is unknown.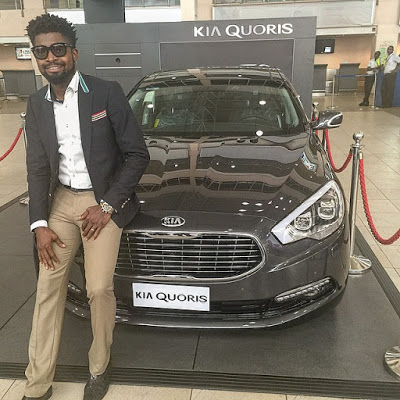 Basketmouth's car collection doesn't end here, as there are rumours of more luxurious cars in his garage.
Basketmouth Awards
Here is a list of Basketmouth's awards and achievements:
Best Stand-up Comedian of the Year (2005)
Best Stand-up Comedian of the Year (2006)
Pan-Africa Comic Awards: Comic of the Year (2017)
Africa Magic Viewers' Choice Awards (2022): Nominee
Best Africa Magic Original Comedy Series (2022): Nominee
Basketmouth Social Media Handle
Facebook: @basketmouth
Twitter: @basket_mouth
TikTok: @basket.mouth
Instagram: @basketmouth
Basketmouth Controversies
There has been a long-standing feud between Nigerian comedians Basketmouth and AY in the comedy world. The tension started over a financial disagreement over ten years ago.
Recently, Basketmouth decided to seek reconciliation and apologized to AY. He posted a video on Instagram expressing his regret for any hurt he may have caused. This shows that relationships in the entertainment industry can be complicated, and it's essential to resolve disputes for the sake of harmony. We'll have to wait and see if this apology leads to a better relationship between Basketmouth and AY.
Conclusion
Basketmouth is a top performer in the Nigerian entertainment industry. He has put in a lot of effort and continues to do so. He truly deserves all the success he has achieved.