Loan apps have become the best option for many Africans in recent times. These loan apps offer a convenient and accessible way for individuals and businesses to access much-needed funds to pursue their goals.
There are so many loan apps in West Africa presently, and not all can cater to your financial need. With the increase in fake loan apps, one has to be very careful of the loan app.
In this blog post, we'll highlight the top loan apps available in countries in West Africa. Our team of experts carefully chose these apps based on their interest rate, ease of use, customer service, and accessibility.
Whether you are looking for a short-term loan, a loan to fund a personal project, start a business, or cover unexpected expenses, we have you covered wherever you are in West Africa.
Aella Credit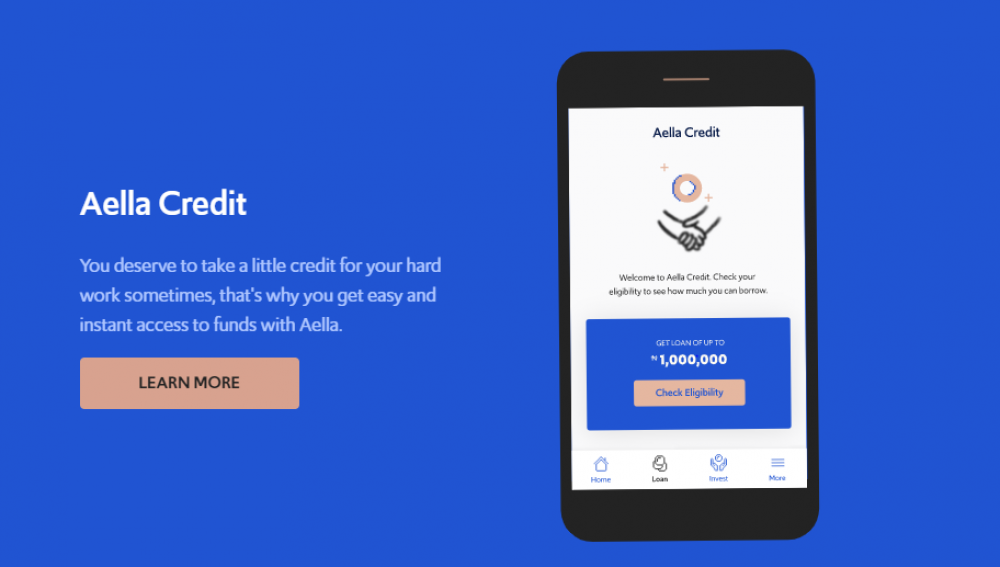 Aella Credit is a financial technology company that provides loans and other financial services to individuals and businesses in emerging markets, particularly in Africa. Aella Credit offers a range of financial products and services, including personal loans, business loans, and investment opportunities.
How to use the Aella Credit app to apply for a loan:
The steps listed below can be used to apply for a loan from Aella Credit:
Download the Aella Credit app from the iOS or Google Play store.
Create an account with your information.
Update your profile by answering quick questions about yourself.
Click the eligibility tab to determine how much you can borrow in loans.
They will transfer the loan to your account in less than five minutes.
Requirements
Bank verification Number (BVN)
Bank details
Your Personal details
Phone number
Pros
It has a low-interest rate.
It provides other financial services.
There is no rollover fee.
The loan platform has a fast operating system.
Cons
Customer service is a bit slow.
Carbon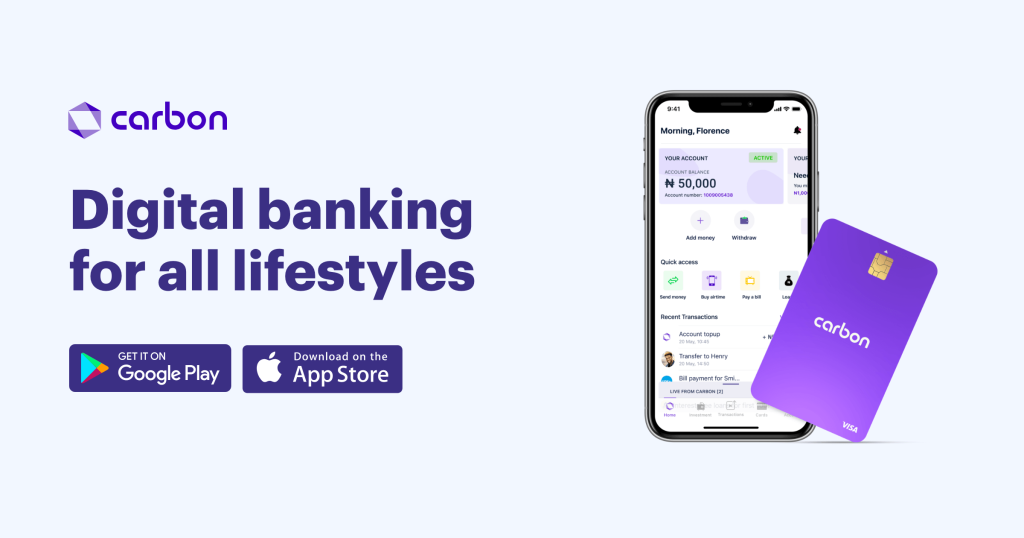 One of the top financial institutions in West Africa that provides quick loans is Carbon. Carbon is a top digital bank operating in West African nations that offers financial services to the citizens of Kenya, Ghana, and Nigeria through its mobile app.
The loan app is feature-rich and simple to use. Interest rates for loans from Carbon start as low as 5% on the initial loan. You may receive a more significant amount if you repay your loan on time. The repayment period is available for 15 to 30 days but this increases as long as you maintain a credible credit score.
How to apply for a Loan on Carbon App
From the Google Play Store, download the Carbon mobile app.
Enter the essential personal information in a short application form.
Upload legitimate documents such as photos, bank statements, and a national ID.
Funds are generally received within five minutes of approval.
To improve your chances of getting a bigger loan amount and a cheaper interest rate for your next loan, repay your loan on or before the due date.
Requirements
A profile photo with your smartphone
Bank Verification Number (BVN)
Bank account details (To withdraw your loan)
A debit card (To pay back the loan).
Pros
It offers various services like budgeting, paying bills, borrowing money, and long-term investment options.
Simple application (signup) process
Easy user interface.
Cons
Customer support is a bit slow.
Branch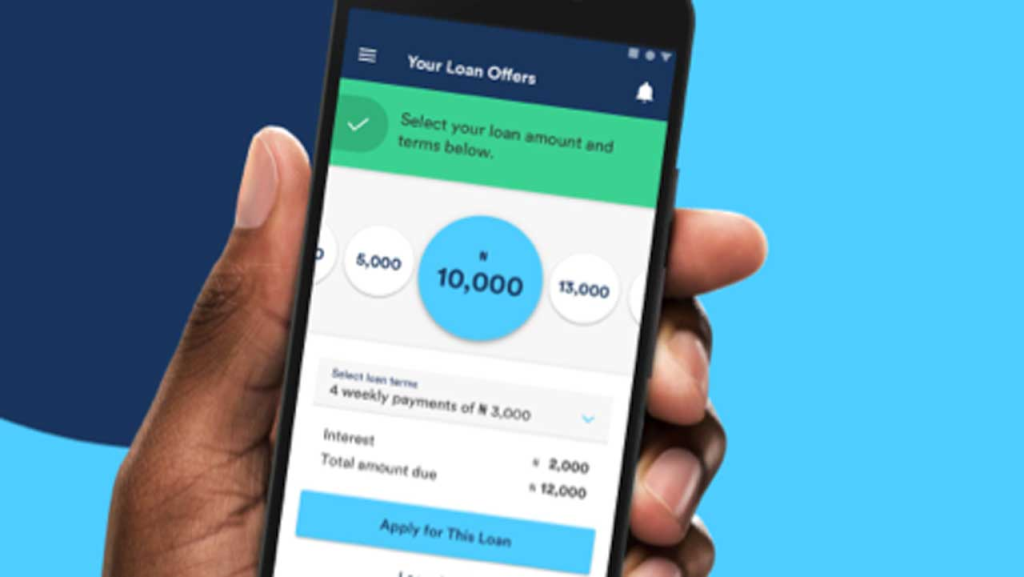 Branch is a user-friendly mobile loan app available in Nigeria and Kenya. You can use this app to apply for a loan without providing collateral.
One of the spectacular thing about the Branch app is that the application process is seamless and quick. All you need to apply for a loan are your phone number, social media account, bank account information, and verification code.
You can borrow money through the Branch app for as little as ₦1,000 and as much as ₦200,000 at competitive interest rates.
Applying for a Branch Loan
The steps to apply for a Branch loan are as follows:
Download the Branch Loan app from Google Play Store
Create an account and fill out a simple form. Ensure that you provide accurate details to avoid delays in receiving your loan.
Find out the amount of money you're eligible to receive a loan and apply
Receive the funds in your bank account in not more than 24 hours
Requirements
The following may be required before you can get a loan:
Phone number or Facebook account
Bank Verification Number (BVN)
Bank account Number
National ID
A branch must support the bank you are using.
Pros
No advance fee
No membership fee
Easy and fast access to loans
Cons
Advance amounts are limited
You must have a debit card from a known bank
Fair Money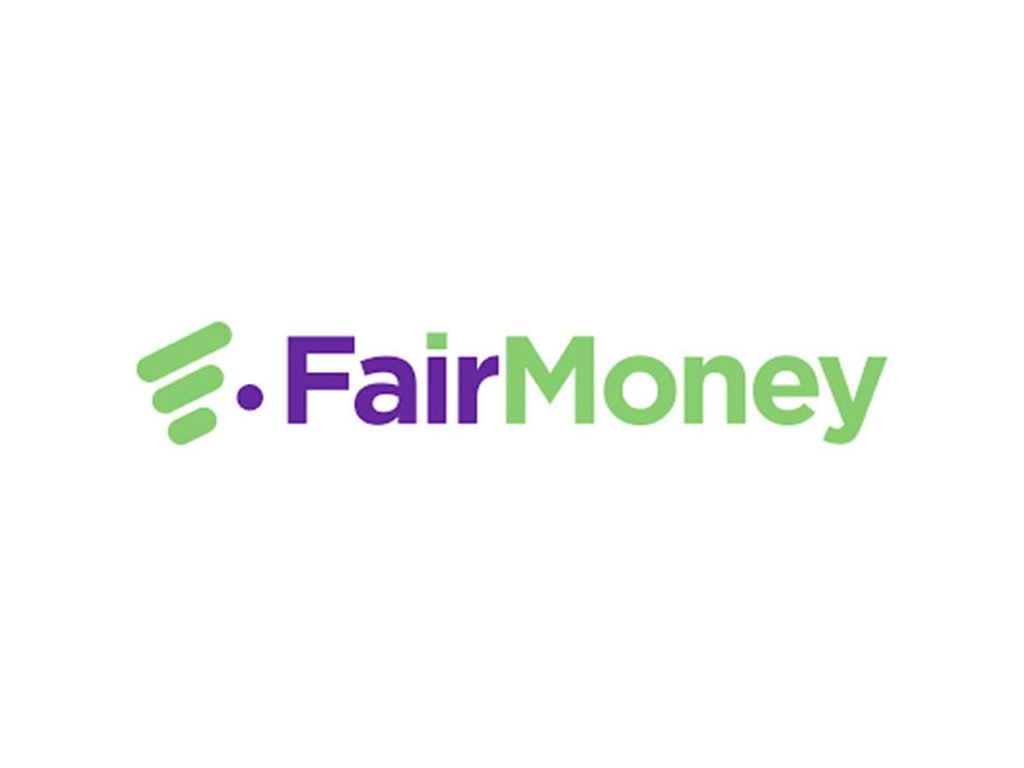 FairMoney is a licensed digital bank in Nigeria that provides loans to individuals and small businesses. The app is known for offering quick 5-minute loans and SME loans to businesses.
In addition to providing personal loans, Fairmoney also offers business loans to small and medium-sized enterprises with a maximum loan offer of 5 million naira.
To apply for a loan from Fairmoney, you must have the Fairmoney app and an account with them. In addition, you need a valid Bank Verification Number (BVN) and accurate bank details, as well as a valid mobile number and the phone numbers of two guarantors. These requirements must be met to successfully apply for a loan from FairMoney.
Make sure you read the loan's terms and conditions before applying because you should be aware. In addition to offering loans, the Fair Money app enables users to pay bills and recharge their phones.
How to Apply for a FairMoney loan
It would be best if you did the following to use the FairMoney loan app to apply for a loan.
Go to the Google Play store and download the FairMoney app.
Join with a phone number that is linked with your BVN.
You must provide some information and verify your identification before getting a loan offer.
Once you agree, your loan will be disbursed immediately into the bank account of your choice.
Requirements
These are the following requirements to apply for a FairMoney loan.
Basic personal information such as name, age, address and your email
Bank Verification Number (BVN)
Bank Account details
Automated Teller Machine card (ATM card). This is needed because it will be used to debit you for loan repayment.
A photo of you may be needed in real-time.
Pros
Loan package information that is clear and concise
Disbursement times are short (within 5 minutes)
Cons
It is not suitable for big loans.
KiaKia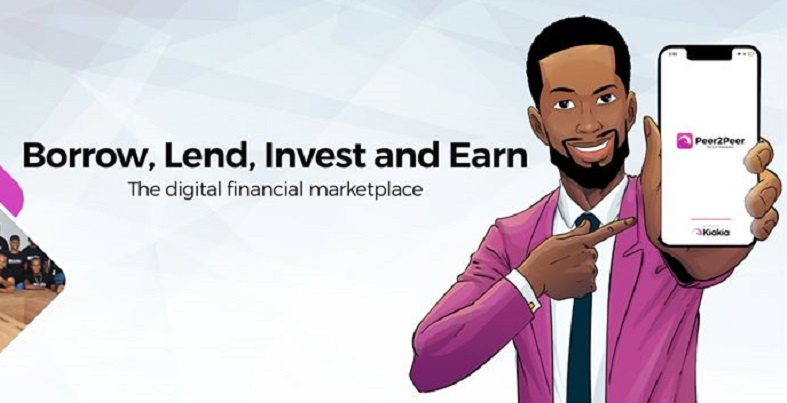 KiaKia is a Nigerian loan platform that offers short-term and easy loans to individuals and business owners. The name "KiaKia" means "fast" or "quick" in Nigeria, which reflects the platform's quick loan processing.
It provides loans without requiring collateral, and the application process can be completed online, making it simpler and faster. The platform offers loans as little as N10,000 and up to a maximum of N200,000. Initially, most people are granted a specific loan amount. However, as they repay their loans on schedule, their maximum borrowing limit increases.
KiaKia loans attract interest rates ranging from 5.6% to 24%, which is a reasonable rate. The interest rate is also stated during the loan application process, giving you the option to accept or reject the loan.
How to apply for a Kiakia Loan
After that, create an account with them.
For you to create an account, enter the necessary information to create a user account.
Engage a Kiakia representative in the application chat.
Upload your ID card
Choose the loan you want.
Select the repayment time.
Upload screenshots of three past paychecks or salaries.
Accept the terms of the loan.
Verify the submitted bank account.
Requirements
Here are the following requirements to apply for Kia Kia Loan:
You must be 21 and above.
Valid means of identification like your national ID, voters card or driver's license
A bank account with Bank Verification Number
Also, proof of income from the workplace or business
A working email address
Pros
The application process is easy and quick.
Low Interest: Due to the short tenure, the interest for the KiaKia Loan is also common. This is very advantageous in calculating the instalment amount.
Cons
Short-term financing has a limited number of loans.
Palmcredit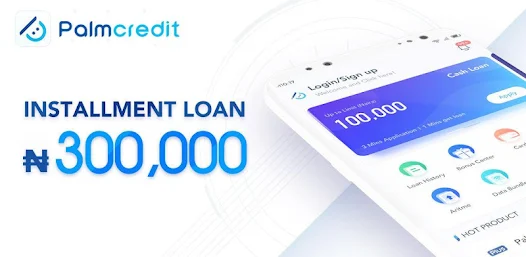 Palmcredit is a fully licensed online financial institution based in Nigeria that offers swift loans to both individuals and small businesses. Its mobile app makes it easily accessible for users to borrow up to NGN 300,000 without requiring collateral.
To apply for a loan, users must download the Palmcredit app, complete the registration process, and apply for the loan. Loan approval and disbursement are usually completed within a short period, while the interest rate ranges from 14% to 24%, with loan terms spanning 14 to 180 days.
Users can repay their loans via the app or bank transfer, and a customer service hotline is available to cater to their questions and complaints. Additionally, Palmcredit offers rewards for referring new users to their services.
How to use the Palmcredit for borrowing
First, download and install the Palmcredit loan app on the Google play store or App store for iOS users.
Open the app, then register an account.
Fill in all the necessary blanks on the form before submitting it.
You can input your desired withdrawal amount and repayment method on the withdrawal page.
Enter the withdrawal amount and repayment method to begin a withdrawal request after visiting the withdrawal page.
The platform won't make a loan until approval.
Requirements
To get a loan, you maybe be required to provide the following:
Bank Verification Number (BVN)
Full name and address
Phone number
Bank account details
Any other means of identification
Pros
Loan application is fast and easy.
The application is easy and convenient.
Cons
The interest rate seems a bit too high.
Fido Money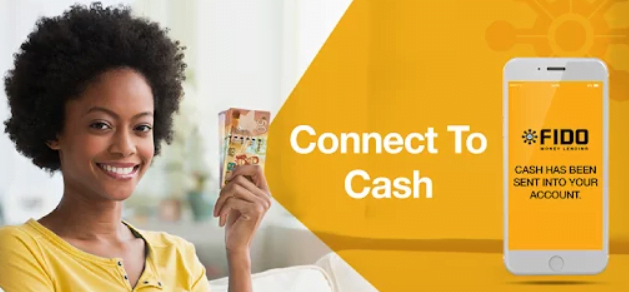 Fido Money is a digital lending platform in Ghana that provides quick and easy loans to individuals who need financial assistance. With Fido Money, customers can avoid long loan processes and paperwork as they offer a completely digital application process.
One of the advantages of Fido Money is that there is no need for collateral or a guarantor, which makes it easy to secure a loan of up to 3,000 GHS. The fully digital application process allows customers to apply for a loan 24/7, and they can receive the funds in their account within 15 minutes.
By repaying loans on time and completing the Fido credit score assessment, customers can unlock larger loan amounts and improved terms. The loan repayment process is also flexible, and customers can choose from a range of repayment options to suit their needs.
To apply for a quick loan, customers simply need to follow the application steps on the Fido Money website or mobile app and receive immediate approval. The Fido Money platform is secure, reliable, and backed by a team of experienced professionals who are committed to providing the best possible service to their customers.
How to apply for a fido money loan
Suppose you require an immediate loan to cover an urgent need. You can follow the list below as a guide for how to proceed.
Download the Fido app from the Google Play Store
Install the app, then register with your accurate information.
Give accurate information when filling out the loan form in the mobile app.
Once they approve, you will receive the loan proceeds in your bank account.
Requirements
You must be a resident Ghanaian.
You must be at least 18 years of age.
Have an active mobile money wallet registered in your name.
Have a valid Ghana Card.
Pros
Quick and easy application
Multiple Loans offers
Cons
Orange Money Africa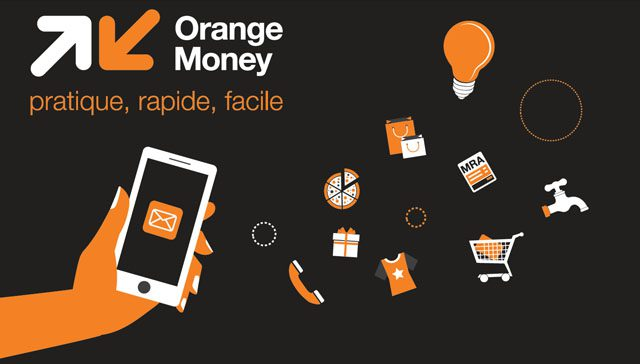 Orange Money is a digital payment and financial services platform that was launched by the French multinational telecommunications company, Orange S.A. It was introduced in 2008 and is currently available in 18 countries across Africa including West African countries like Senegal, Cote d'Ivoire, Liberia, Sierra Leone.
The digital bank provides access to financial services to people who may not have access to traditional banking services. Orange Money offers a number of financial services, including money transfers, bill payments, mobile phone top-ups, savings accounts, and loans. The platform can be accessed through a mobile app or a USSD code on a basic mobile phone, making it easy for anyone to use.
Users can transfer money to other Orange Money accounts, as well as to bank accounts and other mobile money platforms. The platform also allows for international money transfers to other countries where Orange Money is available.
In addition to its financial services, Orange Money offers a range of other benefits to its users, such as discounts on airtime purchases, cashback rewards, and loyalty programs.
Orange Money has partnerships with several financial institutions and merchants, allowing for seamless integration and accessibility for its users.
How to borrow money from Orange Money Africa App
Suppose you reside in West Africa and require an immediate loan. You can follow the list below as a guide for how to proceed.
Download and install the Orange Money Africa App first, either by Google Play Store or the AppStore.
Register with your accurate information.
Give accurate information when filling out the loan form in the mobile app.
Once they approve your loan, you will get the money you applied for in your bank account.
Requirements
Have an Orange Money account for a period of at least six months;
Have an Orange Money account which is KYC compliant
Should not be blocked from getting loans by any legally known association or entity in Botswana, such as the credit bureau Botswana
Your Orange Money account should be active and in use; and
The Customer should have reached the age of 18 years old to be considered for a loan.
Be active on their Orange Money account by transacting monthly, especially cash deposits at agents, sending money, paying utility bills and buying mobile top up to improve their profile and qualify for N'stakolle Loan.
Be resident in of the 18 countries it operates in
Pros
Low-interest rate
The application is easy to run
Excellent customer service
Cons
Delay in the loan approval
Umba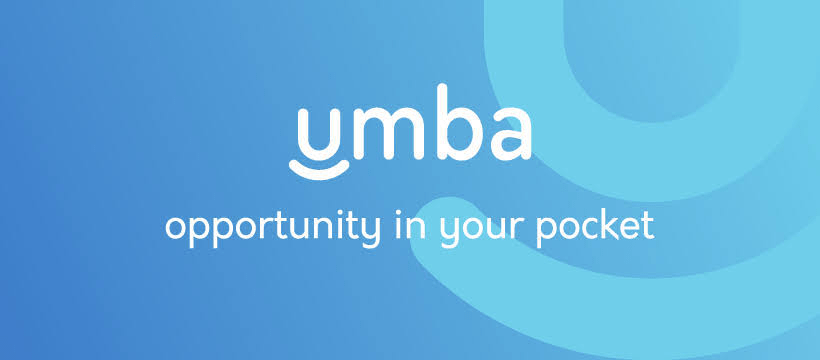 Umba is a full-fledged mobile bank that provides loans, savings accounts, and other financial services to individuals in emerging markets, with a focus on Africa.
To apply for a loan on the Umba app, users need to download the app, create an account, and provide basic personal and financial information. The app offers loan amounts of up to KES 70,000 in Kenya or NGN 100,000 in Nigeria, among other African countries it operates in.
Umba, which is available 24 hours a day, seven days a week, eliminates the need for documentation, collateral, or in-person visits to expedite loan disbursement.
The app offers flexible repayment terms ranging from one to six months, with a competitive interest rate of up to 15% per annum. Users can also earn rewards for timely loan repayments, which can be used to access larger loan amounts or lower interest rates.
In addition to loans, the Umba app also offer savings accounts with competitive interest rates, allowing users to save and earn interest on their savings. Users can also send and receive money, pay bills, and access other financial services through the app.
Umba is licensed by the Central Bank of Nigeria and the Capital Markets Authority of Kenya, among other financial regulators in the countries it operates in, ensuring that it operates in a safe and secure manner, and protects the privacy and security of its users' data.
Umba does not charge late fees or rollover fees, and as you repay, you may be able to access larger loans, lower interest rates, and more flexible payment terms. It uses data from your phone, including your SMS history, to verify your identity and generate a credit score.
How to Use the Umba Instant Loan App to Borrow
Follow this step-by-step guide to getting started on the Umba loan app.
1. Download and install the Umba loan app on the Google Play store or App store for iPhone/iOS users.
2. reate an account and fill in your necessary details. Provide your legal surname and First name registered with your Bank Verification Number
3. Connect your email account to the app (It helps in your identity verification).
Requirements
These are the requirements to apply for a loan on the umba instant loan app.
Phone number,
BVN details,
Bank account details.
Pros
The app can also be used for other services besides requesting loans
It is reliable and fast
Quick disbursement
Cons
Some people complained about the interest rate.
Moni
Moni is a financial platform with a mission to provide tailored financial solutions for communities all over Africa. Moni is a community-powered loan platform that offers flexible loans for merchants and small and medium enterprises (SMEs) at competitive interest rates. With Moni, you can access loans in clusters and motivate your community members to build your credit score.
With Moni, users can also set and meet savings targets, choose a savings plan that's right for them, and automate their schedule to let the app do the saving for them.
Moni offers a unique feature called Reserve, which allows users to lock away large sums of money at attractive interest rates. The platform also provides loans with the best interest rates in the market, tailored to the user's business needs.
To get started with Moni
Download the app on Android or iOS device
Create an account in under 2 minutes.
Get a cluster code from a Moni Cluster-head closest to you
Fill in your details to learn how much they can borrow. Moni loans are disbursed in seconds, making it a quick and convenient option for those in need of financial assistance.
Moni values social trust and accountability, which is why loans are accessed in clusters, and users are motivated to build their scores by inviting community members to join.
The platform offers simplified loan application steps, eliminating the need for long and complicated processes. Additionally, users can enjoy rewards for good behaviour, such as unlocking higher loan amounts when they repay on time.